Car Comparison
New vs. Certified Pre-Owned BMW 3 Series: Which is Better?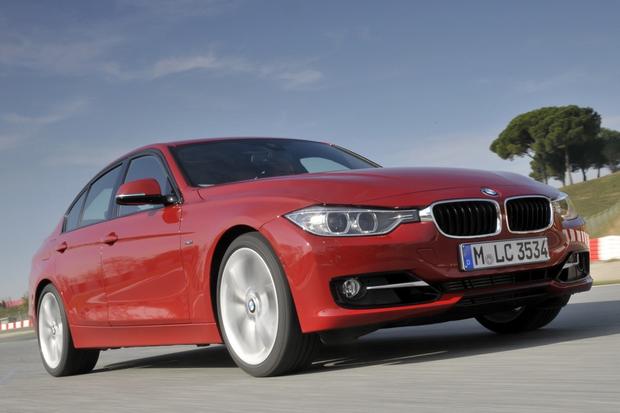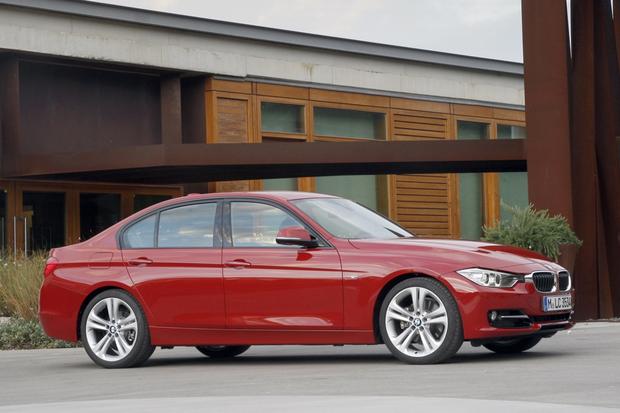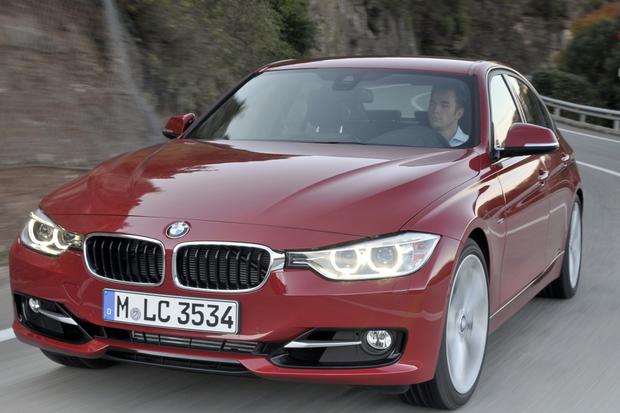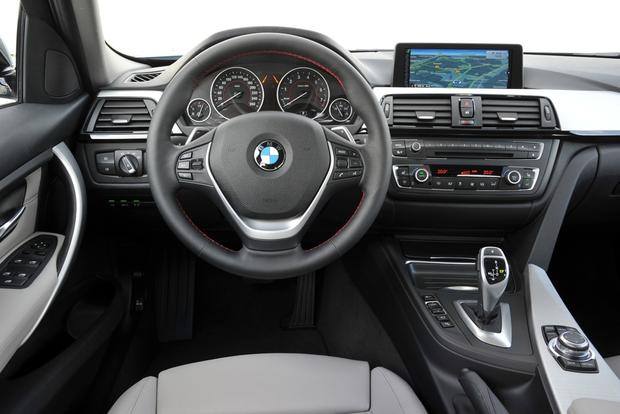 If you're trying to decide between a brand-new 2015 BMW 3 Series and a certified pre-owned (CPO) model, you aren't alone. It's a hard decision, since the 2015 3 Series isn't very different from many CPO 3 Series models and the costs can be quite similar. Which one should you buy? We took a detailed look to find out exactly which one is better.
Reliability
If you choose a 2012-2014 CPO 3 Series model, you'll find that there aren't substantial differences between it and the latest 2015 model -- especially when it comes to mechanical components, which determine a vehicle's reliability. As a result, reliability with a modern 3 Series and a lightly used one are largely the same.
However, a car's age is a major point to consider when thinking about reliability. Because a 2012-2014 3 Series can be up to 3 years old, it will already be a used car. That means you'll need to examine warranty coverage when you think about reliability. While a brand-new 3 Series is covered with a 4-year/50,000-mile bumper-to-bumper warranty, BMW's CPO plan adds an additional 2 years or 50,000 miles to what's left from the original warranty. That doesn't mean that you get 6 years of additional coverage. Instead, you get 6 years of total coverage from the day the car was first sold.
As a result, it's likely that a new 3 Series offers better reliability and a more comprehensive warranty than a CPO example -- especially because a CPO car is, by definition, a used vehicle. If reliability is your most important priority, a new car is probably best for you.
Fuel Economy
Although some mechanics will tell you that fuel economy drops as a car ages, that almost certainly isn't the case with a 2- or 3-year-old vehicle. As a result, all 3 Series models are about the same: Choose a 320i, and you'll get up to 24 miles per gallon in the city and 36 mpg on the highway. Go for a 328i, and you'll get 23 mpg city/35 mpg hwy. Opt for the range-topping 335i, and you'll get 22 mpg city/32 mpg hwy. Of course, those figures can vary based on transmission and drivetrain choice, but they'll be almost identical regardless of the car's age.
Safety
In terms of crashworthiness, it doesn't matter which 2012-2015 3 Series you choose because they're all about the same. On average, they've been rated at four out of five stars in the National Highway Traffic Safety Administration's crash-testing, and have received mostly Good ratings from the nonprofit Insurance Institute for Highway Safety -- except in the firm's new small-overlap front test, where the 3 Series earned only a troubling Marginal score.
On the other hand, safety equipment has seen some major changes over the years. For example, a forward-collision alert and prevention system was added to the options list for 2015, and it was not offered in previous model years. The 3 Series also added an available backup camera for the 2013 model year and a suite of safety features, such as a blind spot monitoring system and extra side cameras, for 2014. Finally, automatic high-beam control was added for 2013. With that said, many safety items, such as side-curtain airbags, driver-knee airbags, traction and stability control, and even an automated parallel parking system, have been available since the beginning. Still, if safety is your priority, you'll want a new mode, or at least a newer CPO vehicle equipped with modern gadgets.
Technology
Like safety, technology has improved over the years. The 2015 model offers a host of gadgets, including automatic high-beam control and top-down cameras, that weren't available in previous model years. The latest 3 Series also now offers a monstrous 8.8-inch screen, which is a huge improvement over the original car's 6.5-in screen. As a result, technology is -- no surprise -- the domain of the newer car. If you want the latest features and equipment, you'll have to purchase the latest model.
Value
When it comes to value, it all depends on what's most important to you. If it's cost, we think it would be hard to turn down a CPO 3 Series. The average asking price for a 2012 sedan model is just $31,700 in a nationwide search on AutoTrader.com. Meanwhile, the starting price of a new 2015 BMW 3 Series is $33,800 -- and that's just the base-level 320i. Step up to a 328i, and the starting price is $38,400. A 335i is $44,500 with shipping.
If it's technology and safety you're interested in, however, you'll need to consider whether a new model is worth the extra money. You'll get more features, more options and more choices, a modernized interior and extra safety equipment, but you'll have to pay for it. To us, the CPO model wins the value argument, though tech- or safety-minded shoppers will likely disagree.
AutoTrader's Advice
The decision of whether to purchase a new or CPO vehicle largely comes down to personal preference. Generally, our advice is this: If you're obsessed with reliability, safety or technology, you'll want to purchase a new model. They offer a longer warranty to quell any anxiety over long-term reliability. They also offer more safety options for drivers interested in crash protection, and they have all the latest gadgets that won't be available in a 2- or 3-year-old 3 Series. However, for drivers who just want a BMW and don't mind slightly outdated technology or a slightly shorter warranty, a CPO vehicle is an excellent way to go. It will save you a lot of money, too.