Car News
Thanks to Toyota, Get a Jeep on the Cheap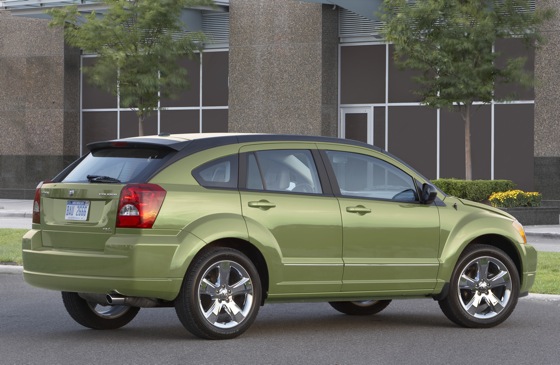 Thanks to a rush of recalls and Toyota's new incentive program, Chrysler has decided to start offering sweet deals.
Chrysler's offer is zero percent financing for five years, low lease payments, and up to $4,000 cash back. These programs apply to 2010 model year cars and are set to be in place until June 1. The company is spending an average of $3,374 on each vehicle – the highest from any carmaker right now.
Breaking it down by badge and model, Chrysler cars are offered with zero percent financing for 60 months, 1.9 percent for 72 months or a discount of $3,000.
Jeep buyers are also looking at zero percent rate over five years, or $4,000 off the sticker price. Anyone looking at a Liberty compact SUV, Grand Cherokee mid-size SUV or Commander seven-passenger SUV will also be tempted with another $1,000 off if they finance their purchase through GMAC Financial Services. The Wrangler comes with upgrades or accessories to the tune of $500.
The Dodge Challenger pony car is the Chrysler Group's big hit at the moment, but it still comes with the incentives of 1.9 percent interest rates and $2,000 to spend on Mopar products (short for Motor Parts; Mopar is part of Chrysler), which range from hardware upgrades to T-shirts. The Avenger mid-size sedan, Grand Caravan minivan and Nitro compact SUV are available at zero percent for 60 months with $2,000 off.
The Charger full-size sedan comes with the choice of $3,000 off or zero percent for 72 months. The Journey mid-size crossover and Caliber compact models offer a rebate of $1,500 or zero percent finance over five years.
Ram trucks motivation comes in the form of either a $3,000 rebate or zero percent finance for five years. On top of that, buyers of the Dodge Dakota mid-size pickup or the bigger Ram 1500 using GMAC to purchase or lease get a further $1,000.
Chrysler hasn't mentioned the 300 or PT Cruiser in this bonanza, but it's highly likely that a good price could be negotiated in this climate.