Car News
The 2011 BMW 5 Series: A Sell-Out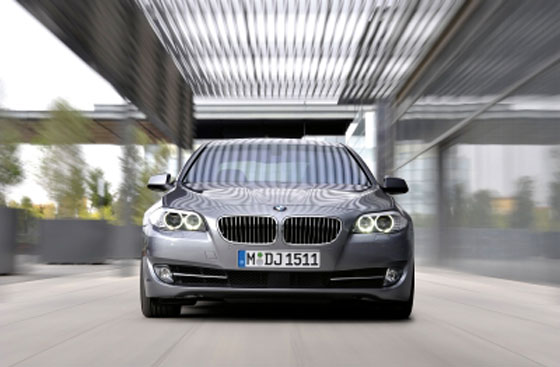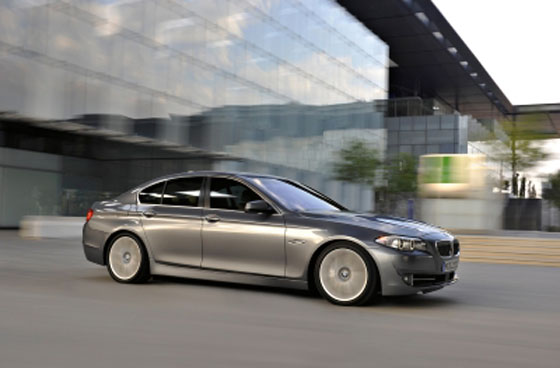 Want to buy a new BMW 5 Series? Be prepared for a four-month wait. According to BMW, its latest mid-size premium sedan, which first hit the showrooms just weeks ago, is officially sold out. Everywhere.
"We knew it was going to be a strong vehicle for us," said BMW sales chief Ian Robertson. "The 5 Series is at the core of the BMW brand." Robertson predicts that the car could account for as much as 17 percent of the company's total sales in the United States.
Part of the reason for this stunning early success is surely the less controversial styling compared with the previous model, whose sharp creases and unconventional head- and taillights stirred controversy among BMW fans.
Another factor is the relative age of its competition. Although Mercedes-Benz recently released a new E-Class (one of the 5 Series' closest rivals), Audi's equivalent, the A6, is nearing the end of its production run. An all-new A6 is slated to debut next year, which should test the 5's strength.
Demand for high-end vehicles has increased heavily since the low point of the financial crisis, with nearly all luxury brands enjoying better business than 2009. In May, BMW sales were up more than 11 percent, while Audi and Mercedes both saw gains of over 15 percent.
This current iteration of 5 Series is the model's sixth generation. The original car made its U.S. debut in 1975, utilizing two engines, neither of which produced more than 180 horsepower. That's a far cry from today's range. The entry level 2011 528i produces 240 hp, with the top-of-the-line 550i making 400 hp from a muscular turbocharged 4.4-liter V8.
Right now, though, BMW can't make them fast enough to meet the worldwide demand. If ever there was an indication that an economic corner has been turned, this could be it.