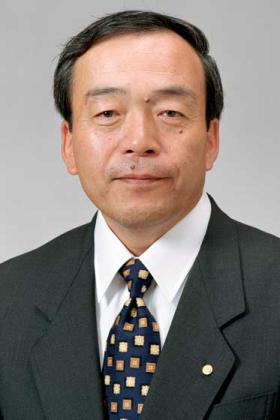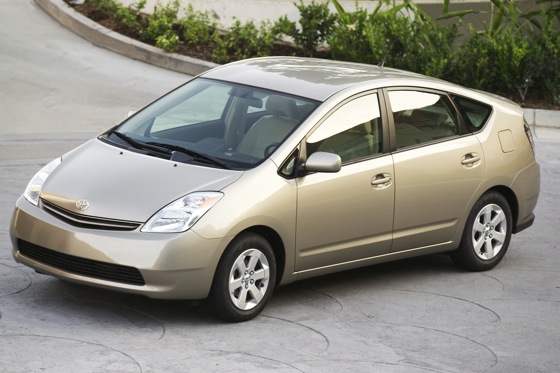 Prius is to hybrid as Kleenex is to tissues and Band-Aid is to adhesive bandages. Think of a hybrid and the Toyota Prius springs to mind immediately. Now in its third generation, this millennial icon was a risky innovation that took guts, ingenuity and sheer hard work to bring to reality. The crazy thing is that Toyota wasn't even considering a hybrid vehicle at first.
"The initial goal was not to bring a hybrid to market," said John Hanson, spokesman for environmental, quality and safety issues at the company's United States arm. "Our engineering department was challenged by top management to develop a five-passenger family car for the 21st century that would deliver 50-percent better fuel economy than existed at the time."
That time was the mid-1990s and the goal was 47.5 miles per gallon.
Hybrid hero
This project needed a chief engineer with experience, but a willingness to try different things. The task fell on Takeshi Uchiyamada's shoulders. Uchiyamada's expertise at the time was in noise and vibration, not fuel economy. But he had a reputation for being dedicated and industrious. In a culture where dedication and hard work is expected, that's one heck of a reputation.
Uchiyamada originally thought a super-efficient engine and transmission could bring about the 50-percent improvement. But his boss, executive vice president Akihiro Wada, wanted something more. He decided on a hybrid.
An idea whose moment had arrived
Toyota had already been experimenting with hybrid systems for 20 years. Surprisingly, the concept is not as new as it may seem. Porsche made a vehicle in 1898 that had an on-board internal combustion engine acting as a generator for an electric motor. In the early '60s, Russell Feldmann (who later helped found Motorola) installed several Renault cars with batteries and electric motors. And engineer Victor Wouk, brother of the famous novelist Herman Wouk (The Caine Mutiny, The Winds of War), converted a 1972 Buick Skylark into a hybrid.
"Once the decision was made, top management raised the stakes," said Hanson. "They wanted a 100-percent increase in fuel economy." To make matters worse, Wada demanded a working concept to present at the 1995 Tokyo motor show, only a year away. This caused even the dedicated and hard-working Uchiyamada to say: "At that moment, I felt he demanded too much."
Eightieth time's the charm
Uchiyamada and his development team worked on 80 different setups before finding the right one, battling issues like heat, noise, reliability and cost. One of the biggest challenges was developing "software that could coordinate transitions between gas and electric (and mixed) drive seamlessly," said Hanson.
And then there was the battle with the clock, because Toyota leadership wanted the hybrid to go into production in two years, not the usual three. Amazingly, Uchiyamada hit all his targets. "Toyota now holds more than 1,000 patents on hybrid technology," said Hanson.
There was a similar time crunch in relation to the styling. The chosen man was Erwin Lui, working out of Toyota's southern California design studios. "Ordinarily, we get two to three months to make sketches and models," said Lui. "For the Prius, we got two to three weeks."
The rest, as they say, is full service history
The first production version, a compact sedan, launched in Japan on December 10, 1997 as a 1998 model. It was the world's first mass-produced gasoline-electric hybrid car. And it was two months ahead of schedule. Sales were promising at first, but when the car launched in the United States in July 2000 and celebrities like Leonardo DiCaprio and Cameron Diaz starting buying them, the Prius took on a greater momentum. "It was originally considered a risk in North America," said Hanson. "We were very surprised, especially at how quickly the second generation started selling in high volume."
To date, that volume is more than 3,000,000 worldwide, making the Prius easily the most successful hybrid yet. Now it is a practical five-door hatchback that requires no special techniques from the driver – in one of the most aerodynamic shapes on the road. The range is also expanding to include a plug-in version (with a greater electric-only range), plus a larger car, the Prius V set to come out later in 2011, and a smaller one due for a 2012 launch, the C. As for Uchiyamada, the godfather of the Prius, he's another success story – he is presently executive vice president at Toyota.