Car News
What to Do While Your EV is Charging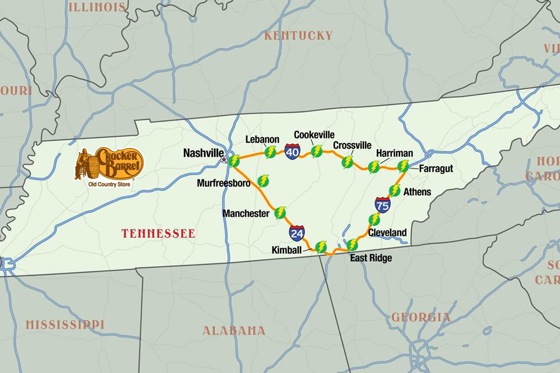 As consumers increasingly embrace the notion of electric cars, their fears of being stranded with no electrons to propel them home will be replaced by a fear of waiting to recharge with nothing to do during the half-hour fast charging time.
This will mean the drivers are captives of the charging station for the time it takes to top off the juice in their cars' batteries. Today drivers are already treated/subjected to televisions at some pumps showing news, weather and advertisements for snacks in the station's convenience store during the three or four minutes it takes to fill the Family Truckster's gas tank.
What more could charging stations stations do to, er, for us? Audi suggests they give us luxurious mid-century modern-inspired lounges in which to pass the time. Cracker Barrel recommends the Country Fried Steak with Sawmill Gravy.
Audi designer Mirko Borsche created a vision of wood furniture, organic food, fresh potted herbs and coffee table books that the company playfully dubbed "e-den" as the refuge from the road where drivers can relax in Mad Men style between stints at the wheel.
Ecotality Inc., a provider of electric charging stations, has concluded that drivers in Nissan's planned Tennessee test market for the Leaf would be better served by the home-style dining of Cracker Barrel restaurants. The company will install chargers at two dozen Tennessee Cracker Barrels, ensuring that Leaf drivers will be able to get from Nashville to Knoxville and Chattanooga with a reliable supply of fried chicken livers, half-pound hamburger steaks and sugar-cured ham. Oh, and enough electricity to reach their destinations.
"Design is the art form aimed at imagining a better, richer, more comfortable everyday life," observed Wava Carpenter, at Acting Director Design Miami, the venue for Audi's e-den installation. "Today we find the most compelling design work stretches farthest in imagining a better future," he added. "Audi's proposal for a gasoline-less filling station for electric cars which shown at Design Miami is a perfect example of this."
Naturally. That's just what we were going to say.
Meanwhile, and probably while wearing neither rectangular, black-framed glasses nor a black turtleneck, Cracker Barrel chairman and CEO Michael Woodhouse explained his company's interest in charging electric cars. "Cracker Barrel was founded along the interstate highways with the traveler in mind and has always anticipated what our guests might want and need as they stop in for some good country cookin' and to experience genuine southern hospitality," he said. "Becoming a leader in the EV Project continues our tradition of striving to anticipate and meet our guests' expectations."
Offering drivers some distraction or way to pass the time will be necessary if they are going to accept electric cars, according to Aaron Bragman, research analyst for the Americas for IHS Automotive. "The idea is that people are going to have to sit and wait," which they won't want to do, he said. "It makes sense to have chargers in such places," where people will be stopping anyway. "Fast food is perfect."
Indulging too often in such quick charges could be hazardous to the longevity of your electric car's batteries, though warned Bragman. "Fast charging your batteries can damage your batteries if you do it frequently."
So the experience of stopping for dinner and a quick charge could be worrisome for the health of both the driver and the car. But hopefully the quick charge will be slow enough to allow time to order the Double Chocolate Fudge Coca-Cola Cake for desert.