Real-World Review
What's different about the all-wheel drive system in the 2013 Toyota RAV4?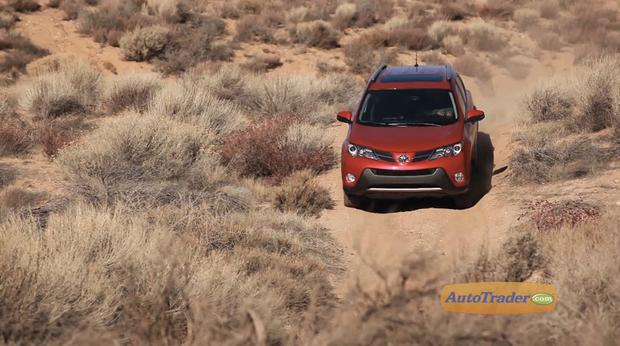 We took questions and suggestions from social media asking us how the 2013 Toyota RAV4 is better. One related to the crossover's off-road ability, since the latest RAV4's all-wheel drive system can now transfer power from the front to the rear wheels. It also includes a locking feature that lets drivers send power equally to all four wheels.
To test the system, we were encouragedto try a little light offroading. While the RAV4 isn't designed for aggressive rock-crawling, the all-wheel drive lock feature definitely changes its behavior once you leave the pavement. The feature is best used under 25 miles per hour, where it does well in situations that would hinder a front-wheel drive only SUV.
Above 25 miles per hour, the 2013 Toyota RAV4's all-wheel drive system reverts back to its default setting. That means power is sent to the wheels with the most traction. In "Sport" mode, the system once again uses all four wheels to shift power and improve handling.