Car Buying
2017 Chevrolet Camaro 1LE: Everyday Performance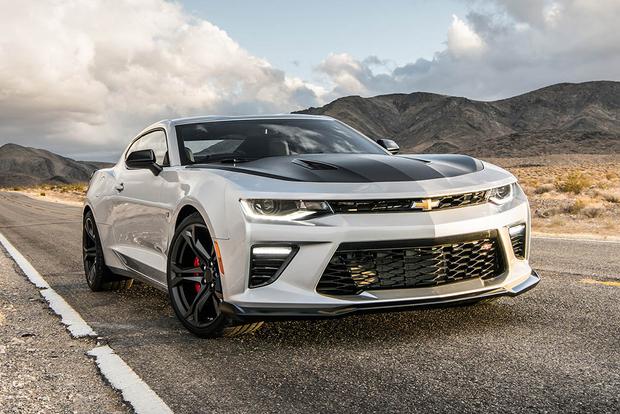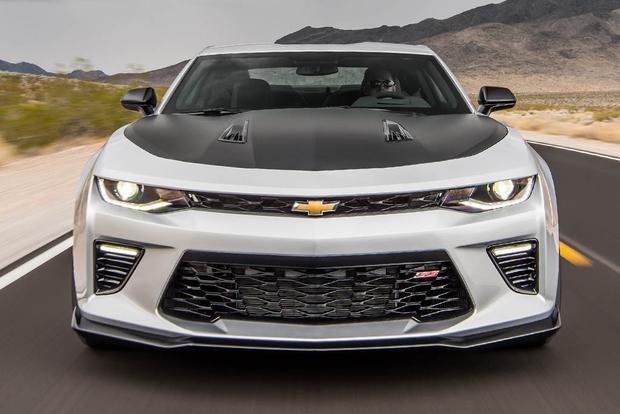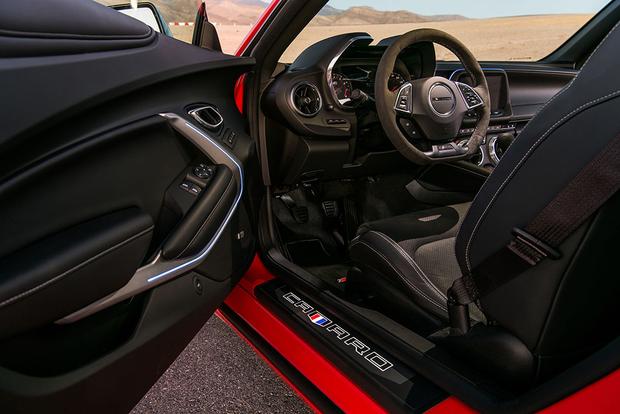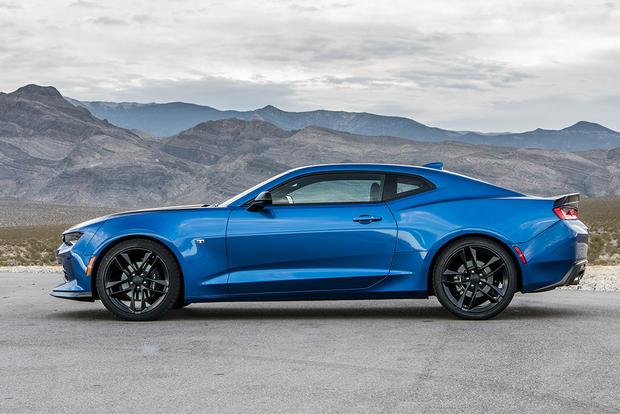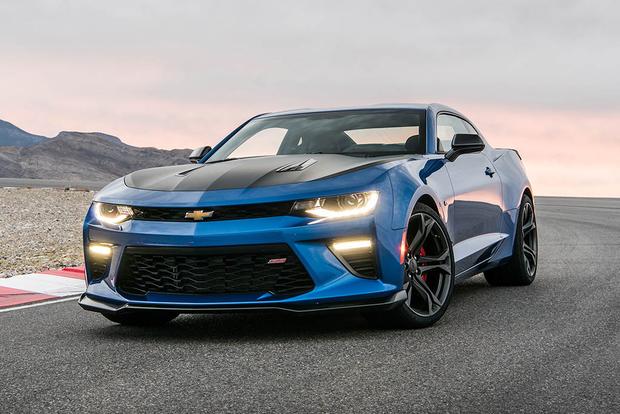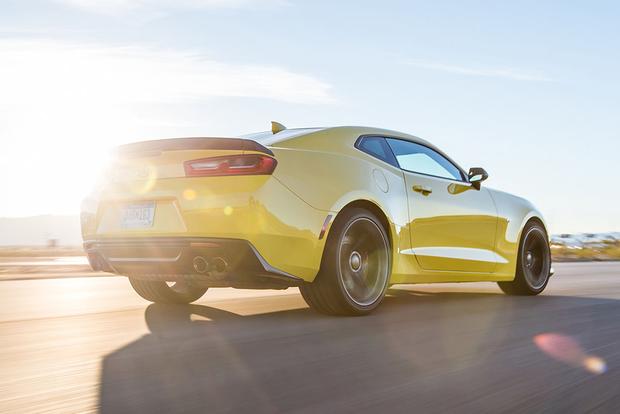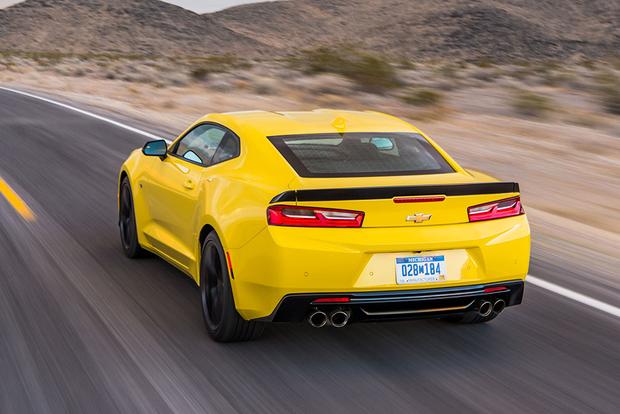 It's difficult for this car enthusiast to forget the fifth-generation Camaro Z/28. The thinly disguised street-legal race car debuted in 2014 with tuning upgrades that gave it impeccable track manners. Without question, the highly celebrated 2-door was my favorite variant.
However, that well-engineered sports car is now a distant memory, because I recently drove the all-new sixth-generation 2017 Chevrolet Camaro 1LE. In a nutshell, this new sports coupe is a more accomplished track star with much improved on-road manners -- a win-win for enthusiasts who demand the best of both worlds.
Chevrolet sells a variety of Camaro models, with a selection of 4-, 6- and 8-cylinder engines on today's menu. Built on GM's celebrated Alpha platform (shared with the Cadillac ATS), the coupe is pleasant to drive in nearly every trim level, but true enthusiasts -- those with a bit of motor oil in their veins and a thirst for squealing tires -- will want to focus their attention on the 2017 Camaro 1LE.
Matt Scrase, GM's engineering manager for the Camaro Performance Variants, explains the new trim's objective.
"The 1LE is out there to stay true to the mission and the needs of buyers that are looking for road-course-focused performance vehicles," says Scrase. "Tapping back into the heritage and lineage of a name that we stay very true to in the Camaro, we know there's a market and a buyer. The 1LE is for those who want to track their car on the weekend and drive it to work every day if they need to."
Appealing to a targeted audience, Chevrolet is offering the 1LE with a choice of V6 (sold as the V6 1LE) or V8 (SS 1LE) power. The 3.6-liter 6-cylinder is rated at 335 horsepower and 284 lb-ft of torque, while the 6.2-liter LT1 V8 is rated at 455 hp and 455 lb-ft of torque. As was the case with the old Z/28, the sole transmission offering is a traditional 6-speed manual gearbox.
All V6 1LE models boast upgraded suspension, a mechanical limited-slip differential, enhanced powertrain cooling (engine oil, differential and transmission coolers), a dual-mode exhaust system, more powerful 4-piston Brembo brakes on the front axle and performance-tuned Goodyear Eagle F1 run-flat summer-only 245/40R20 front and 275/35R20 rear tires. Upgrading to the SS 1LE with V8 power adds the new FE4 suspension with magnetic ride (MR) dampers, an electronic limited-slip differential and lightweight forged 20-inch alloy wheels wrapped in sticky Goodyear Eagle F1 Supercar summer-only 285/30ZR20 front and 305/30ZR20 rear tires.
Engine performance is strong regardless of the underhood cylinder count. Both have impressive punch off the line, but the V8 feels smoother and much more muscular, and its exhaust pipe bellows NASCAR-like tunes. Chevrolet says the V8 will handily crack the 5-second mark all day long (its official 0-to-60 time is just 4.2 seconds), and its passing abilities on 2-lane roads are effortless -- it pulls very hard in third and fourth gear at speed. The V6 1LE is a tick slower (Chevrolet says it will cover the benchmark 0-to-60 sprint in 5.2 seconds), but the driver needs to keep it revving, as its low-end power isn't as strong. The V6 also feels much more lethargic at high speeds, when it's battling increased aerodynamic drag.
The SS 1LE's dominance continues on the racing circuit, as was evident with a dozen or so high-speed laps at Spring Mountain Motorsports Ranch in Pahrump, Nevada. The American automaker brought us a brand-new Mustang GT and a BMW M4 for back-to-back comparisons -- the Camaro 1LE effortlessly put both in its rearview mirrors (in its defense, the M4 was quicker out of the corners, but the Camaro was better under braking and more stable in the corners).
It isn't difficult to believe that the new SS 1LE is faster around many racing circuits than the old benchmark.
"The V8 1LE is a touch quicker than the Z/28 around [Mazda Raceway] Laguna Seca," boasts Scrase. "When you talk about performance level, again, we raised the bar on sixth-generation cars."
Putting a finger on it, I would give much of the credit to its phenomenal MR dampers, the electronically controlled rear differential and the super-sticky Goodyear rubber (the Z/28 had fixed-rate dampers, a Torsen helical limited-slip differential and Pirelli Trofeo R tires).
I was equally surprised at how well the V6 1LE performed on the track. Of course, it lacks the sheer acceleration, braking and cornering capabilities of its more expensive sibling, but the 6-cylinder model is impeccably balanced, predictable and confidence-inspiring. With a skilled driver, it's very fast, says Scrase.
"The V6 1LE lapped VIR in 3 minutes and 4 seconds." The V6 model delivers about 85 percent of the performance of the V8, but at significantly less cost. It's also a no-brainer daily driver. "The V6 1LE is very owner-friendly from a consumable standpoint. It's not hard on the brake pads. It's not hard on the rotors. You get longer wear on the tires. It's very friendly or conducive to that guy that wants to autocross -- it's perfectly suited for that," Scrase explains.
GM's man Scrase summed up the new 2017 Chevrolet Camaro 1LE models well. But I'm going to add my own 2 cents to the verdict. The V6 1LE is my recommendation for an enthusiast who needs to drive the Camaro daily, consciously chooses to take the windy road instead of the highway whenever possible and visits a track a few times a year. But as it raises the bar, the SS 1LE is my hands-down favorite. The V8 variant complements on-road driving dynamics that are pleasant enough to live with 5 days a week with absolutely impeccable racing-circuit manners. On the street or the track, there's no better performance car for less than $50,000 on today's market.