The 3G shutdown is here. But what is it, and how will it affect cars? There is much to know, but this guide will walk you through the issues that impact car buyers and owners, including the vehicle models affected.
The shift from 3G tech to newer, faster, and more reliable 4G and 5G networks means some cars will lose specific safety and emergency features and convenience connectivity. This issue also applies to vehicles that aren't very old.
But don't panic yet. This ever-changing issue doesn't make these cars obsolete. Instead, it could spell the end for some features you frequently use, including your navigation system. The looming 3G shutdown through 2022 affects various automakers and models differently.
Autotrader's Executive Editor Brian Moody weighs in on the situation's urgency. "Remember, if your car can receive an over-the-air update software, you will still need a functioning 3G connection. Even though you might be updating to 4G or 5G, that update can't happen without a working connection. The bottom line is, you need to act sooner rather than later if this impacts your car."
Our guide to navigating the 3G shutdown covers the following essential topics:
The 3G Shutdown: What is It?
For more than 25 years, cars have connected to cellular networks. While the 3G shutdown is the latest move away from older technology, we've been here before. Early versions of General Motors' OnStar safety and concierge system used analog antennas. Those antennas stopped connecting to networks after 2008.
In the early 21st century, 3G technology leaped over earlier versions, providing much more speed and capacity. This technology allowed automakers to design advanced functions like emergency services or certain remote conveniences. These functions included starting or unlocking their cars from a mobile phone app.
The 3G shutdown will impact those and other key functions that drivers became accustomed to in cars.
Current Automotive Impact of the 3G Shutdown
The 3G sunset is happening through 2022 as wireless networks seek to reduce costs and open up more wireless spectrums for other technology. AT&T shut down its 3G system on Feb. 22.
T-Mobile will move away from 3G starting March 31, and Verizon ends service on Dec. 31.
Many new cars offer over-the-air (OTA) technology, usually with a free trial period followed by a monthly or annual subscription. Later models provide downloads for OTA software updates when the car connects to a stable Wi-Fi network.
How the 3G Shutdown Affects Cars
But that doesn't mean cars will become unusable or unsafe. Fortunately, no active driving functions currently connect to 3G networks. Additionally, the 3G shutdown will not affect all convenience and luxury features. Functionality such as power-adjustable and heated seats, audio systems (including satellite radio), and remote key fobs do not connect with 3G.
Car Safety Features at Risk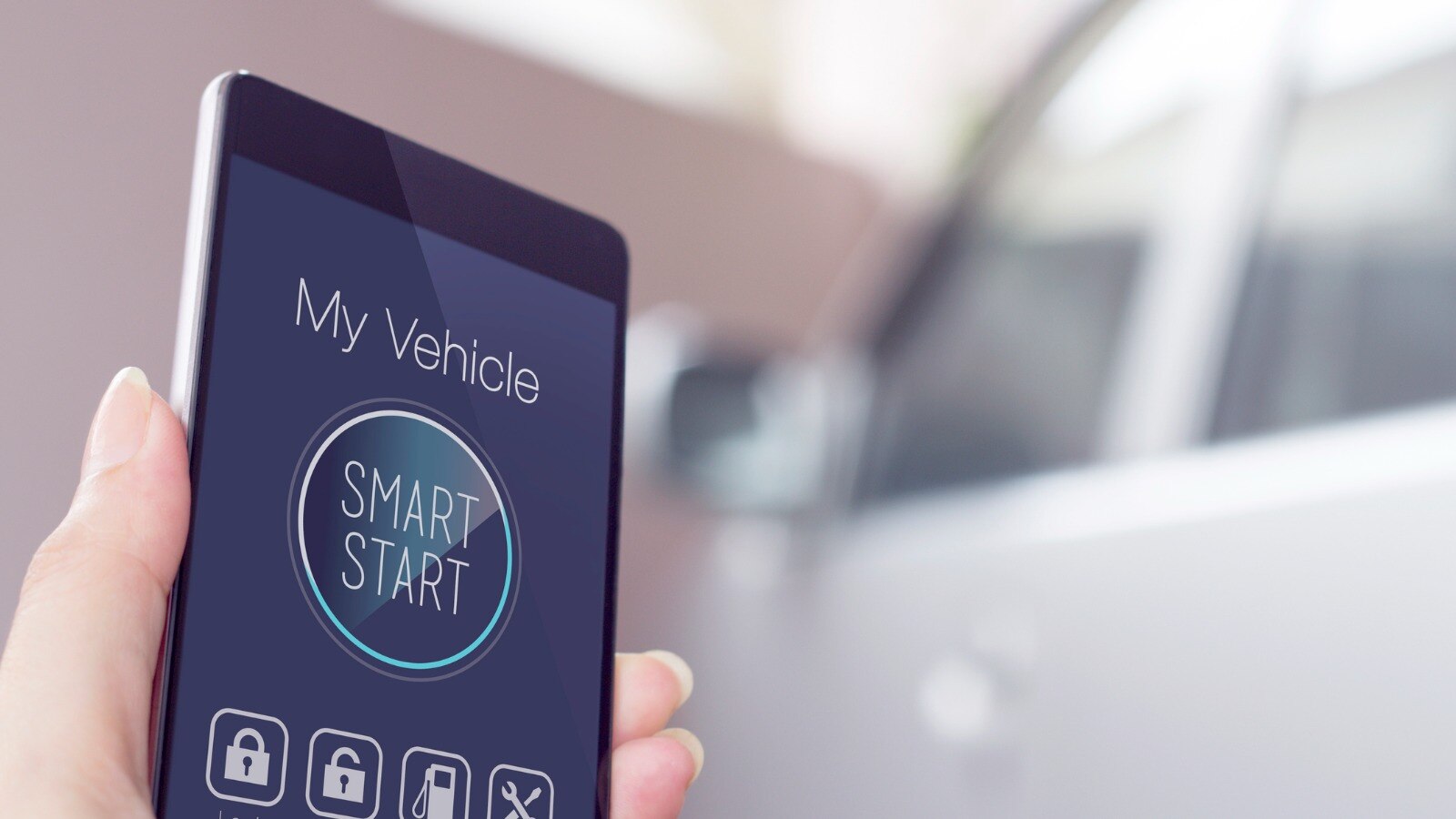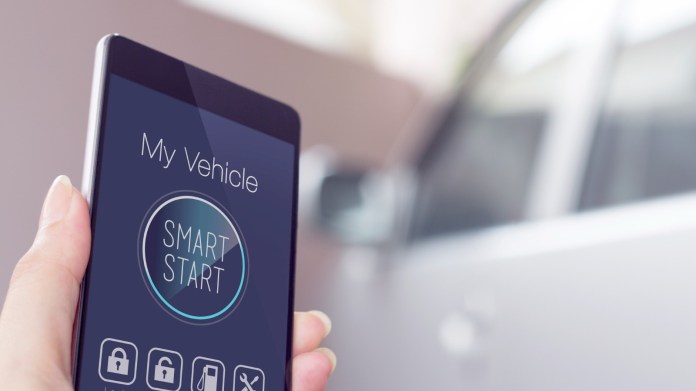 However, many cars built between 2010 and, amazingly, as late as 2021, were fitted with 3G antennas. They did this to provide more advanced functions typically controlled by a smartphone app. Even as automakers continue to roll out updated apps, some of their models will no longer be compatible. These functions vary by manufacturer and individual model but can include:
SOS emergency assistance
Automatic collision notification
Stolen vehicle tracking
Roadside assistance
Remote start
Remote climate control adjustment
Remote lock and unlock
Basic remote vehicle diagnostics
Live traffic data
Wi-Fi hotspot
Buttons typically access the above features on the overhead console, rearview mirror, or touchscreen infotainment system. These features generally require a subscription that may renew automatically. In some cases, they were acquired in Certified Pre-Owned (CPO) models after a free trial period.
Electric Cars That Charge in Public May Be Impacted
If you currently drive an EV or plug-in electric vehicle, we should advise you that some charging stations will go off-line. Be sure to check with your local charging stations to see if the 3G shutdown will cause the charging devices to no longer work. In some cases, the charging organization will need to upgrade its modems.
RELATED: How to Charge an Electric Car
Network Shutdowns of the Past
Incredibly, we've already been here with cars when the even older 2G network shut down. On January 1, 2022, Hyundai disabled its BlueLink telematics system in many 2012 through 2016 models. Hyundai offered subscribers a prorated refund.
There is some good news, though. A few U.S. automakers, including Ford, Mazda, and Mitsubishi, never used 3G connectivity. If their older models offer SOS-style functionality, they use the driver's Bluetooth-connected mobile device rather than a built-in antenna.
Buying a Used Car: How the 3G Shutdown Affects It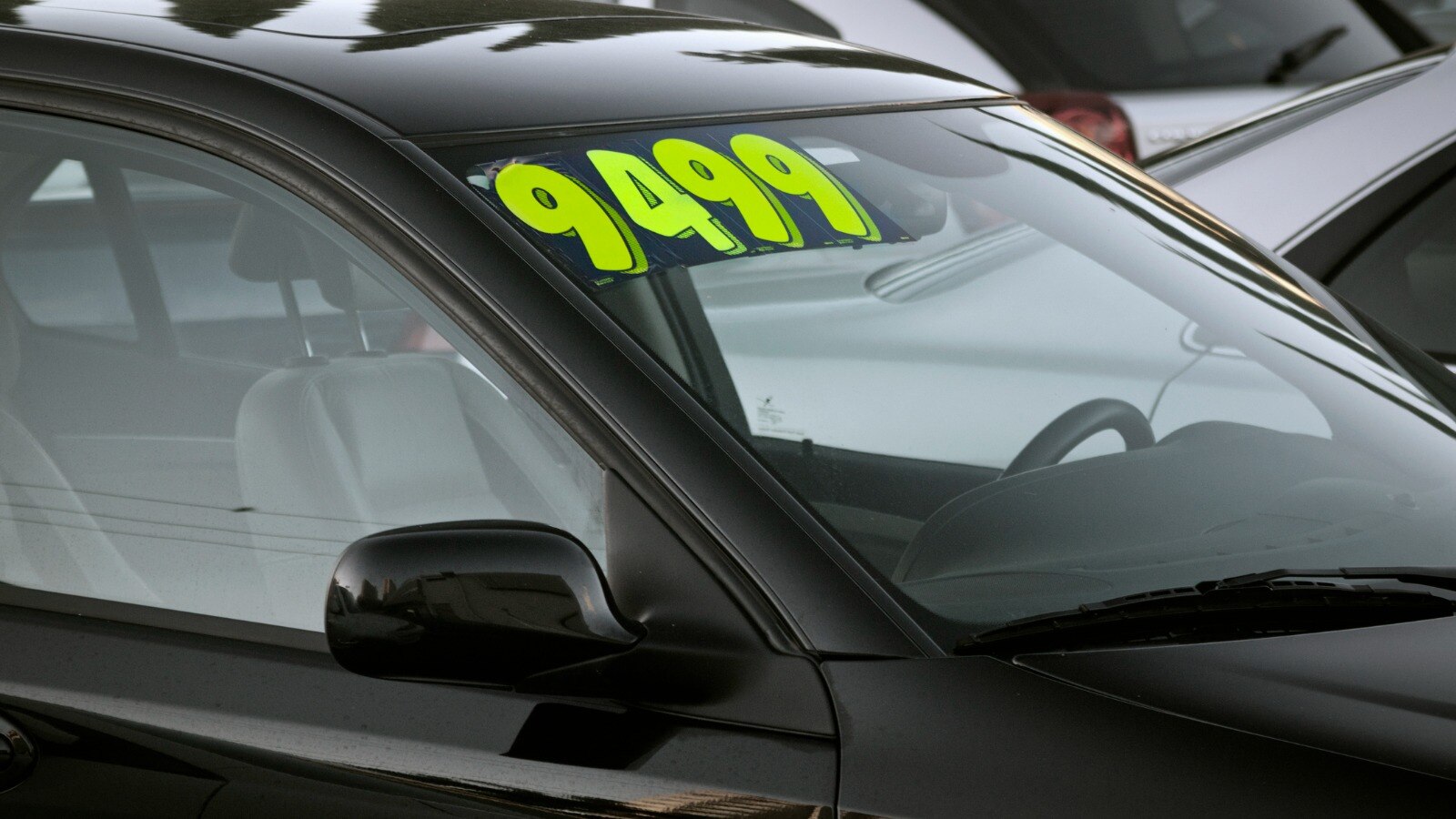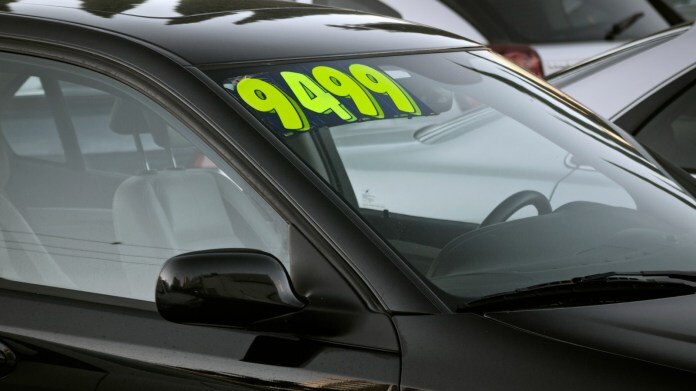 When in doubt, you're best off contacting the automaker to see if the car you're considering buying had a 3G antenna when it was new. In many cases, 3G connectivity was an optional extra. Some 3G or 4G antennas made it into certain manufacturers' lineups. (Fear not: 4G will continue for at least another decade.)
When contacting an automaker, be sure to have the Vehicle Identification Number (VIN) for the car handy. The automaker can then determine the affected features based on when they built the car.
Which Automakers are Affected by the 3G Shutdown?
For your convenience, here's a look at how the shutdown will impact a significant number of automakers:
BMW and Mini
Several pre-2019 BMW and Mini models may be eligible to upgrade to a 4G antenna. BMW has handled this on an individual vehicle basis with email or postal mail notifications for the most part. However, shoppers looking for a used model will need to contact BMW directly to confirm whether the actual vehicle they are considering is eligible for an antenna upgrade.
General Motors (Buick, Cadillac, Chevrolet, and GMC)
GM has been proactive about updating older tech, particularly 2015 or newer models. In some cases, those cars automatically receive updates to their software. The company will prompt the driver to install the latest tech in other cases.
GM says it will continue to update the software on every affected vehicle, unlike some of its competitors. The automaker has been pushing updates since fall 2021, so most vehicle owners should now have the latest software on board.
Honda and Acura
Honda was still installing 3G antennas in select versions of its Pilot SUV into the early part of the 2022 model year. It also identified numerous Acura and Honda models dating back to the 2014 model year that were so-equipped. The automaker offers a free over-the-air update for vehicles equipped with HondaLink and Wi-Fi hotspots. The update, Honda says, will switch the cars to a new network.
Honda offered the over-the-air update until February 22. Now, drivers will need to pay for new hardware that only a dealer can install.
Nissan
Nissan has not announced any plans to offer a software or hardware upgrade for various 2011 through 2018 model vehicles with 3G connectivity.
Stellantis (Alfa Romeo, Chrysler, Dodge, Fiat, Jeep, Maserati, and Ram)
Owners of select models can upgrade to a 4G service (serviced by T-Mobile). However, they will lose automatic crash notifications and the SOS emergency assistance functionality.
The Stellantis solution consists of a $120 4G device that plugs into the onboard diagnostics (OBD) port typically located under the dash. However, it only works for current Uconnect Access subscribers. Still, those users will lose automatic crash notifications.
Subaru
Select 2016 through 2019 model-year vehicles equipped with Starlink touchscreen infotainment systems will lose SOS connectivity and remote functions. Subaru offered a free software update for drivers with an active Starlink Safety and Security subscription. If the affected vehicle didn't get the update before the shutdown, Subaru said on its website, "the subscription will be canceled."
Tesla
Early Tesla Model S electric cars built before June 2015 will need to have one of the automaker's service outlets install an upgraded modem available for $200. Without the new modem, drivers will lose access to live traffic data and music streaming. They will also lose Tesla's Summon tech that autonomously moves a parked car to its owner.
Toyota and Lexus
A host of 2010 through 2019 Toyota models will lose connectivity, though some models are eligible for a software update that only a Toyota dealer can install.
Toyota says that ineligible models — mostly older cars — will lose automatic collision notifications and stolen vehicle tracking. That also applies to 2010 through 2017 Lexus models (plus the 2018 Lexus GX SUV), which will lose connectivity features.
Volkswagen and Audi
Various VW and Audi models offered between 2014 and 2019 will lose connectivity. The automaker offers two potential solutions to the 3G shutdown, though.
Select 2014 through 2016 Audi and VW models may be eligible for an aftermarket device called Mojio for $295. Mojio includes an 18-month subscription for various safety and convenience functions. Newer 2017 through 2019 models may eventually qualify for a hardware upgrade. This upgrade restores connectivity, but VW says it does not have the necessary replacement parts.
Audi says some models will need to have their 3G hardware physically deactivated. Otherwise, they will display warning messages in their instrument clusters. Only an Audi dealer can deactivate 3G hardware. According to Audi, the deactivation will be free to vehicle owners.
Will the 3G shutdown Impact My Used Car?
If your current car uses an older antenna, odds are its value won't be significantly impacted by the 3G shutdown. While telematics or vehicle tracking features are nice to have, they may be less of a selling point on an older car than the vehicle's overall condition and maintenance history. Additionally, shoppers have become accustomed to certain technologies becoming obsolete.
Still, updated hardware or software can be a selling point. "If you didn't update it, the next owner might be out of luck," Moody said.
Our advice is that it is worth taking advantage of an upgrade from an automaker. Doing so is valid even if you don't currently use that level of connectivity. In many cases, software and hardware upgrades are free.
How 3G Affects Car Trade-In Values
Moody mentions that trade-in values play a role in the future of used car sales. "It's unclear how the value of a used car with non-functioning tech features will be impacted," Moody said. "It likely won't be all that significant since most used cars have already depreciated quite a bit."
But, he warns, "If, in the future, you're buying a used car and want a specific tech feature like real-time traffic updates in the nav system, be sure it works properly."
Related Car Buying and Selling Articles:
Car Tips