You may have heard that new and used car values vaulted to their highest levels ever this year, with some notably high-demand models like the Toyota Tacoma trading for more than their original Manufacturer's Suggested Retail Price (MSRP). Not all of us had the foresight — or the hefty budget — to stuff a warehouse full of Toyota Tacoma pickups back in 2019, of course.
The massive gains in used car prices have hit every level. Data gathered by car auction giant Manheim found that wholesale values were up more than 34% in June 2021 compared to an admittedly slow June 2020.
Fear not, budget shopper: There are still some cars on Autotrader for less than $500, or about a monthly payment on a $40,000 new car. But you may want to invest in a good set of tools, plus you'll want to subscribe to some YouTube DIY channels. Here's a look at five of the best used cars currently on Autotrader for around $500.
1. 1996 Chrysler LHS – $695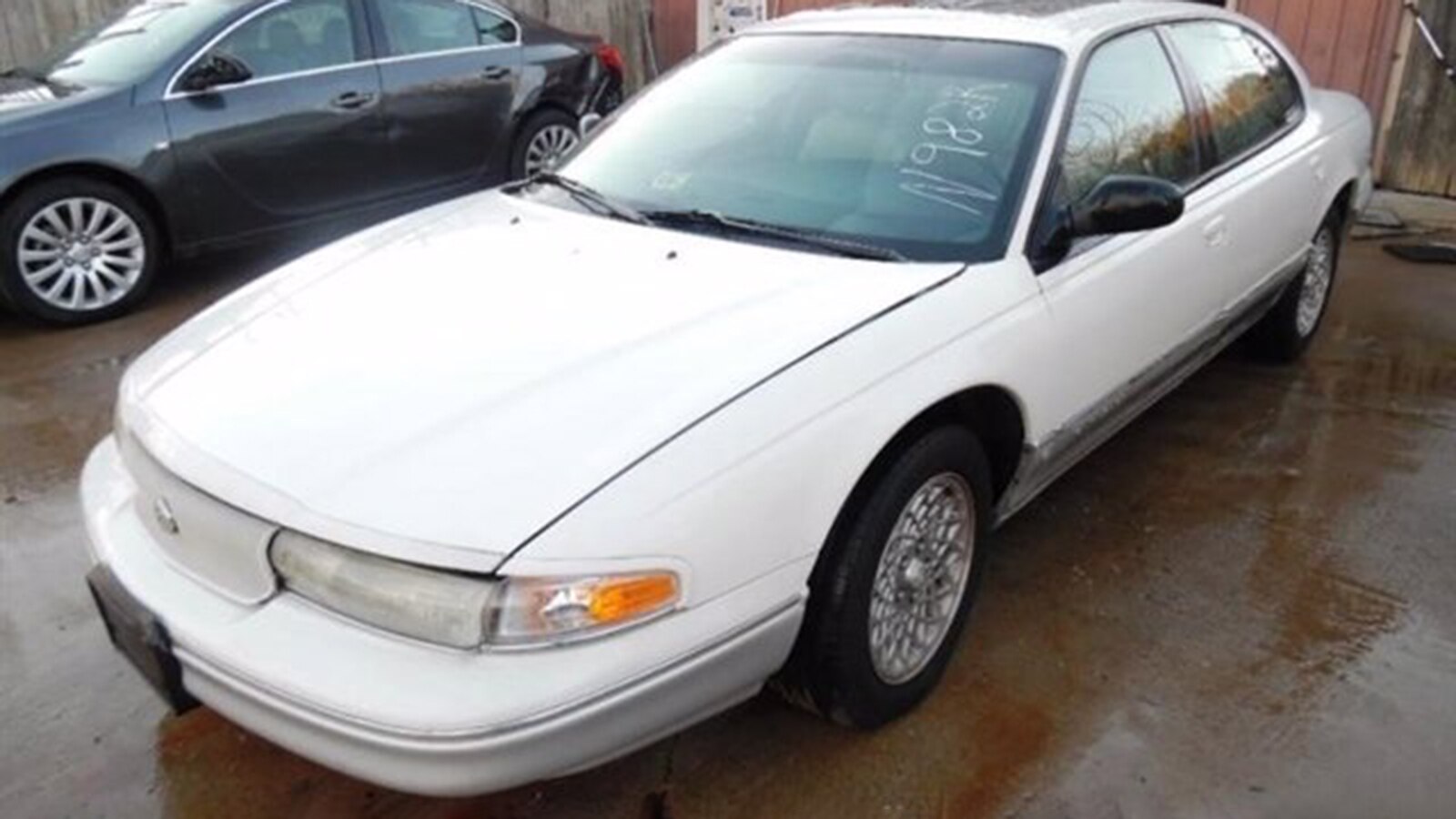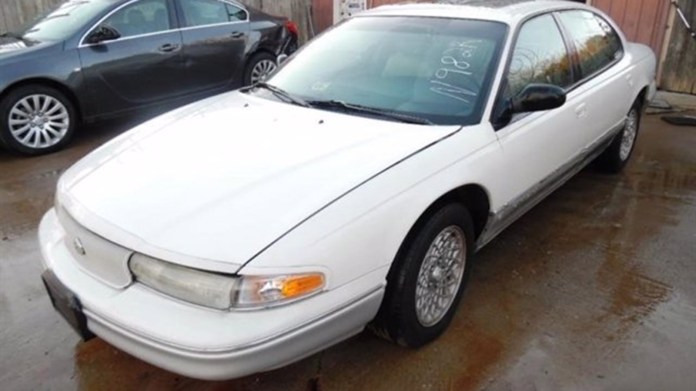 Cab-forward looks. Plush gathered leather seats. A power moonroof. An Infinity audio system. Back in 1996, this Chrysler LHS delivered serious luxury and style for the money. Now, it's just $695 on the lot of a Virginia dealer who seems to specialize in project cars.
Not all cars are worth reviving, but this former flagship is a forgotten modern classic capable of delivering many more miles of opulence. The selling dealer says there are oil leaks. Let's take the optimistic view and hope this car's next owner needs only to replace the oil filter crush ring for $3. See the Chrysler LHS models for sale
2. 2002 Hyundai Elantra GT – $599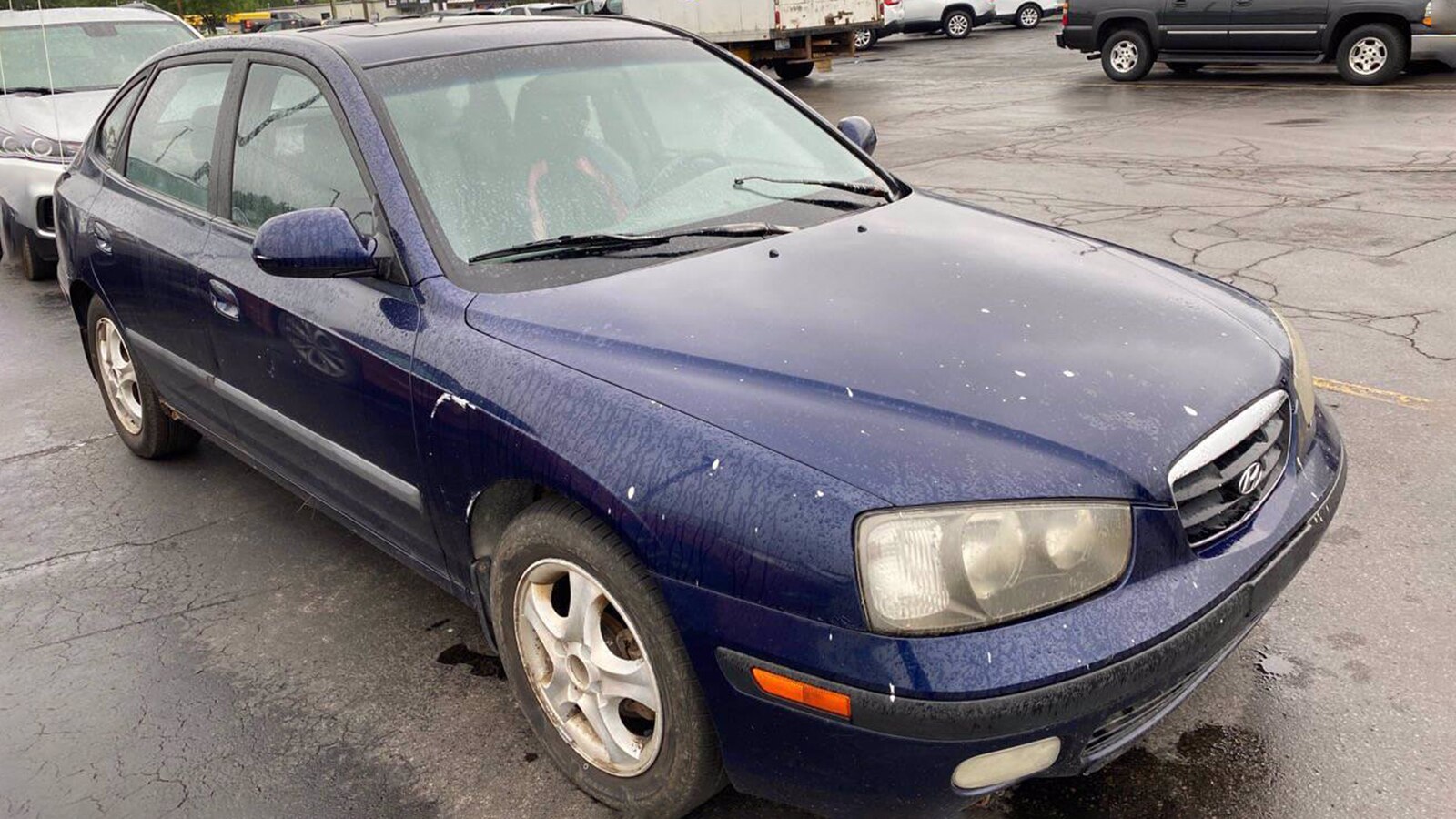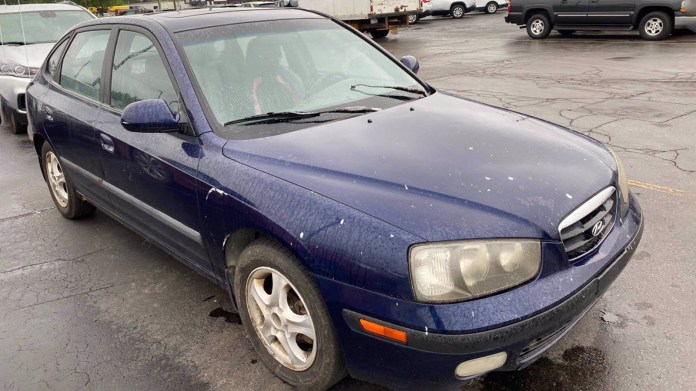 Hyundai occasionally tried something different in the midst of its transition from bargain-basement newcomer to legitimate mainstream brand. The new-for-2002 Elantra GT boasted Saab 900-ish proportions thanks to its huge hatchback body style. Not only was it the most practical Elantra, but it was also the sportiest and swankiest thanks to a firmer suspension and standard leather upholstery. For $14,500 when new, it was an unbeatable value.
This one has been driven 191,500 miles over the last 19 years, though it looks a lot better than you might expect for a car registered in western Michigan since it was new. Still, it's a sub-$600 car with four airbags, a touchscreen radio, power windows, and a sunroof! See the Hyundai Elantra models for sale
3. 2007 Kia Rondo – $500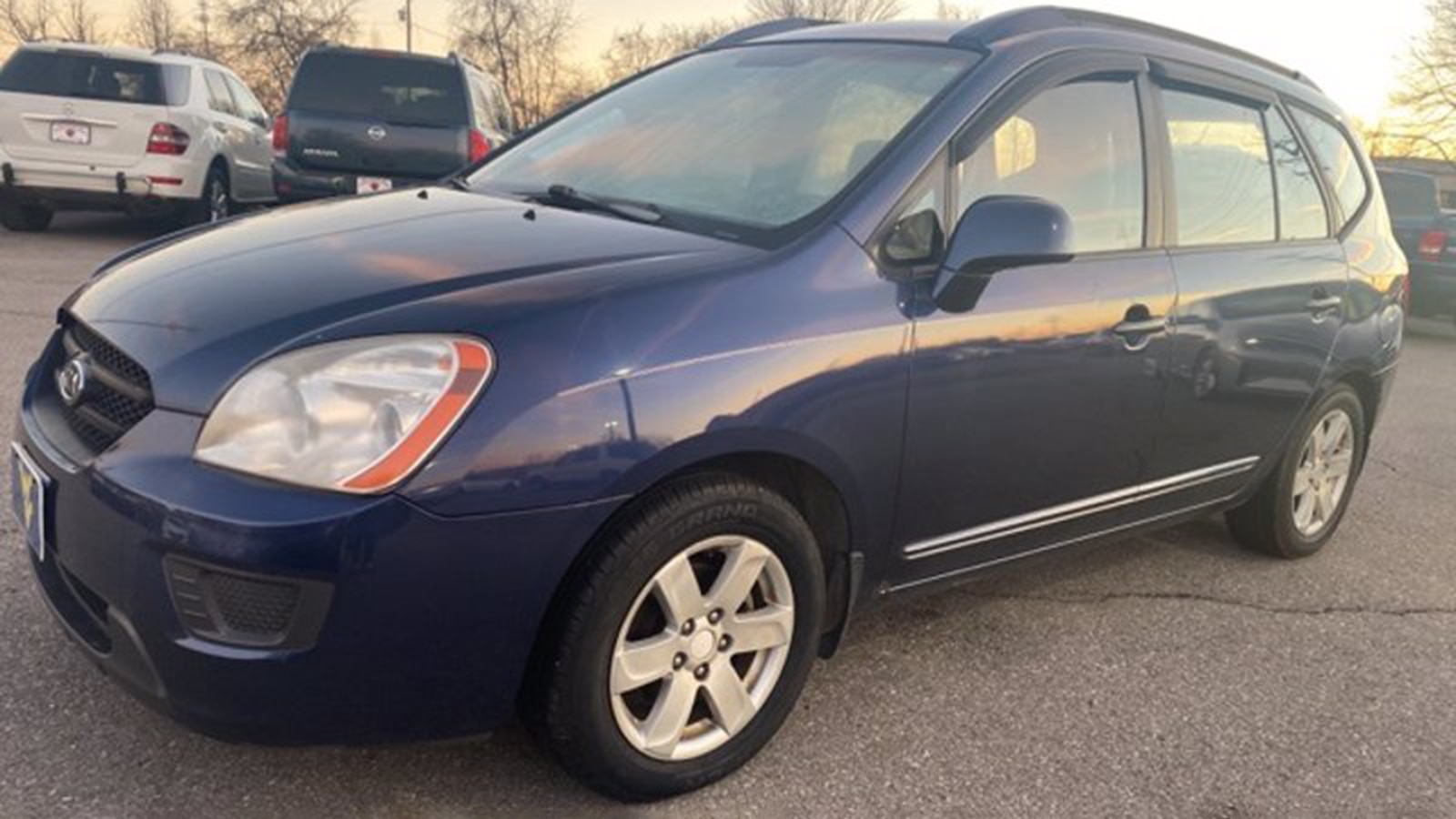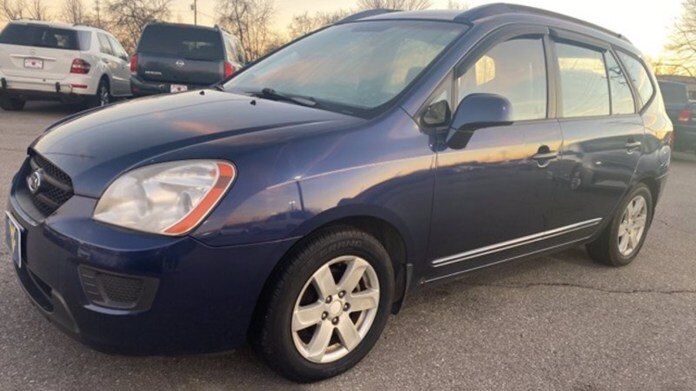 The Rondo was an under-appreciated tall hatchback/squat minivan when it was new. Sexy? No. Practical? Absolutely. This $500 Rondo looks great from the photos with its shiny blue paint and clean tan cloth interior. It's even a one-owner example with plenty of oil changes noted. A close read of the selling dealer's comments reveals the disclosure that its engine is making a knocking sound, though, which may explain why it has bounced around dealers in Ohio and Kentucky since early 2020.
Plan on an engine swap here, though. Fortunately, the contemporary Hyundai Sonata and Kia Optima used the 2.4-liter inline-4. The Rondo may have been obscure, but those sedans sold well enough that finding a used engine won't be too tough. See the Kia Rondo models for sale
4. 1996 Saturn SL – $555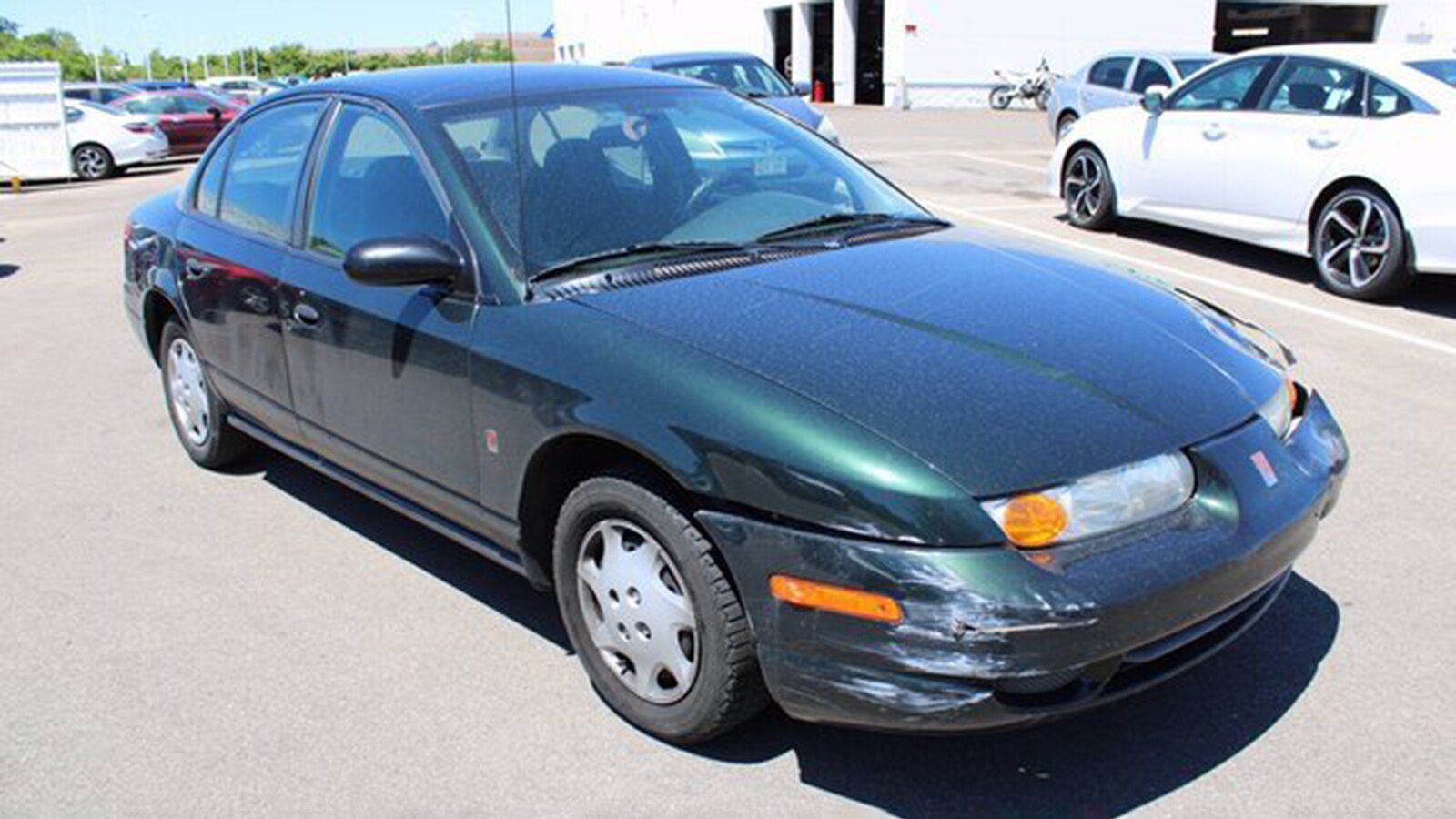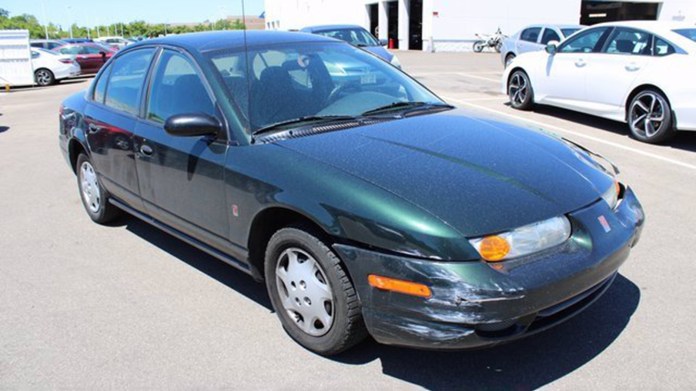 Defunct brands generally have lower resale values than those that are still around. When it comes to a car like a Saturn, you'll find plenty of parts available since General Motors sold tons of these composite-bodied cars. This one (which is listed as a base SL1 but may actually be a better-equipped SL2 based on my admittedly way too extensive research wasted hour perusing old Saturn brochures) is listed at just $555 at a Honda dealer in Milwaukee. Its Carfax report suggests that the 152,000 miles on its odometer should read much higher, like closer to 400,000, and its condition suggests the same.
Still, the selling dealer is throwing in three free oil changes and car washes, which is almost enough to make me forget that one of its fenders is a very different shade of green. As basic transportation, this old Saturn checks a lot of boxes. See the Saturn models for sale
5. 1998 Toyota Camry LE – $600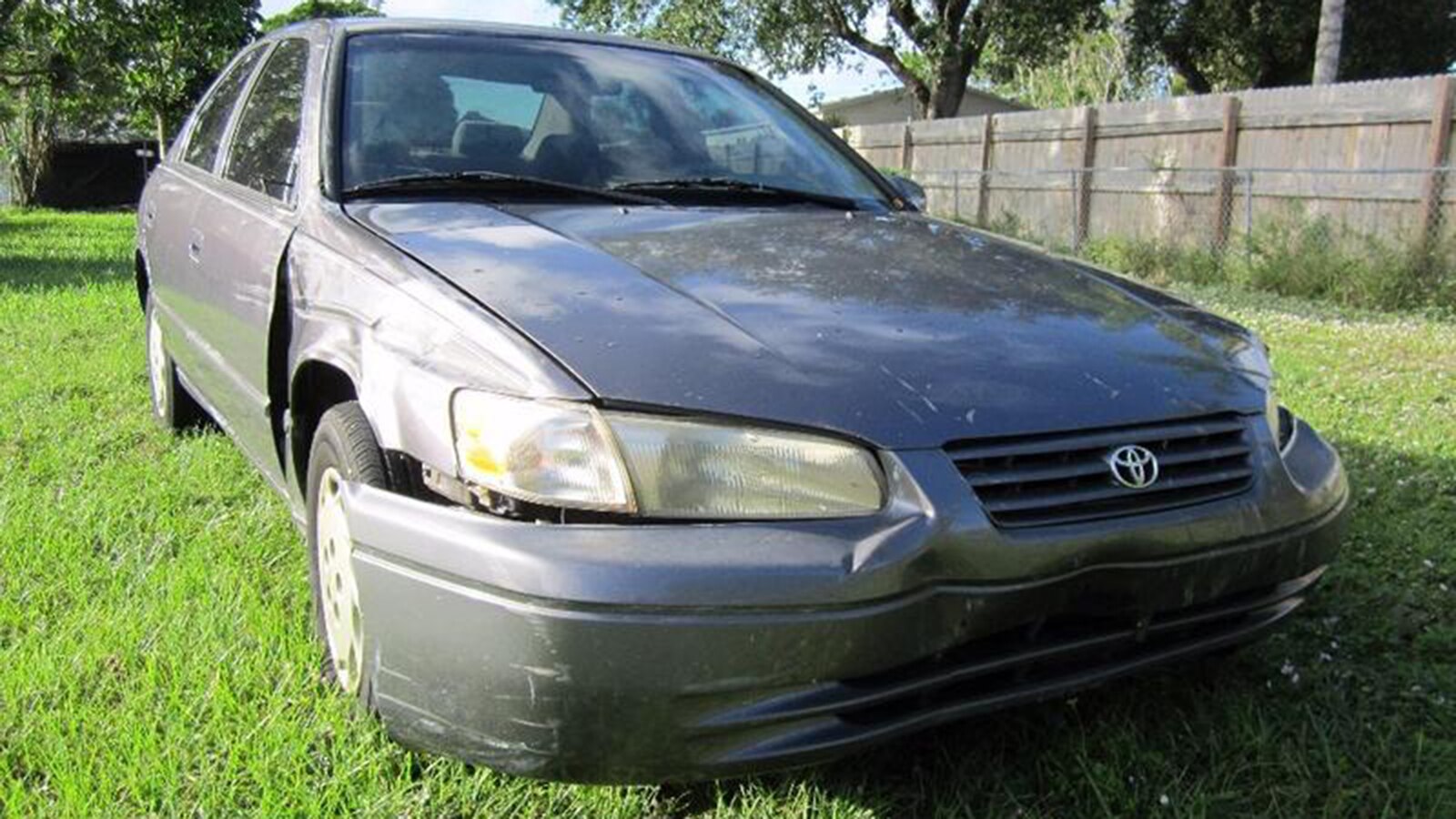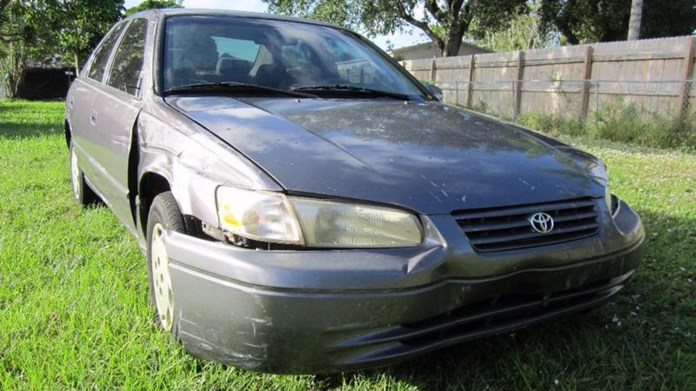 Mechanics don't agree on everything, but one universally held truth is that 1990s Toyotas last forever. If you're willing to forgo style favoring durability, this 1998 Camry LE in Boca Raton, Florida, is dirt cheap, to use a technical term. Sure, its front fenders are banged up, and the sun has baked its body, but there are some solid points here. The seller says that it has had regular oil changes, its odometer apparently displays just 109,000 miles, and it even rides on Michelin tires. A previous owner who spent the bucks for brand-name tires may have been more diligent on maintenance than one who bought only the cheapest rubber available.
These Camry sedans are plentiful in junkyards, and this Blue Dusk Pearl hue was plenty popular when new. Your odds of finding two good fenders are higher here than if you spent $600 on a 1981 Fiat. A sunny afternoon with some wrenches will have this Camry looking like a $1,600 car in no time. See the Toyota Camry models for sale