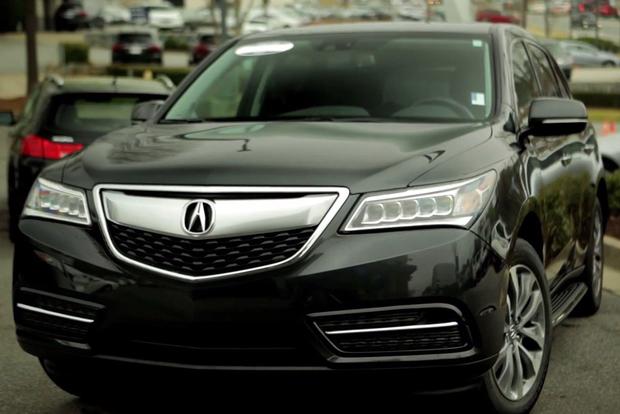 If you're having trouble wrapping your head around the idea of buying a used vehicle, we have a suggestion: Consider a certified pre-owned (CPO) vehicle, which comes with a manufacturer-backed warranty and several other benefits. But while all certified pre-owned programs offer extra peace of mind, their coverage can differ dramatically. Today we're taking a look at Acura's certified pre-owned program to see what it features.
Vehicles that qualify for Acura certification must meet several requirements. First, there's a thorough check of the vehicle's history to make sure there's no frame damage or other major problems. The automaker also requires its certified pre-owned vehicles to be less than 6 years old and have less than 80,000 miles on the odometer. Technicians then complete a thorough 150-point inspection of the car, both inside and out, which helps rule out major mechanical issues.
An Acura certified pre-owned vehicle comes with a comprehensive 12-month or 12,000-mile bumper-to-bumper warranty, which kicks in when the new car warranty expires. Also included is a 7-year or 100,000-mile powertrain warranty that starts the day the car was originally sold. Acura's certified pre-owned program also offers 8 years or 120,000 miles of powertrain coverage to drivers who wish to extend their warranty for an extra fee.
Acura's CPO coverage is fully transferable, and it touts no deductible for repairs. The program also qualifies drivers for 24-hour roadside assistance, as well as Acura concierge services that can help you with items such as emergency airline booking and hotel referrals. Finally, Acura certified pre-owned vehicles also include another excellent perk: a 3-month trial subscription to SiriusXM radio on vehicles equipped with the feature.