Car Buying
Autotrader's 20th Anniversary: Ford Mustang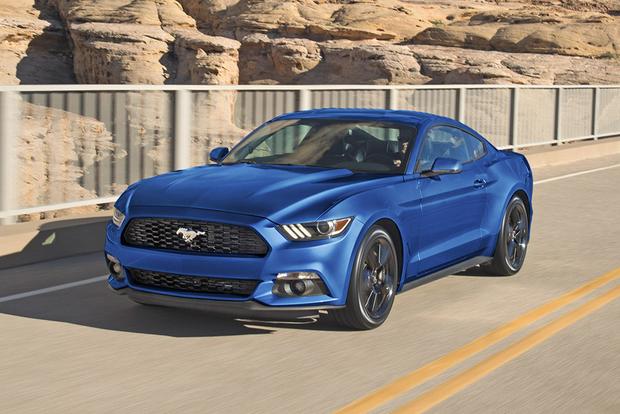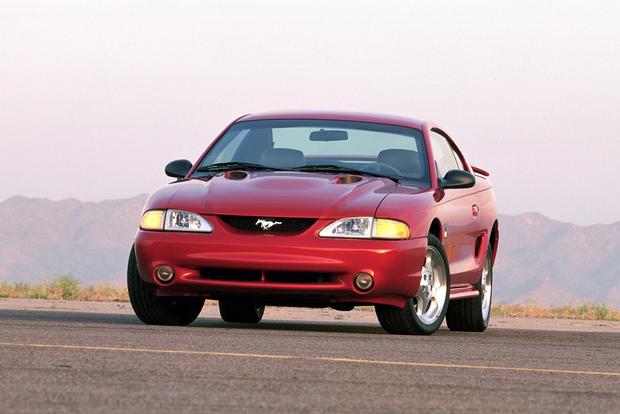 To commemorate Autotrader's 20th Anniversary, we've compiled a list of the top 10 most-searched new cars on the site and compared the current versions to their 20-year-old former selves. Ironically, the only passenger cars to make the list are two high-performance coupes, with not a single sedan or hatchback making the cut.
Number 7: Ford Mustang
The Mustang joins the Chevy Camaro as one of only two cars to make our top 10 list, and while this unscientific poll doesn't bode well for the average passenger car, the Ford Mustang is anything but average. The iconic Mustang has been a part of the American automotive fabric for over 50 years, and the current version is probably the best Mustang to date. Offered as a coupe or convertible, the Mustang family spans a wide range of models, powertrains and prices. Even if you only have about $25,000 and change to spare, you can still get into a V6-powered Mustang that, at 300 horsepower, is as powerful as the Mustang V8 from a mere 10 years ago. Spend a bit more for the 4-cylinder turbocharged EcoBoost Mustang, and you'll gain an extra 10 hp, 100 lb-ft more torque and better fuel economy.
Having grown in size and power, the performance versions of the Mustang -- namely the GT and Shelby GT350 -- have graduated from pony-car status to supercar studs. The GT's 5.0-liter V8 pumps out 435 hp, and its chassis includes an independent rear suspension, along with a number of performance upgrades to make the Mustang even more responsive. Of course, if you want the ultimate in Mustang, you'll need to plunk down nearly $70,000, a tidy sum that will put you behind the wheel of the GT350R, with Recaro seats, an adjustable suspension, adjustable steering settings and 526 hp.
1997 Ford Mustang
20 years ago, author J.K. Rowling published the first Harry Potter book, the average movie ticket cost $4.50 and Microsoft invested $150 million in a rival Apple computer. In 1997, the Mustang was three years into its fourth generation model run, a version that saw a more rounded design with a number of retro-themed throwbacks, including a dual-cockpit dash and vertical-bar taillights. Engine options were a 145-hp V6 in the base car and a 215-hp 4.6-liter modular V8 in the Mustang GT. 1997 was also only one of three model years for the forth-generation Mustang Cobra, a limited-production Mustang with a high-output V8 that generated 305 hp and 300 lb-ft of torque.