Car Buying
Buying a Used Car: Can a 10-Year-Old Used Car Still Be Reliable?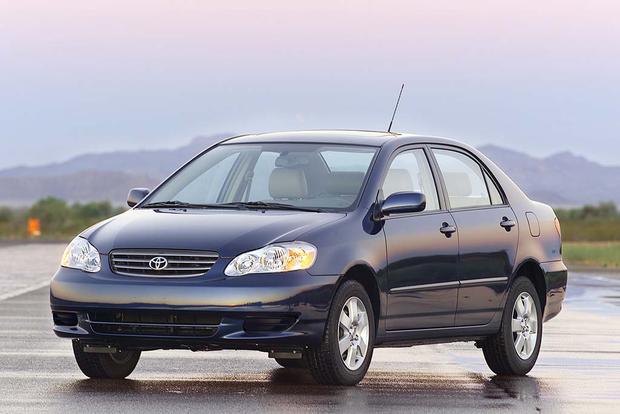 If you have a tight budget, buying a used car can be a tricky process. It's often difficult to find a used car that's both cheap to buy and cheap to own, since most older, less-expensive used cars don't tend to offer the best dependability. Is it possible to buy a 10-year-old used car that's still reliable? Here's our take.
Do Your Research
We certainly think it's possible to buy a 10-year-old used car that's still reliable, but we highly recommend taking a few crucial steps in order to ensure the car's reliability.
One recommendation: You'll want to do a lot of research before you buy any car. This means talking with friends about their experiences, visiting Internet forums dedicated to particular cars, talking to mechanics and searching high and low to uncover common problems or issues with the cars you're considering.
There's a reason for all this. Once you get enough information about various cars, you can eliminate many of the notoriously unreliable cars from your shopping list, leaving only the generally reliable models. It's possible for a reliable car to still have issues, but it's a lot less likely than a car that is known for having issues prior to signing the papers.
Get a Mechanical Inspection
Although very few used car buyers get a mechanical inspection before making their purchase, we highly recommend doing so. The reason many shoppers tend to avoid it is the cost and the hassle. Mechanical inspections can sometimes cost in excess of $100, and they can take several hours of waiting while the mechanic examines the vehicle.
With that said, a mechanical inspection that uncovers a serious problem can easily justify its cost. If you bring a car to a mechanic and spend $150 to find out that the car needs a $2,000 transmission replacement, for instance, then your $150 was very well spent.
Find a Good Example
Beyond a simple mechanical inspection, however, you'll want to be sure the car you're considering is a good example, especially if it's 10 years old. Examine the body for major dents, scrapes or damage. Check over the interior to make sure it doesn't have any serious flaws or problems. Look for a car with lower mileage. If the seller has any repair records, ask for them -- or make copies -- and study them to see how often routine maintenance, such as oil changes, brake pad replacements and tire rotations, has been performed. All of these things can help you identify a car that's been well cared for and likely to last for a long time.
In all, we strongly believe it is possible to get a good, reliable 10-year-old model if you're buying a used car. However, it may take a lot of research, a thorough mechanical inspection and a focus on the car's current condition in order to find the right one. Skimp in any of those areas, and you might watch your inexpensive used car quickly become more expensive than you were expecting.