Car News
Self-Driving Cars Could Allow As Many As 2 Million People With Disabilities to Work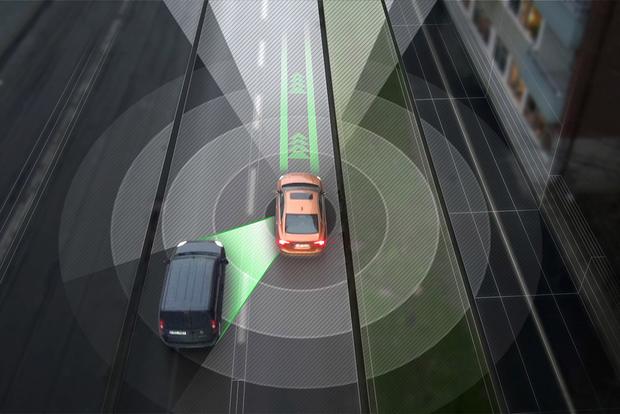 Unless you spend your leisure hours pondering self-driving cars and their potential impact on culture and society, you may not have considered many of the collateral benefits. "Self-Driving Cars: The Impact on People with Disabilities," a recently published white paper, shines a spotlight on one such benefit. Autonomous vehicles (AVs) would provide the means for as many as 2 million people with disabilities preventing them from driving to return to the workforce.
Experts place the number of persons with a disability of some sort in the United States at roughly 57 million, about 20 percent of the population. Of those, about 6 million have issues accessing needed transportation. One-third of those, or 2 million, are capable and willing to work, if they could get to a job.
Lack of reliable transportation is the primary barrier for roughly 25 percent of working-age adults with disabilities who are not working. AVs would help solve that problem and other related issues.
The Study
A joint effort by the Ruderman Family Foundation, a nonprofit organization focusing on the plights and rights of persons with disabilities, and Securing America's Future Energy (SAFE), whose mission is to reduce America's dependence on oil, the white paper raises awareness of persons with disabilities as they are affected by autonomous technologies.
Using data on transportation accessibility for persons with disabilities, models were developed to estimate how better access to transportation would impact these individuals.
The white paper's goal? To factor in persons with disabilities when developing the autonomous technologies that will one day lead to totally self-driving cars.
Current Alternatives
Depending on one's location, there may be a variety of transportation options available. However, some simply aren't accessible to many with disabilities, while others are too expensive. Even in areas with robust public transportation such as buses, subways and trains, broken escalators, out-of-service elevators and sidewalks in disrepair can make public transportation inaccessible and consequently unreliable.
Taxi cabs and the personal vehicles of ride-sharing services such as Lyft often aren't configured for wheelchairs. Those that are typically require much longer wait times for passengers. Paratransit services -- those small vans and buses that can be booked by appointment -- often serve multiple users and can add hours to a trip as they stop to pick up and drop off other passengers. There's no way they can be trusted to arrive on time for an appointment or a job.
The AV Effect
Cars that totally drive themselves would mean persons with disabilities would have door-to-door access not only for jobs but for other chores and tasks, as well. A 2013 study determined that another 3 million votes would have been cast in the 2012 election if those with disabilities had voted at the same rate as those without. AVs would provide those with disabilities access to all manner of civic and entertainment opportunities.
The white paper also found that self-driving cars could save as much as $19 billion annually in missed medical appointments.
What it means to you: There's no debate that AVs will increase mobility for those no longer capable of driving themselves. At some point, anyone who lives long enough won't be able to drive themselves. Add those with disabilities preventing them from traveling where they want when they want, and the mobility possibilities offered by AVs are staggering.