Acura has become a bit of a forgotten luxury brand. Once the maker of the best-selling luxury sedan, the TL, a changing marketplace, an unpopular redesign and a questionable styling direction resulted in the brand losing much of the luster it acquired during the 1990s and early 2000s. However, the core fundamentals that made it popular in the first place remain: strong value and stronger reliability. These elements alone have maintained owner loyalty, but what does Acura offer potentially new customers to the brand? Let's take a look at several of its offerings to show how Honda's luxury brand is beginning to turn itself around.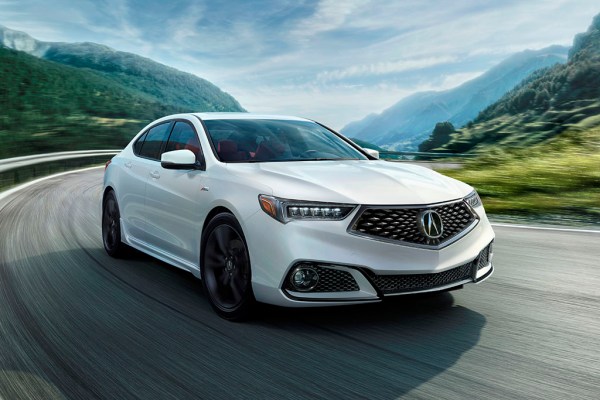 TLX
The TLX is Acura's midsize luxury sedan. For 2018 it was freshened up to feature updated technology, a sportier A-Spec model and a new face highlighted by the brand's new 5-point shieldlike grille. The old metallic "beak" is gone, and the brand is better for it. As before, however, the TLX still stands out with a spacious cabin and a driving experience that's comfortable, refined and quiet. Its standard 2.4-liter 4-cylinder engine underwhelms in the power department, but those seeking superior fuel economy are bound to appreciate its 27 miles per gallon in combined driving. Meanwhile, the available 290-horsepower V6 engine upgrade pairs with Acura's excellent Super-Handling All-Wheel Drive system to provide ample power and impressive handling.
MDX
Acura's best-seller, the MDX 3-row crossover was also updated for 2017 with some new features and the same sort of revised styling on display in the TLX. It's not a massive upgrade, but then the MDX was already on pretty sound footing as one of the most appealing vehicles in the segment. Though not the most overtly luxurious, the MDX offers lots of room, a quiet cabin, strong safety, an easy-to-drive demeanor and excellent value. For 2018, it also adds a few common popular items like second-row captain's chairs and a heated steering wheel. Perhaps most notably, however, the new MDX Sport Hybrid boasts a dynamic gasoline-electric powertrain (derived from the same technology used in the NSX sport car) that achieves an excellent 27 mpg combined while only costing a modest $1,500 more than the standard V6 model.
RDX
Though it hasn't received the same updates as the TLX and MDX, the RDX remains one of Acura's most appealing models. Although there are an ever-increasing number of competitors in the compact luxury crossover segment, the RDX remains one of the most sensible choices. It has one of the biggest cabins in the segment and one of the most generous features lists, yet its price tag is more often than not thousands of dollars cheaper than those of its smaller, lesser-equipped competitors. It also has a trusty V6 engine that offers smooth, abundant power and fuel economy estimates that should more closely resemble real-world mileage than those of the turbocharged 4-cylinder engines of rivals.
NSX
The NSX is the car that showcases everything Acura and parent company Honda are capable of, much like the exotic sports cars sold by other luxury automakers — and just like Acura had in its early days with the original NSX. Today's NSX is a hybrid, with a 3.5-liter turbocharged V6 engine powering the rear wheels and electric motors powering each front wheel. The result is a distinctive all-wheel-drive system that can shunt power around for superior corner-taking abilities, along with an overall output of 573 hp and 476 lb-ft of torque. Acura says it will hit 60 mph in around 3 seconds, while estimated fuel economy is 21 mpg combined. When considered together, both are sensational figures. The car itself has been criticized for not being quite as engaging as competing sports cars, but in total, the NSX is a technological tour de force and an engineering achievement that hopefully shows what we can expect from future Acuras.
Autotrader Says
If you're looking to buy a luxury car because of its superior feature content and build quality, but would happily sacrifice some style and brand cachet for a lower price tag and excellent reliability, then Acura makes a lot of sense. It might not get you as excited as other automotive brands in the short term, but it's also less likely to make you regret your decision down the road.