Car Buying
Ultra High Performance All-Season Tires: Worth the Investment?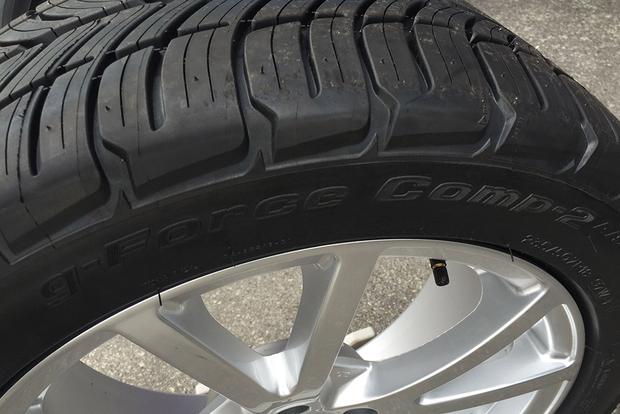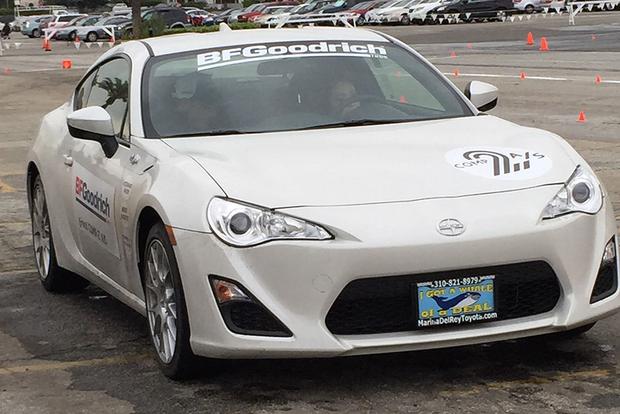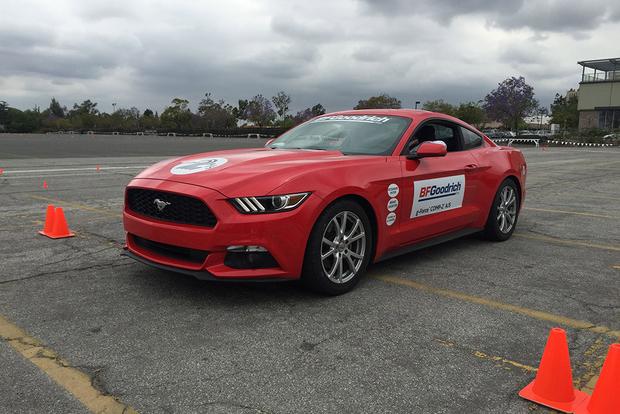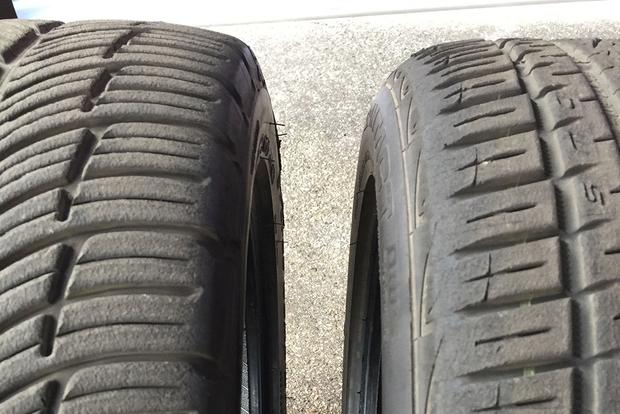 Do you need ultra high performance all-season tires? Quite possibly. Let's look into why they could be a good idea.
Get a Grip
Of the many tire classifications, including studded winter/snow tires and extreme-performance summer tires, ultra high performance all-season is the top category before getting into dedicated summer tires. It represents a wide range of qualities. These tires need to provide grip in dry and wet conditions, tackle at least some light snow, offer a useful steering feel, and provide stability at speed and during cornering and braking. They also must be quiet and hard-wearing. That's a lot to ask. But by using special compounds, smart construction and ingenious tread-pattern designs, tire companies can deliver the goods.
Ultra high performance all-season tires work well for drivers who like to explore their cars' capabilities when the conditions are right, so it's good to have some capabilities worth exploring in the first place, such as a decent amount of power and handling talents to match. There are plenty of cars that offer this, such as the 2015 BMW 328i, 2015 Ford Focus ST, 2015 MINI Cooper JCW and 2015 Volkswagen Golf R.
Then you have to consider location: Drivers who live in areas that have tough winters will have different needs than those who live in drier and warmer parts of the country, as ultra high performance all-season tires aren't built to work well below 40 degrees Celsius.
Comparison Shopping
Because compromises are unavoidable, one brand is going to perform better than another at, say, dry traction but might lose out on road noise or ride quality. The trouble is that we consumers have to take somewhat of a shot in the dark, even though we're handing over a good amount of money for a set of four tires. We can do online research, read reviews and see what forum members say, but we can't feel the actual physical effect until the tires are on our own cars.
As a quick sidenote, my wife and I have leased a couple of Toyota Camry sedans from the same generation. The first had Bridgestone tires, while the second had Michelins (just passenger-car all-season tires). My wife is not a car person at all, but she saw a difference between the two and had a preference. We both agreed that the Michelin set felt more composed.
Between the Cones
To launch its newest product, BFGoodrich invited Autotrader to drive identical cars with different tires: the BFGoodrich g-Force COMP-2 A/S and Continental ExtremeContact DWS, which is the tire that BFGoodrich considers to be one of the best rivals. On the dry course, they tested two V6-powered 2015 Ford Mustangs, and on the wet course, they tested a couple of 2015 Scion FR-S models.
Each course involved a hard braking point, a slalom and a corner that gets tighter. It sounds like fun, and it was. But there's a serious side. Sudden braking is obvious, but going through the slalom is a useful indication of how a car (and its tires) will behave when an emergency lane change is necessary. We've all driven around an unknown corner and then had to turn the steering wheel more and more while worrying about how much grip we have before things go horribly wrong.
Taking to the wet track, both tires did a great job of expelling water and getting in touch with the tarmac in the FR-S. The BFG tire was able to brake over a shorter distance, though, and when weaving through the slalom, it allowed for less sawing away at the steering wheel when trying to correct turns.
On the dry track, the heavier and more powerful Mustang didn't change the overall picture. The BFG still stopped about half a car length shorter, and grip felt stronger when transitioning from one direction to another. After a day of mistreatment by tire dealers and reviewers, we could compare the two tires side by side to see how much they had worn. In the photo, the BFG tire is on the left.
Round Trip
It often seems that rubber tends to get overlooked when there are far more eye-catching aspects to a car, but buying good-quality ultra high performance all-season tires can pay dividends, both in terms of driving fun and safety. Just remember that bigger wheels mean bigger tires, which in turn leads to higher prices.
Two more things to keep in mind: Please check your tires regularly. Those tire-pressure monitoring systems should be seen as a final warning rather than a gentle reminder. Check the condition of the whole tire (make sure there are no cracks in the walls or screws in the tread), and make sure they're inflated to the correct pressure.
Even if you're not thrashing around a track, tires will need replacing at some point. Check out the National Highway Traffic Safety Administration's website for recommendations on when to replace your tires.