Car News
2017 Ford GT: A Supercar Designed for Super Tech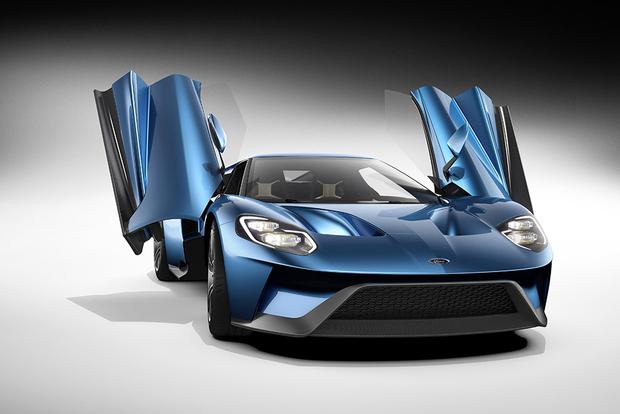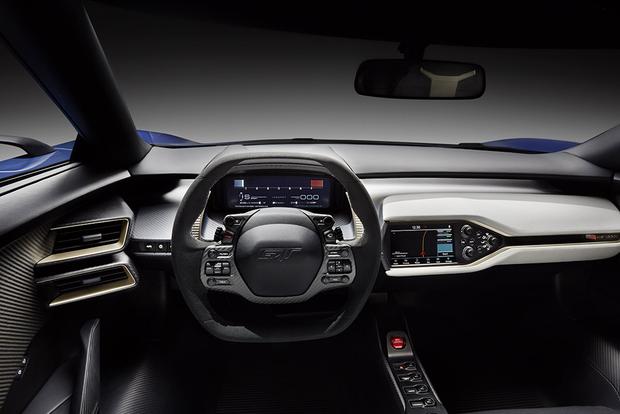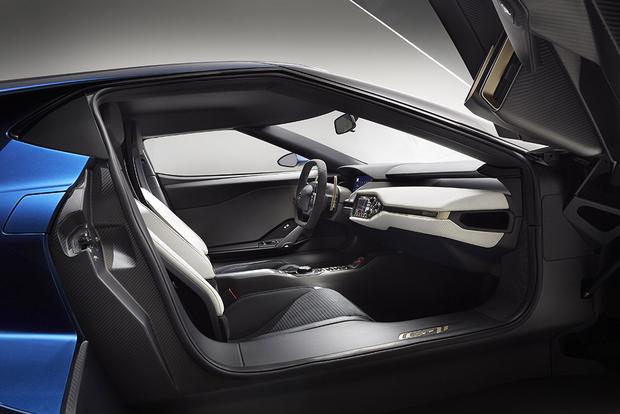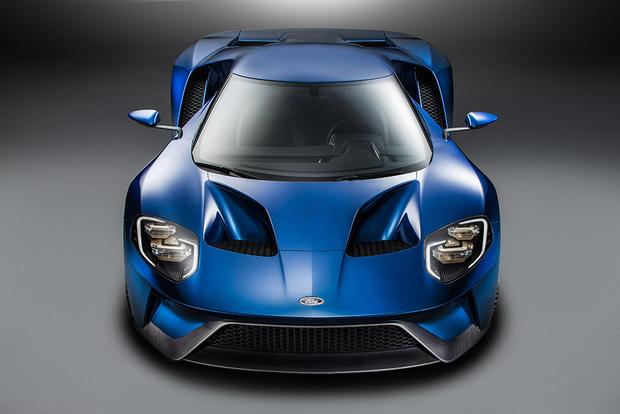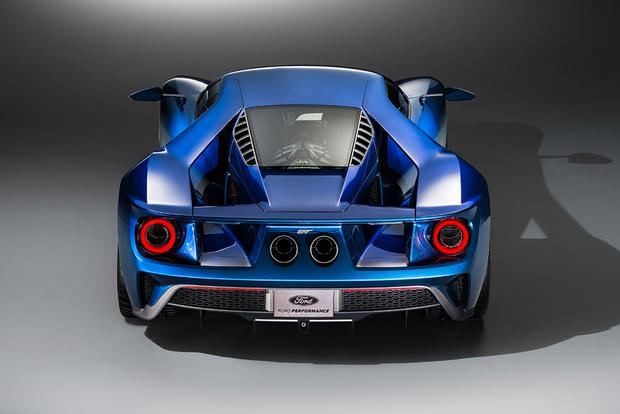 When the mighty 2017 Ford GT hits dealer showrooms late in 2016 at a price that will probably be in excess of $200,000, its extreme performance will be a given. But those fortunate few who are able to buy the new-generation GT -- Ford first made a road-going homage to the 1966 Le Mans-winning GT40 race car from 2005-2006 -- won't just be getting a legitimate, American-made competitor to Lamborghini, Ferrari and McLaren; they'll also own the most technically advanced production vehicle Ford has ever produced.
Nearly every aspect of the 2017 GT has been designed to stretch the limits of engineering feasibility. Its radical design came together in a secret studio known to only a handful of executives, engineers and stylists. The new GT represents the pinnacle of what Ford knows in a variety of disciplines, with all these advances intended to eventually be deployed in the everyday vehicles that most of us regular folks buy.
Aerodynamics
The 2017 Ford GT's radically tapered body and flow-through rear fenders are designed to direct airflow to the massive rear spoiler, which creates the downforce that helps press the GT to the road at high speed. That taper left a cockpit able to fit just a driver and one passenger in seats bolted rigidly to the floor. To fit drivers of different sizes, the pedals and steering wheel adjust.
The rear spoiler moves in reaction to speed and other information from the GT's network of 50 interconnected sensors, constantly adjusting its height and angle. The spoiler even automatically turns a blunt face to the air to act as an extra brake when slowing down from high speeds. The curved windshield was not only styled to cheat the wind but to deliver maximum visibility. Ford engineers told us that the ultimate goal was for the 2017 Ford GT to have a world-class combined measure of wind drag and vehicle frontal area.
Engine Performance
Conceptually, the EcoBoost 3.5-liter turbocharged V6 is much like the engine you can buy in Ford's current Explorer or Taurus, employing the same principles to generate maximum power from a comparatively small size. The GT's EcoBoost V6 engine will develop more than 600 horsepower, but Ford promises that it will provide remarkable efficiency.
Light Weight
With ambitious new fuel economy regulations coming soon, it's no secret that every car company is scrambling to reduce the weight of all models. For every 10 percent reduction in weight, Ford says, fuel economy is boosted by about 3 percent.
The 2017 GT is meant to be a rolling demonstration of weight-reduction technology: Its body and structure are an exotic mix of carbon-fiber composites, aluminum and magnesium. Carbon fiber is one of science's strongest materials in relation to its weight, and it makes up the basic structure of the GT's passenger cell, as well as most of its body panels.
Using this mix of lightweight materials, the GT is an eye-opening 700 pounds lighter than Ford's Fusion midsize sedan. It weighs around 2,700 pounds in total.
Computing Power
With its 50 distinct sensors and 25 onboard microprocessors, operating the 2017 GT requires 10 million lines of computer code -- or five times the amount of code used to control an F-22 fighter jet. The GT uses even more software code than the latest Boeing 787 Dreamliner passenger plane. The EcoBoost engine alone is controlled by more than 1 million lines of code.
The new-generation GT provides the driver with a unique drive-mode selector, which combines the actions of nine different adaptive control systems, including transmission shift speed, suspension stiffness and the torque-vectoring system that uses the gears that drive the GT's rear wheels to actively enhance the supercar's cornering ability. The driver can choose from one of four modes -- normal, sport, track and wet -- that mingle the hundreds of adjustment parameters to best suit driving conditions.