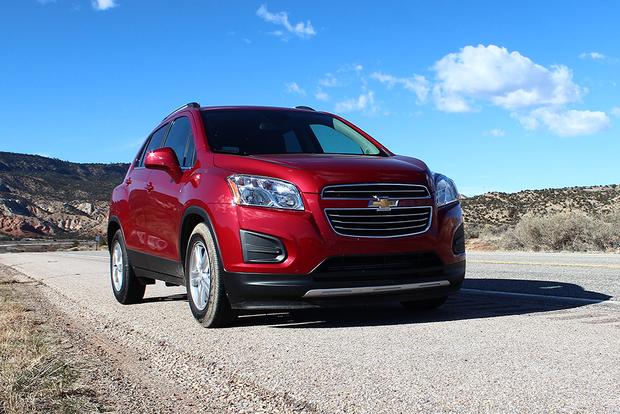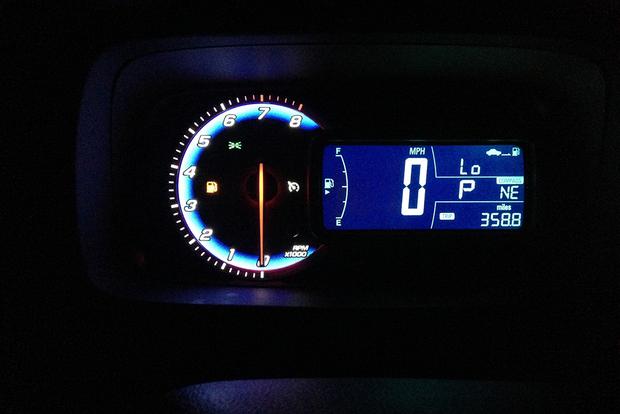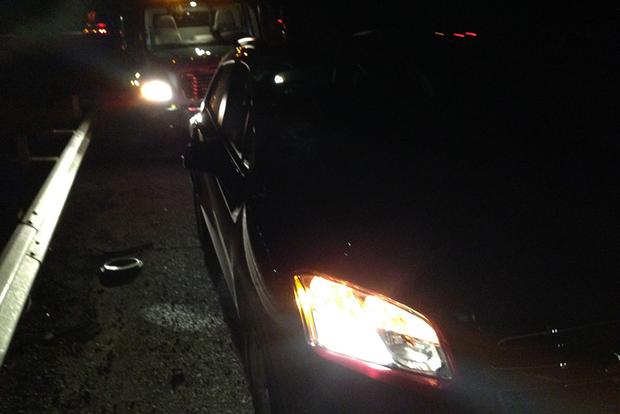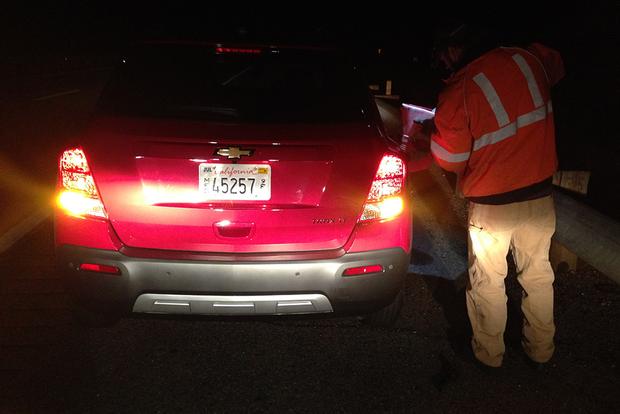 The proposed mission was enticingly simple: Grab the keys to a 2015 Chevrolet Trax LT FWD in Los Angeles, head for the Four Corners states (Arizona, Utah, Colorado and New Mexico), wander around for a few days and let OnStar handle the rest. Of course, I'm talking about General Motors' in-car telematics system, with live operators accessible 24/7 via a handy button on the rearview mirror. According to the mission, I could go anywhere I wanted, but whenever I needed directions, a hotel or, God forbid, roadside assistance, I had to press that little button and let GM be my guide.
"Cool," I said. "Let's do it."
And for the first 6 hours or so, which is roughly how long it takes (with weeknight traffic) to drive from LA to Kingman, Arizona, everything went exactly according to plan.
Running on Empty
A friendly operator found me a Best Western in Kingman halfway into the drive, and the turn-by-turn directions, conveyed magically from the service's headquarters to the Trax's high-resolution touchscreen, were about as straightforward as it gets: Stay on Interstate 40, take Exit 53 (Andy Devine Drive), turn right and can't miss it.
Unless, of course, you run out of gas.
I had never once run out of gas in my life, although I've regularly pushed press cars to the limit to test the accuracy of their low-fuel warnings. In my experience, distance-to-empty estimates tend to be very conservative. Accordingly, when the Trax told me I had 70 miles to empty and 65 miles to the hotel, I figured I had plenty of cushion to make it all the way. I felt the same way at 50 and 45, respectively, thinking that the 5-mile margin was probably more like 20 miles in reality. In any case, it shoud've meant that I had more than enough in reserve.
But then the highway got hilly.
Kingman's actually not that high. At 3,336 feet, it has nothing on Flagstaff, which rises to 6,903 feet just a couple hours east. But with the way I-40 goes along, you have to get up to Kingman's level from Needles, California (495 feet), and that's not going to help your fuel economy. I was mulling that fact over when the Trax's miles-to-empty display switched from 40 miles to just "Lo." That's pretty standard across automakers (Volkswagen, for example, switches to "Please refuel!" below a certain mileage), but it definitely ratcheted the tension up another notch. Now that 5-mile cushion was just a memory, and the Trax was climbing steadily into the mountains. The rational thing to do was to stop at the next gas station and put an end to the madness.
But automotive journalists aren't always rational creatures, which perhaps explains why I confidently pressed on, passing not one but two stations that would have happily filled my tank and sent me on my way. The first station was only a few miles from Kingman, and the second one was within Kingman city limits, just two exits from Andy Devine Drive.
Come on, I was so close. Why stop now?
Why am I suddenly shedding a lot of speed on this hill?
OnStar to the Rescue
The Trax failed gracefully once it ran out of juice, losing power in a linear fashion and giving me plenty of time to realize what was going on and coast over to the breakdown lane. I should mention that it was 3:30 a.m.; I had a late start out of LA. So there I was, stranded on the side of I-40 in the middle of the night, with my flashers on and 18-wheelers roaring by close enough to shake the car.
This wasn't a game. I genuinely needed help.
So I pressed the OnStar button (it occurs to me now that the telematics system comes with a separate SOS button, which I didn't use), and once the operator figured out where I was (just south of Clacks Canyon Road, according to the sign I could see up ahead), he sent a tow truck right away. I thought it might take an hour, but remarkably, the truck showed up within 20 minutes. I even got a text message from Chevrolet Roadside Alert with the towing company's phone number so that I could check on the truck's status. Once the tow truck pulled in behind me, the driver dumped a couple gallons of gas into the tank, and I was free to go. Easy as that.
Not bad for 3:30 in the morning.
Did I Really Need OnStar?
If you read consumer reviews of GM's telematics system, you'll see some complaints that smartphones have made the service obsolete in some respects. I can see that perspective. But think about it: What if I had run out of gas somewhere in the desert where there wasn't cell service? As I understand it, OnStar's satellite connection can hook you up with an operator practically anywhere, so that's one advantage. Another is that emergency assistance is part of the package, whereas you'll need a separate service such as AAA if you're going it alone. As it happened, I had cell service and I'm an active AAA member, so I would've been fine. But I think there's significant value in knowing that OnStar has your back no matter what.
Up Next: Monument Valley, Arizona, and Durango, Colorado.
Editor's Note: The complexity of OnStar needs a little explaining here. While OnStar does use a satellite for location-based services (like theft recovery or knowing where to send a tow truck), data and voice services are transmitted via a cellular network. The reason OnStar is able to make a connection when a typical cell phone can't is because they can use a larger antenna mounted outside the car. A car battery is also a stronger power source versus a small mobile phone battery. This means it is possible to venture into areas with little or no OnStar service, it also means you may be able to get an OnStar signal even when your hand-held phone is out of range.