Audi Pre Sense from German automaker Audi is a collection of safety technologies designed to keep occupants safe in a variety of situations. Both Audi and Volvo, are striving to build cars in which nobody will be killed. Audi Pre Sense 360 is one of the more comprehensive collections of technologies designed to prevent a collision from occurring, and to protect the people inside should a crash prove unavoidable.
The names of the various technologies are usually self-explanatory. With Audi, "Pre" suggests that it takes action before a collision happens. "Sense" implies that the systems are using sensors or related technologies to determine what might happen. And "360" indicates that it works all around the vehicle, front, side, and rear.
Indeed, Pre Sense 360 includes Audi Pre Sense Basic, Audi Pre Sense Front, Audi Pre Sense Rear, and Audi Pre Sense Side. But what do these technologies do?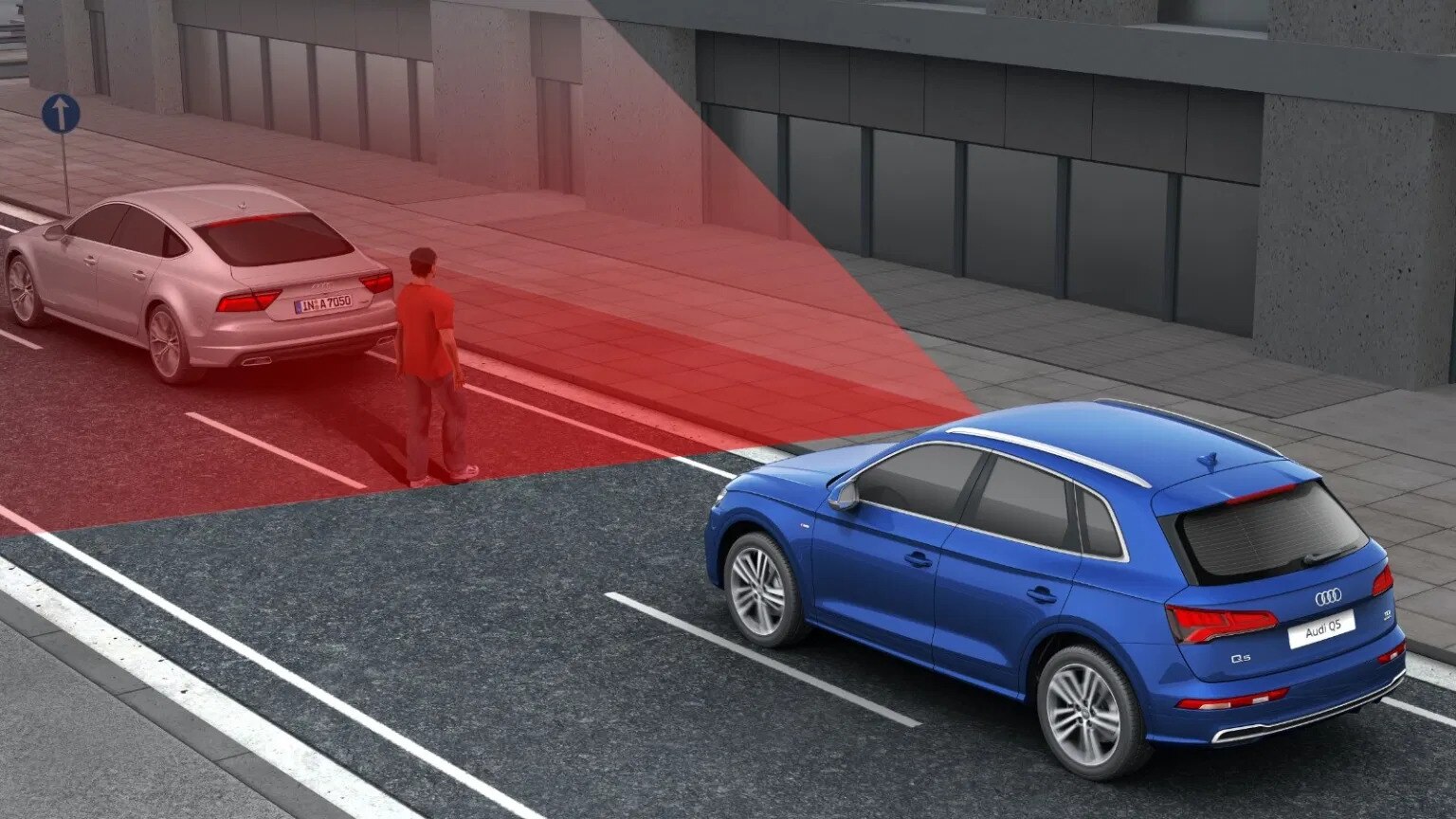 Pre Sense Basic and Pre Sense Front
Both Audi Pre Sense Basic and Pre Sense Front identify and protect against potential front collisions.
As its name suggests, Pre Sense Basic is exactly that: basic. It reacts to sudden hard braking or input from the stability control system, assumes that a collision may occur, and prepares the cabin for impact. It tightens up the seat belts, automatically closes the side windows and the sunroof, activates hazard flashers, and, depending on the model, may position the seats for best protection against collision forces.
Pre Sense Front takes this a step further. It incorporates Audi Pre Sense Basic, adding a forward-collision warning system with automatic emergency braking. Depending on the year and model of Audi, it may work only at lower speeds, in which case it is called Audi Pre Sense City. Additional variances between models include the use of either a camera or radar to identify threats, and some include pedestrian and cyclist detection while others don't.
All versions of the technology try to determine if a collision is about to occur, and in that situation warn the driver visually and acoustically while also preparing the braking system for maximum braking power or automatic activation.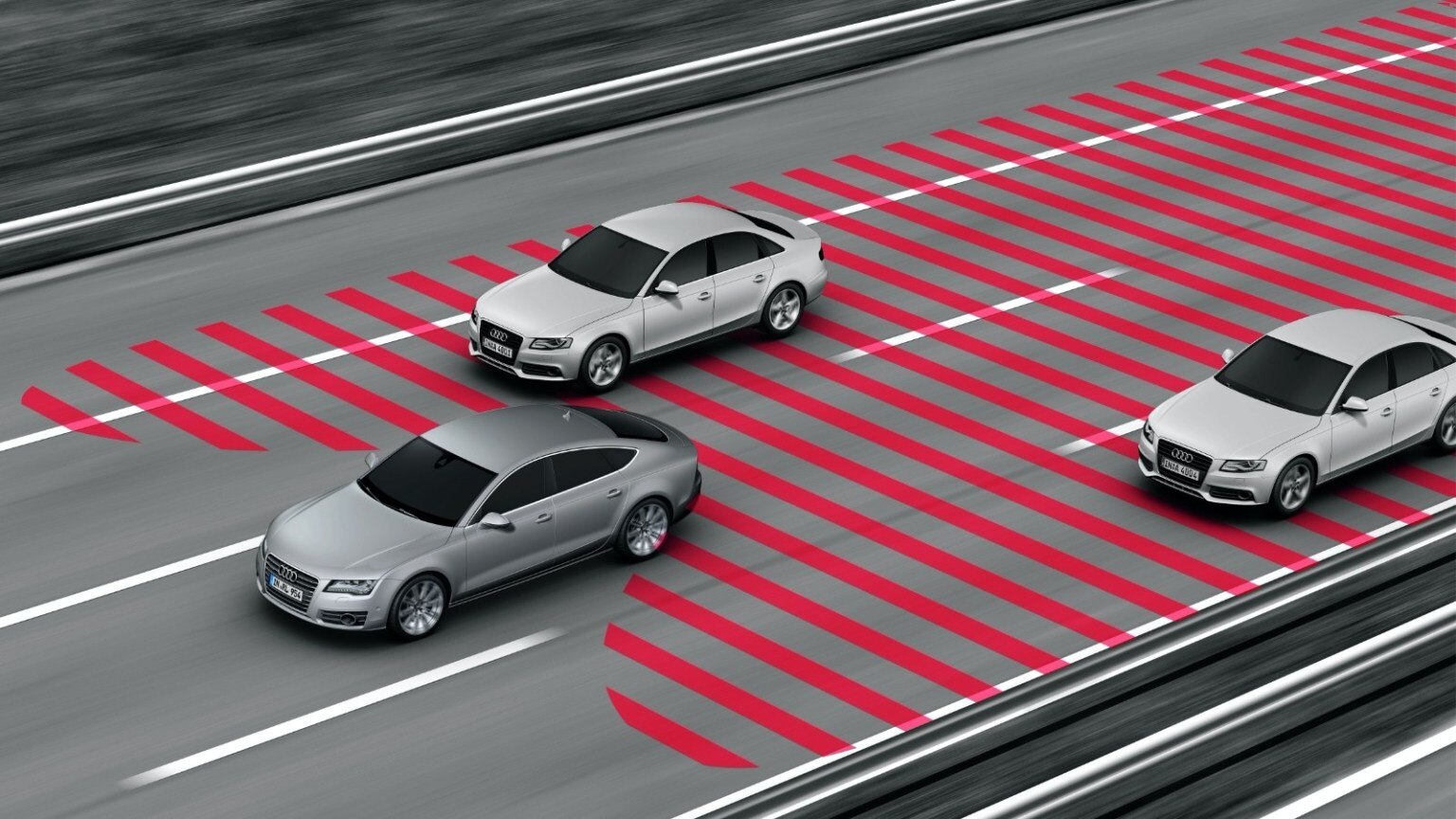 Pre Sense Rear and Pre Sense Side
More recently, Audi Pre Sense Rear and Audi Pre Sense Side debuted, giving the automaker key pieces to the Pre Sense 360 puzzle.
Pre Sense Rear works similarly to Audi Pre Sense Front, but for possible rear-impact collisions. One difference is a rear-end collision alert function that rapidly flashes the hazard lights prior to impact. Also, Audi Pre Sense Rear exclusively uses radar to identify potential threats.
Detecting collision threats approaching the vehicle from the side, Pre Sense Side activates all Pre Sense Basic functions. In some models equipped with an active suspension, if the impact is to occur at 15 mph or more, the suspension will raise the side of the car under threat by 3.1 inches and in half a second. This action allows a more robust portion of the car's structure to take the brunt of the collision force. Audi says this can reduce cabin deformation and injury forces on occupants by as much as 50%.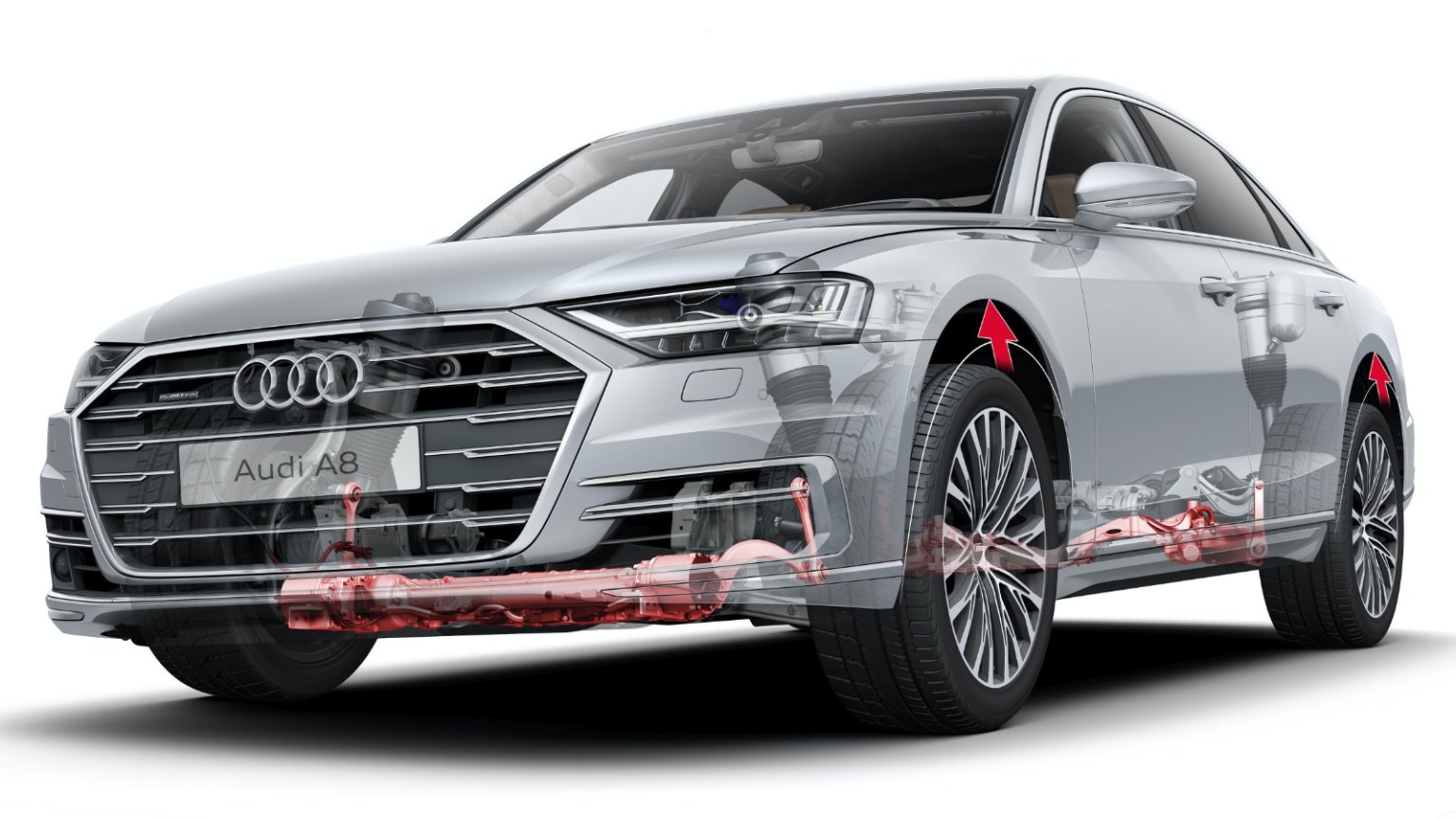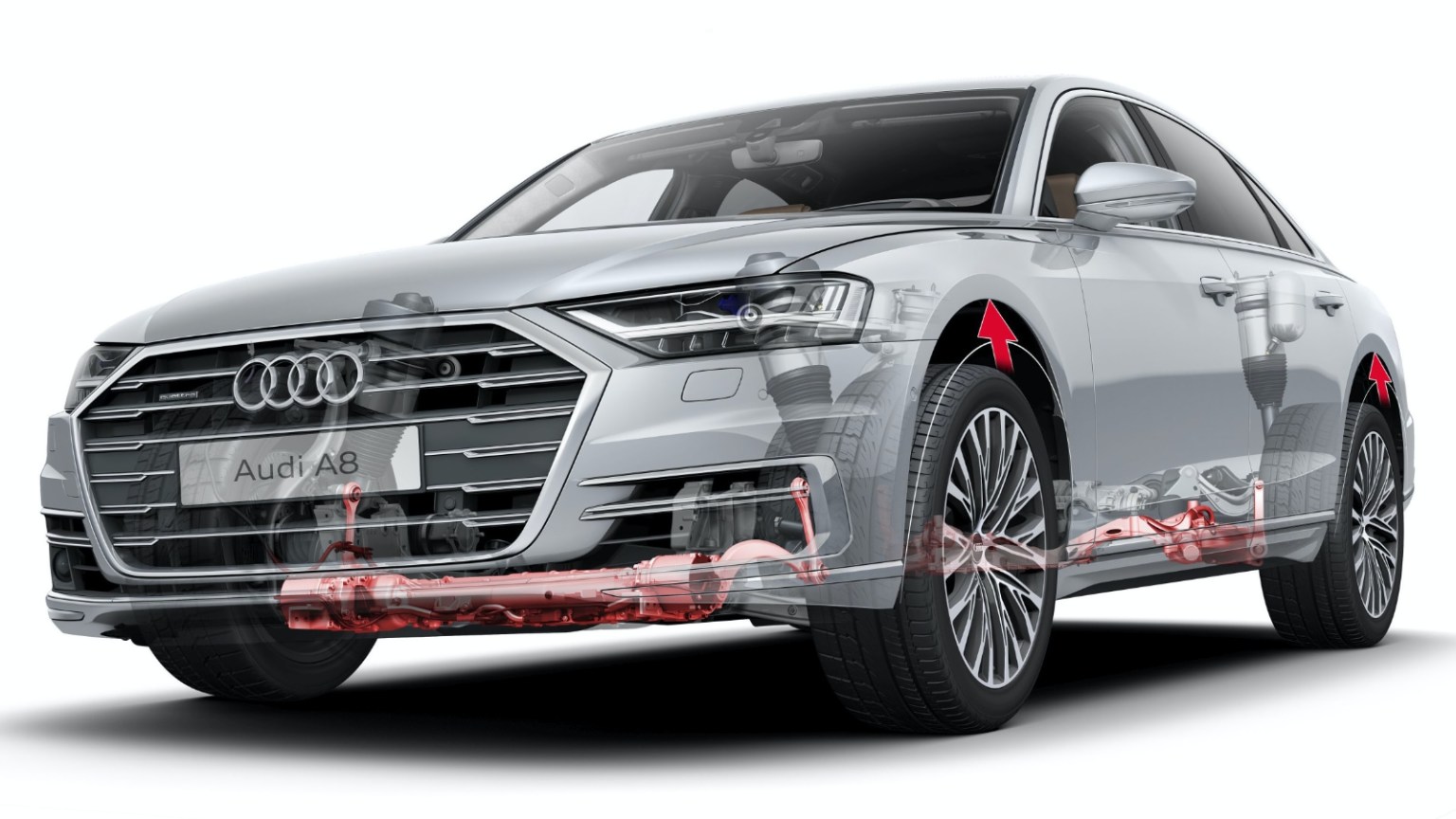 Identifies Threats Coming from Every Direction
Collectively, all four of these systems are grouped together as Audi Pre Sense 360, working together to identify threats coming from every direction and to take action to avoid a collision or best prepare the car and its occupants for impact. This represents a clear and solid step in the right direction toward reducing injuries and fatalities. The more cars we have on the road with similar systems, the more likely it is that lives will be saved. Find an Audi for sale