Visibility improvements are among the most important automotive safety innovations of the past decade. From reversing cameras (now required on all new vehicles sold in the U.S.) to blind-spot monitoring systems, it's easier than ever to see out from the driver's seat of most modern cars.
Still, even if you're in a Mazda MX-5 Miata with the top dropped, you might need help with visibility. When you're boxed in by a couple of big SUVs, you simply can't see what's coming down the shopping plaza aisle as you reverse from a parking space.
Many approaching drivers, cyclists, and pedestrians have apparently never been in this same situation. If you reverse, even slowly, you'll get honking horns, rude gestures, and indignant glares. How dare you attempt to exit your space when others are coming! Can't you see where you're driving?
This is when a cross-traffic alert system comes in handy.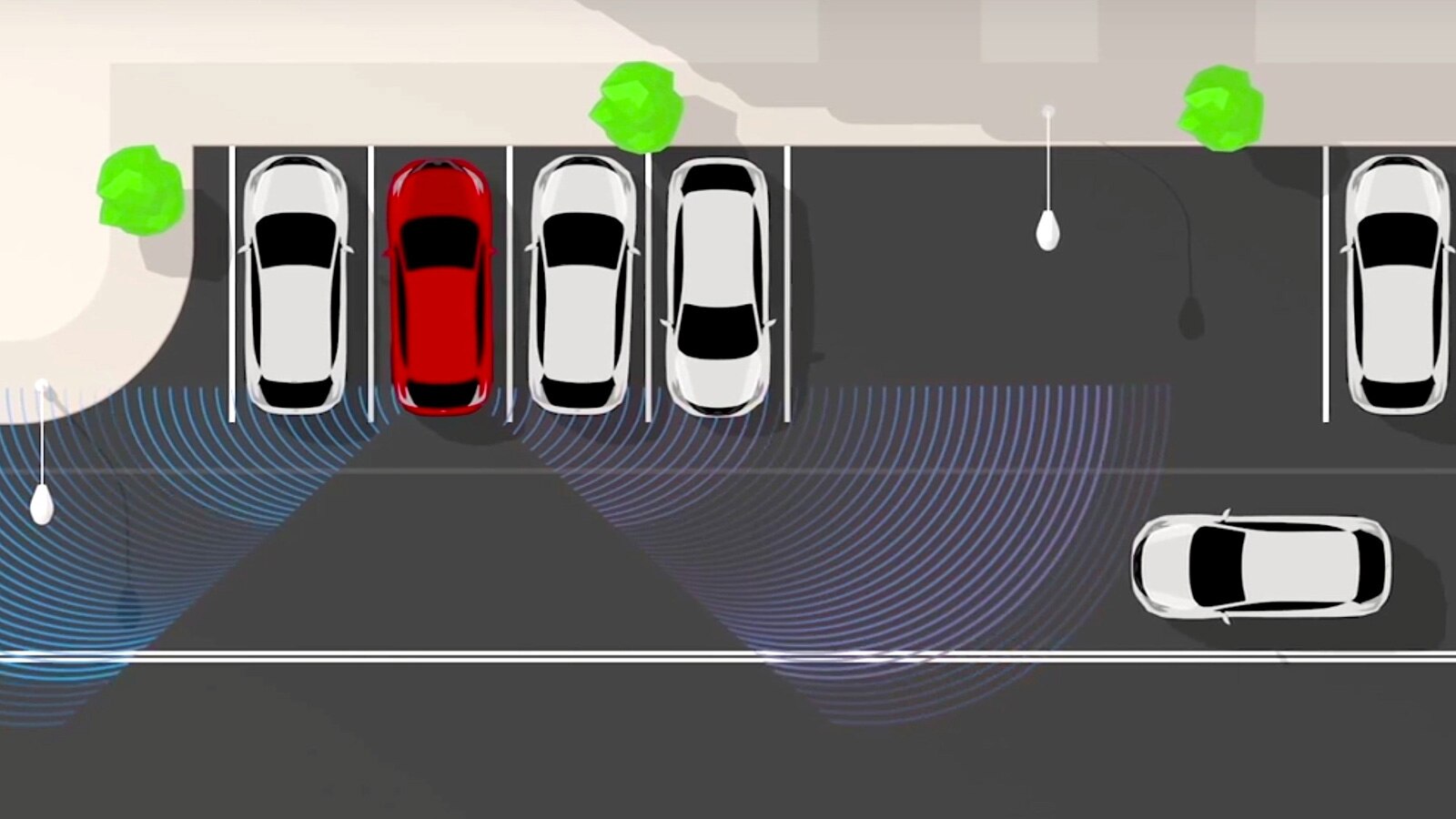 What is a cross-traffic alert system?
Typically, but not always, cross-traffic alert systems use radar units located at the corners of the vehicle. These radar units detect approaching vehicles, cyclists, and pedestrians, providing the driver with an audible alert when they detect one or more of them approaching from the sides. Often, a visual alert will also show an arrow on the reversing camera display. It indicates the direction from which the detected object is approaching.
Commonly, a vehicle with a blind spot monitoring system will include rear cross-traffic alert. This is not always true. Sometimes, the cross-traffic alert feature is an extra-cost option.
The technology's effectiveness depends on several factors. For example, when reversing onto a busy street where vehicles are traveling at higher speeds, it may not prove as trustworthy as when you're reversing from a space in a mall parking lot, where your fellow motorists should be driving at a much slower rate of speed. In the first scenario, you have far less time to react to a situation. In the second scenario, you do.
As is true of most driver assistance systems, rear cross-traffic alert is an aid, not a replacement for a driver with sound judgment who is paying attention. In a 2015 study, the American Automobile Association (AAA) found that rear cross-traffic systems frequently fail to detect other vehicles, motorcyclists, bicyclists, and pedestrians.
So yeah, you still need to look where you're going.
Front cross-traffic alert increasingly common
Increasingly, car companies offer front cross-traffic alert systems in their vehicles. These can use radar and cameras to help a driver to safely exit blind driveways or alleys, and to avoid collisions with cross-traffic at intersections. Some can even prevent you from turning across traffic when it is unsafe to do so.
In 1914, the U.S. issued the first patent for an automobile rearview mirror to reduce blind spots. Today, 105 years later, all cars have three rearview mirrors and a reversing camera to help improve a driver's situational awareness.
Given the accelerated pace at which visibility-improving technology is debuting on modern cars, including features like the rear camera mirror, which delivers an unobstructed, 180-degree, high-resolution view of what's behind a vehicle, we won't be waiting another century before maximum visibility is standard equipment.