Toyota is committed to making important advanced driving assistance systems (ADAS) either standard or optional across its lineup. The goal? "Zero casualties from traffic accidents," according to a company statement.
Toyota Safety Sense 2.0 is an updated and expanded version of the original system which debuted on the 2019 Corolla Hatchback.
The second generation now features road sign assist, lane centering assist and daylight cyclist detection, just to name a few.
Toyota is leading the way in offering advanced driver safety features on entry-level vehicles.
Furthermore, Toyota is enhancing and refining these technologies as it redesigns vehicles. Toyota Safety Sense 2.0 (TSS 2.0), a second-generation improvement of the company's Toyota Safety Sense suite of ADAS, first appeared in North America as standard equipment on the redesigned 2019 Corolla Hatchback, followed by the all-new Toyota RAV4, 2020 Corolla sedan, and 2020 Highlander.
What Is Included In Toyota Safety Sense 2.0
Building on existing technologies, TSS 2.0 includes the following ADAS systems:
Adaptive Cruise Control with Stop-and-Go – Toyota says it is linked to turn signal use, and features enhanced cut-in and distance control for smoother, more natural operation
Forward Collision Warning – System includes pedestrian and cyclist detection during the day, and pedestrian detection at night
Automatic Emergency Braking – Automatically applies the brakes to avoid an impact or reduce vehicle speed prior to impact
Lane Departure Warning – Issues audible and visual warnings that the vehicle is unintentionally departing the intended lane of travel
Lane Keeping Assist – Toyota calls this Steering Assist, and it nudges the vehicle back into the intended lane of travel if it detects a lane departure
Lane Centering Assist – Toyota calls this Lane Tracing Assist, and it helps to center the vehicle within the intended lane of travel when the adaptive cruise control is active
Automatic High Beam Headlights – Automatically activates the high-beam headlights when it is safe and appropriate to use them
Road Sign Recognition – Reads speed limit, stop, yield, and do not enter signs in order to assist the driver
Several of these functions are new, which is why Toyota calls TSS 2.0 a next-generation ADAS technology. The new features include:
Daytime bicyclist detection
Nighttime pedestrian detection
Road edge detection as part of the lane departure warning and lane-keeping assist system
Lane centering assist
Road sign recognition
Taken together, the components of TSS 2.0 represent one of the more comprehensive ADAS suites available as standard equipment on any vehicle, let alone mainstream and affordable models like those from Toyota.
How Does Toyota Safety Sense 2.0 Work?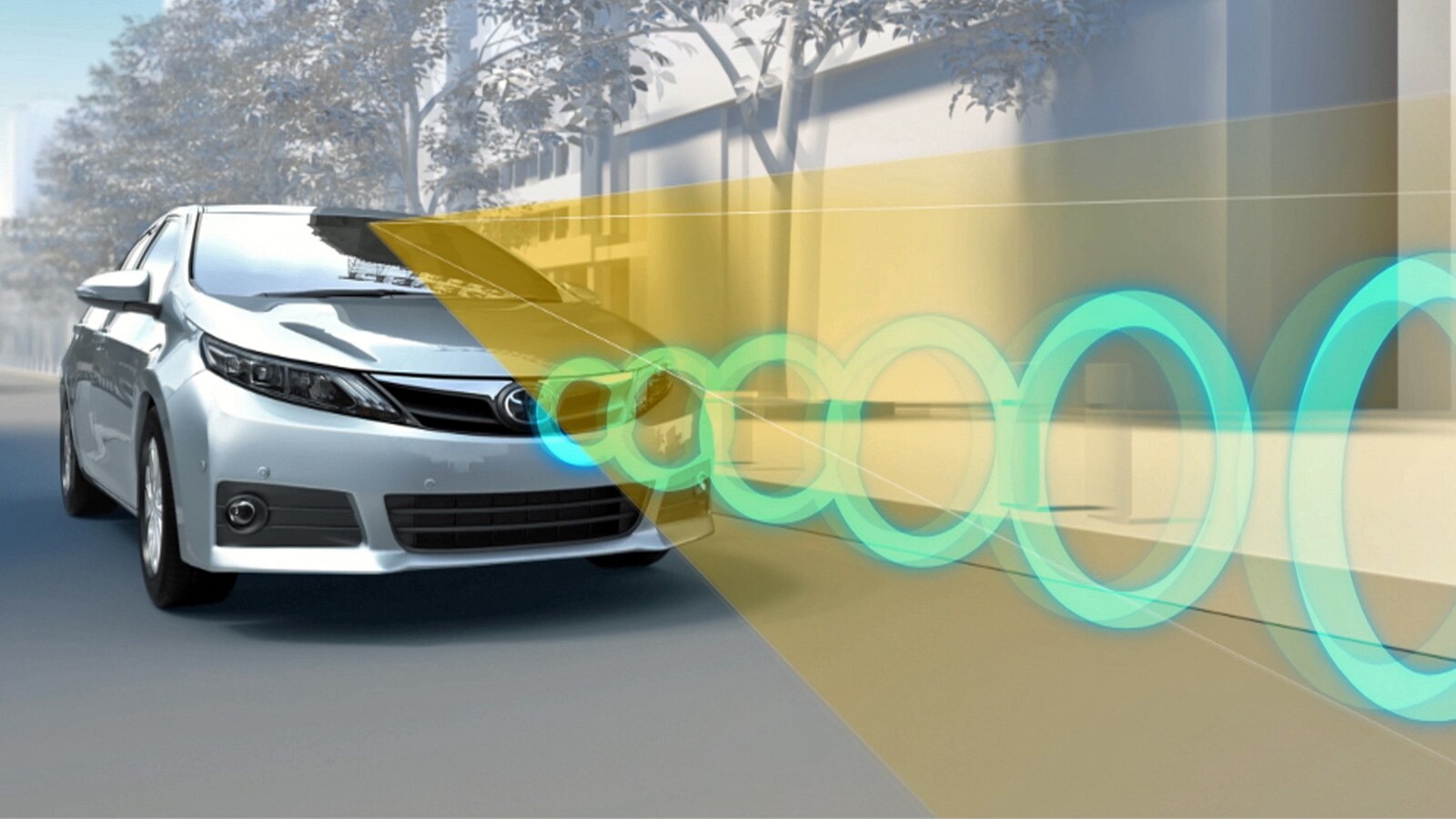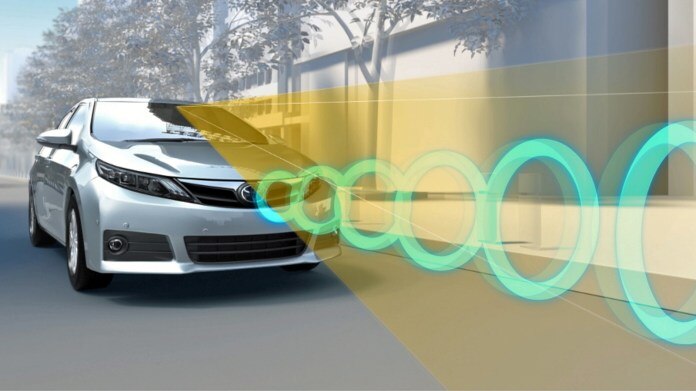 Toyota uses both a camera and radar to power TSS 2.0 systems, which we sampled using a redesigned Toyota RAV4. Like other suites of ADAS technologies from other car companies, TSS 2.0 is designed to assist but not replace a driver. And, like ADAS from other car companies, TSS 2.0 demonstrates many of the typical faults of these systems.
Human vs Artificial "Thinking"
For example, sometimes the automatic braking engages at inappropriate or inopportune times, or it doesn't brake early enough, or it brakes too aggressively.
Similarly, acceleration response following a speed reduction or braking event is slow, allowing too large a gap to grow in front of the RAV4 and frustrating drivers following the Toyota. It would be nice if the system attempted to match the acceleration pace of traffic ahead, up to the adaptive cruise control's pre-set speed.
One thing we don't like – until a vehicle is completely out of TSS 2.0's detection range, the vehicle slows and slows and slows even when it isn't necessary. This commonly happens when the vehicle ahead drifts onto the shoulder to turn right off of highways, or when people coast slowly into exit ramp lanes on freeways. This can also frustrate drivers behind the RAV4. The driver can press on the accelerator to override the system, and then release the accelerator to let the system continue in adaptive mode.
This is just one of those examples that shows the difference between an automated system and a human. The human can see what's happening and predict, or surmise, that the car ahead is turning off and is no longer a concern. Therefore, the human driver will maintain speed or accelerate. An automated system can only react to what is there or what is not there – not what it "thinks" another driver will "most likely" do.
In heavy traffic, the adaptive cruise control can bring the RAV4 to a complete stop, and as long as the vehicle ahead moves within a few seconds it automatically continues the journey. Remain stopped for more than a few seconds, and the driver must push the cruise control's 'resume' button or push on the accelerator to re-activate the system.
The system works well but this isn't a self-driving program. Think of it as a safety shield with you ALWAYS in control of (and responsible for) the car and it will serve you well.
TSS Calibration
Toyota has calibrated TSS 2.0 so that it doesn't aggressively apply the brakes if a car cuts into the gap ahead, allowing vehicles to merge onto highways and to pass through that gap to make last-minute exits from the highway. At the same time, however, if the Toyota vehicle is accelerating and a slower vehicle merges into the space ahead, it doesn't recognize the vehicle until it is fully in the lane – and then the RAV4 will suddenly brake. It's almost like the opposite of the problem mentioned above.
Toyota's lane-keeping assist system works. Sometimes the steering assistance is abrupt. But it's effective. The lane centering assist is less impressive, allowing more lane drift than expected, especially when following traffic ahead. Unlike with similar technology from competing car companies, you cannot let go of the steering wheel for more than a few seconds before you receive a warning to put your hands back on the steering wheel.
High Beams
The automatic high-beams work well but it's kind of a two-step process. Push the automatic high-beam button on the lower part of the dashboard, and a message appears within the instrumentation. It says you must first activate the high-beam headlights by pushing the left steering column stalk (turn signal stalk) forward. Then, in Auto mode, the high beams will automatically activate when conditions are appropriate.
The Bottom Line
Toyota deserves commendation for making TSS 2.0 standard on its new and redesigned models, especially at price points just over $20,000. However, it is important to pay attention while using this technology. It is not designed to anticipate or understand all driving situations, and the driver must remain ready to take control at all times. In the end, the system will prevent accidents and save lives. Find a Toyota for sale