You're not alone in thinking that your smartphone is close to outsmarting you. One of the best roles your phone can take on is as your personal assistant and entertainment device in your car, thanks to the widespread adoption of Apple CarPlay.
Nearly every new car – and even those that date back a few years – comes CarPlay-compatible. Apple tech users can quickly pair their phone to their vehicle for advanced, ultra-user-friendly functions displayed through the dashboard.
CarPlay can seem a bit overwhelming at first. There's so much that it can do. But there's a lot it intentionally won't do to keep your driving experience as safe as possible.
If you're looking to learn about CarPlay – or to get more out of your current connection – our best tips and tricks below will tell you everything you need to know.
What is Apple CarPlay?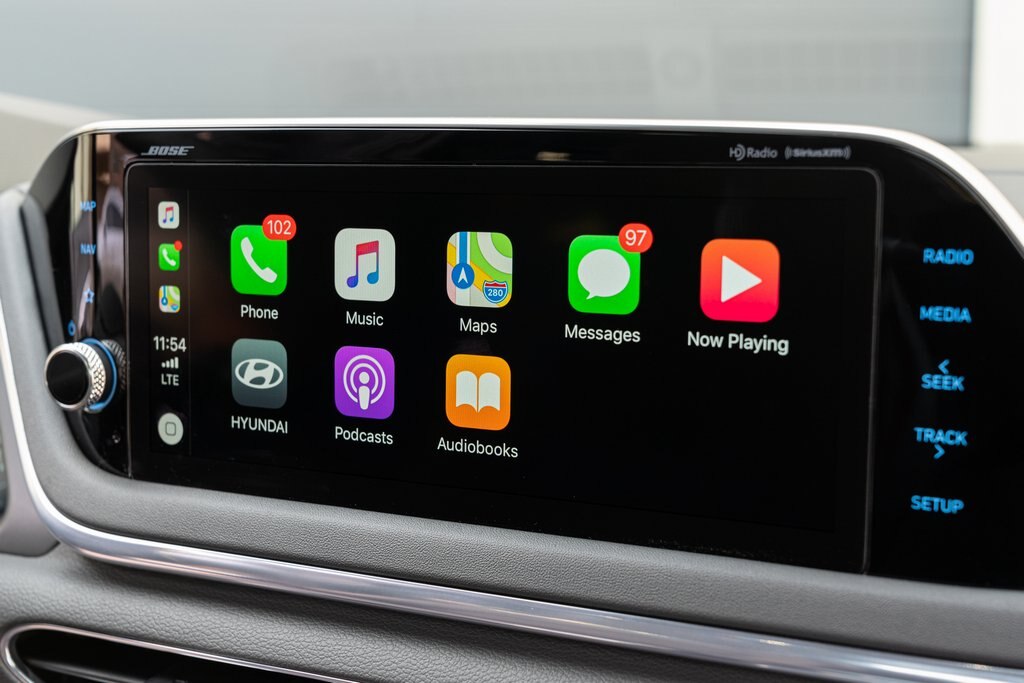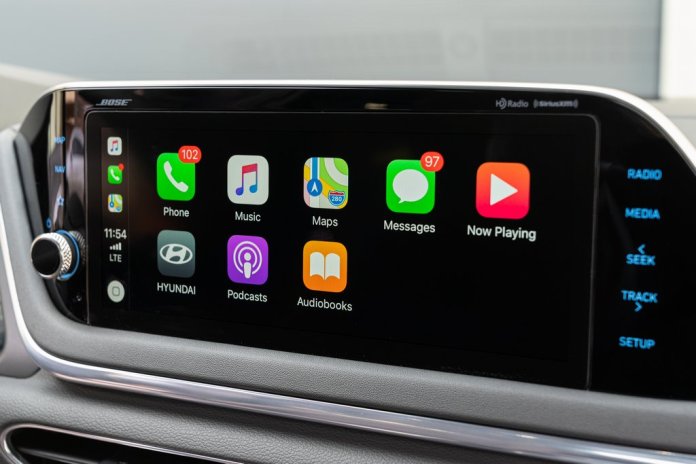 Apple CarPlay is a system that partially mirrors what you see on your iPhone and displays it through the screen built into your car's dashboard. Handy right? Nearly every new car, truck, and SUV comes compatible with CarPlay, though some automakers still make the tech an extra-cost option.
You will also find CarPlay on many used cars since the feature has been around for a few years — amazingly, the Ferrari FF was the first car to offer the tech all the way back in late 2014. Some cars without touchscreens require drivers to use voice commands or a factory control knob (typically located on the center console) to access CarPlay functions. However, the majority will let you tap on the screen just as you would your phone.
Additionally, many aftermarket touchscreens also offer CarPlay compatibility for drivers looking to upgrade an older ride.
What CarPlay is not is an exact projection of what's on your phone's screen. Not many iOS – that's Apple's mobile operating system – applications are suitable for use while moving. But Apple has modified those that are suitable for easier and safer use at driving speeds.
How to Install Apple CarPlay
iPhone Users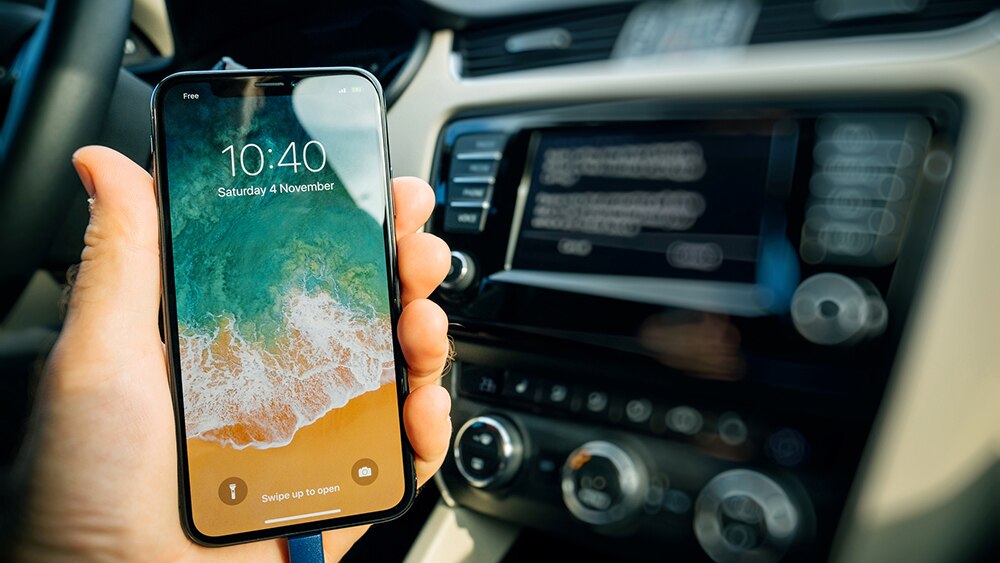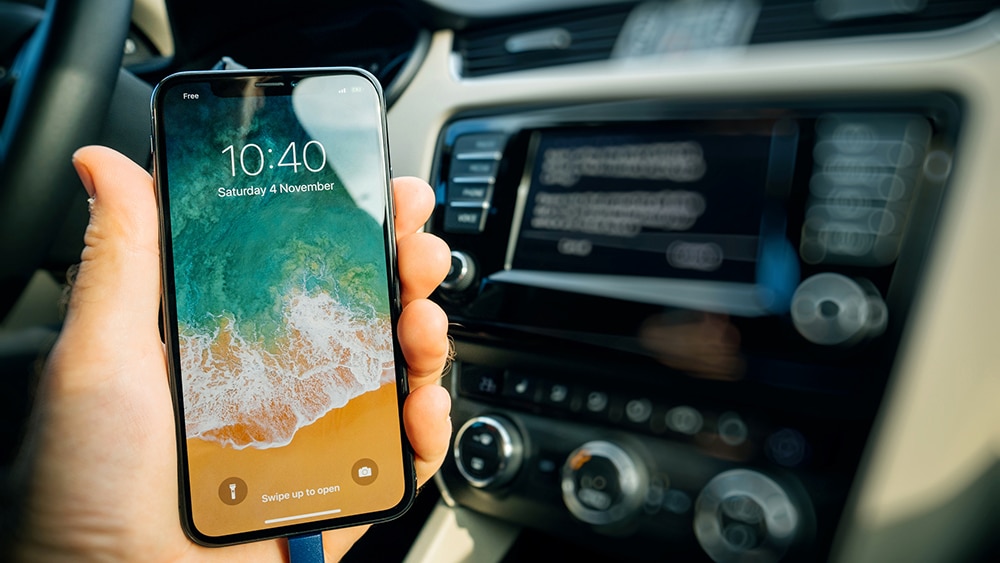 Since the iPhone 5, every Apple phone is CarPlay-ready, though you'll want to make sure you're running the latest iOS.
Get your phone updated. To do so, connect to Wi-Fi at home and visit Software Update (in Settings). If your phone is running an older operating system, you'll see a message prompting you to download the latest update. This can take up to an hour using a slower connection, and it will require your phone to restart at least once.
Go near the car. Once you're sure your phone is updated, it's time to head out to your car to determine whether it includes wireless CarPlay. Initially, CarPlay required users to plug their iPhones into a USB input using a standard charging cable. However, many newer cars now offer wireless CarPlay.
Plug-in if needed. For a wired system, use a standard iPhone charging cable and plug it in – though you may need to consult your owner's manual as cars with multiple USB inputs may only have one or two that actually connect to the screen. The other USB inputs are for charging devices only.
Confirm and connect. For plug users, once you connect the cord, your phone display should prompt you to confirm that you want to use CarPlay. Be sure to confirm this and then allow the system access to the phone. CarPlay will probably pop up on your car's infotainment screen at this point. If not, there will be a CarPlay button somewhere in the system's menus. This varies by automaker, so be sure to consult your owner's manual or contact your dealer if you cannot easily find it.
TRICK: Not all of your car's USB ports will talk directly to the infotainment screen, as some are only for device charging. There's usually an icon near the port that indicates it will talk to the infotainment screen, though trying various outlets or consulting your owner's manual can be helpful in a pinch.
Pair. For wireless users, if you determine that your car has wireless CarPlay, pair your phone to the system using a Bluetooth connection, and you can leave the device in your pocket, purse, or even on the charging pad. Once paired, wireless CarPlay will offer you the same prompts discussed above.
TIP: A major upside to wired CarPlay is that the system also charges your phone, though charging pads fitted to many newer cars do this as well.
Apple Car Play Features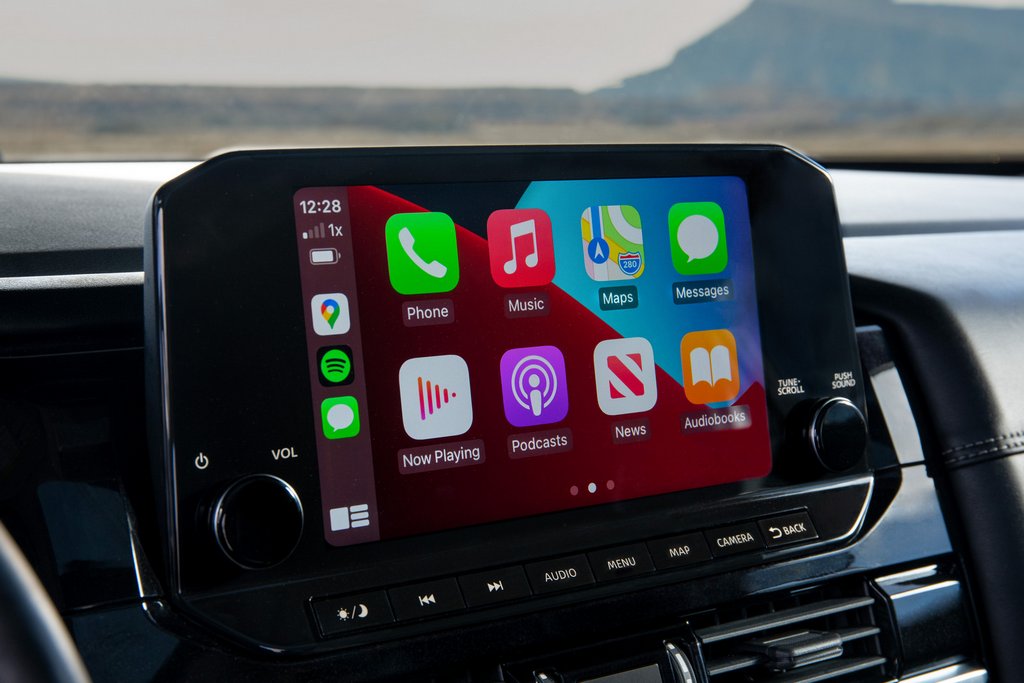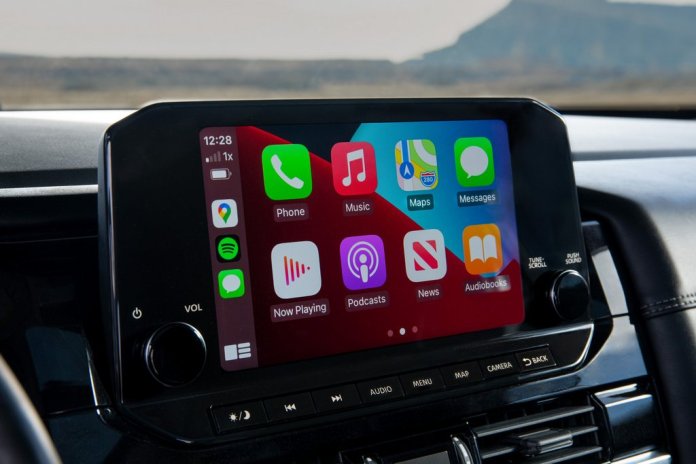 There's so much that CarPlay can do. Once you have it up on the screen, you'll see some familiar icons, plus a button at the bottom left. Tap the button at the bottom left to either pull up the dashboard screen – three panes with different bits of information – or the home screen that shows numerous application icons. Swiping to the left or right will reveal more icons.
Depending on what apps you have installed on your phone, your CarPlay display may look different than those you see online. The basics are all there, though: messaging, phone, maps, and more. Tapping any icon pulls up a CarPlay version of that app, which will offer similar functionality to what you see on your phone.
TRICK: To go back to the car's native infotainment system – for instance, changing radio stations or accessing the vehicle's settings – there is usually an app icon with the automaker's brand on it.
Take Full Advantage of Siri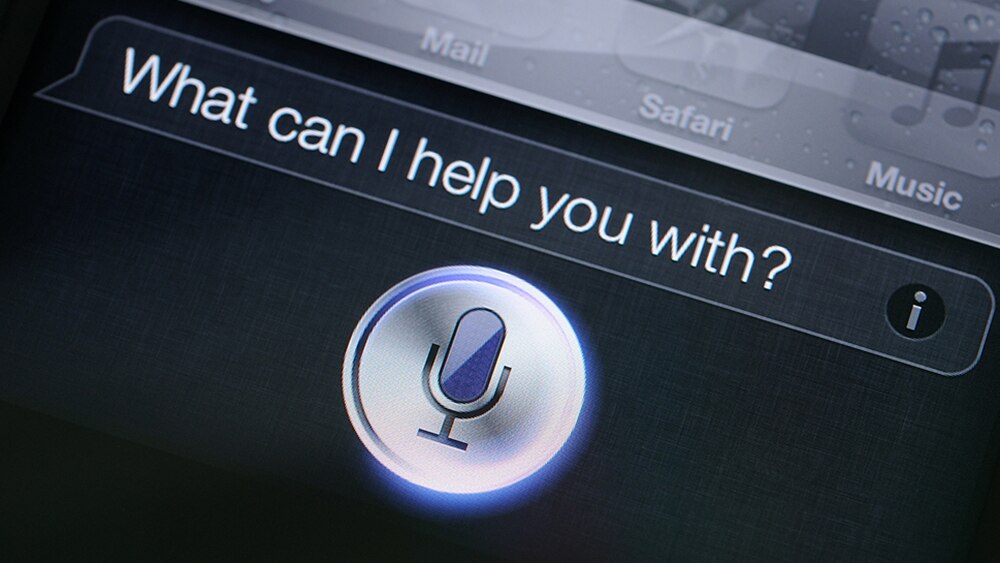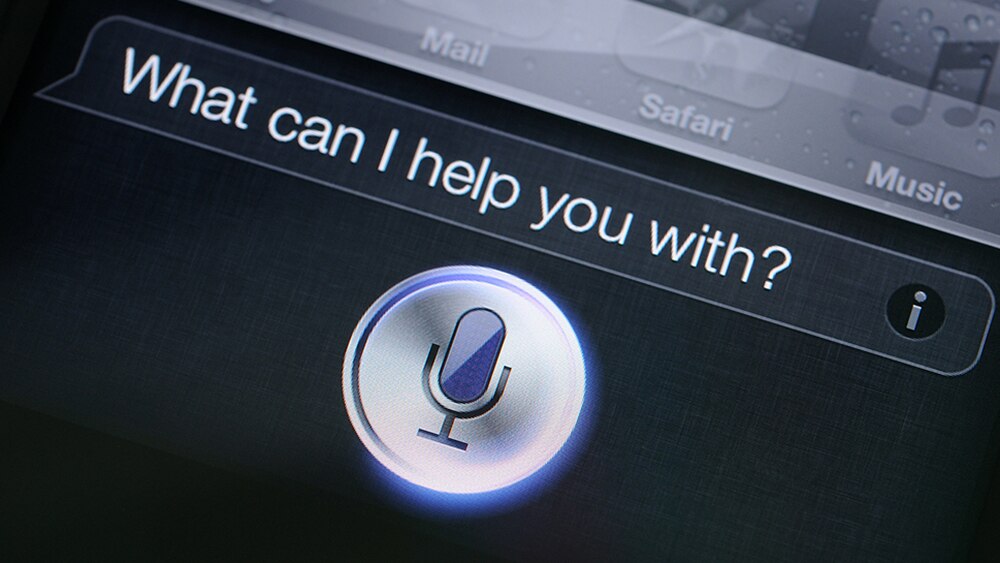 You've probably had a conversation or two with Siri, the iPhone's digital, voice-activated assistant.
In the car, you can conduct similar chats to stay connected even while driving. You can talk directly to your car, you can momentarily hold the button at the bottom left of the screen, or many cars will allow you to press a steering-wheel-mounted button before speaking your command.
TIP: Ask Siri to play your favorite radio station or music on an app.
Messaging
Reading and sending text messages while on the go is definitely unsafe, not to mention illegal in many places. Luckily, Siri can help via its CarPlay integration.
Say, "Hey Siri," followed by a command, such as "send a message to Dave."
In the case of a text message, Siri will ask, "What do you want to say?" and you'll respond with, for instance, "I'm stuck in traffic, so please start the meeting without me." Siri will then repeat the message and allow you to either send it or rework it if you need to do so.
Though Siri's understanding of the English language is impressive, the system won't understand certain jargon. As a result, you'll want to speak clearly and save especially detailed conversations for phone calls or in-person chats.
Phone Calls
Siri can also make phone calls via commands such as, "Hey Siri, call Sarah Martinez."
Don't worry. Once again, Siri will confirm audibly and visually that it has understood the correct person's name – and it may prompt you to answer whether it's Sarah Martinez's home, office, and mobile phones stored in your contacts list.
Calendar
The system manages your calendar, too.
You can ask Siri what events are on your calendar for the day, and you can add more via voice commands. Asking questions like, "Hey Siri, do I have any meetings this afternoon?" unlocks some of the system's most useful functionality.
Music and Podcasts
If you store downloaded music on your phone, Siri can pull those up and play them through the speakers in your car, too. Ask the system, "Hey Siri, play Taylor Swift," and it will pull up songs by that artist (if on your phone).
TIP: Don't worry if you did not download any songs on your phone. If you use those on your phone, Siri will access a streaming music app instead, such as Apple Music, Pandora, or Spotify.
Navigation
When it comes to navigation, that may be where Siri performs at its best. The system works with Apple's built-in Maps app and Google Maps, Waze, and TomTom if you have these installed. Tapping on the app icon will pull up a map while asking, "Hey Siri, take me to Target," will pull up locations of nearby Target stores. From there, you can either tap the location you're trying to visit, or you can say to Siri, "Hey Siri, take me to Target at Wilson Yard."
How Siri responds can depend on what you've asked, however. For instance, you can say, "Hey Siri, find a charging station," and the system will access Apple Maps to find nearby electric car plug-in stations. Third-party applications like Chargepoint offer CarPlay integration, too, so you may want to compare.
At a stop, most mapping apps will also allow you to manually type in your destination using a keyboard that pops up on your car's screen. This can be helpful for places with unusual or difficult-to-pronounce names.
What About Other Applications?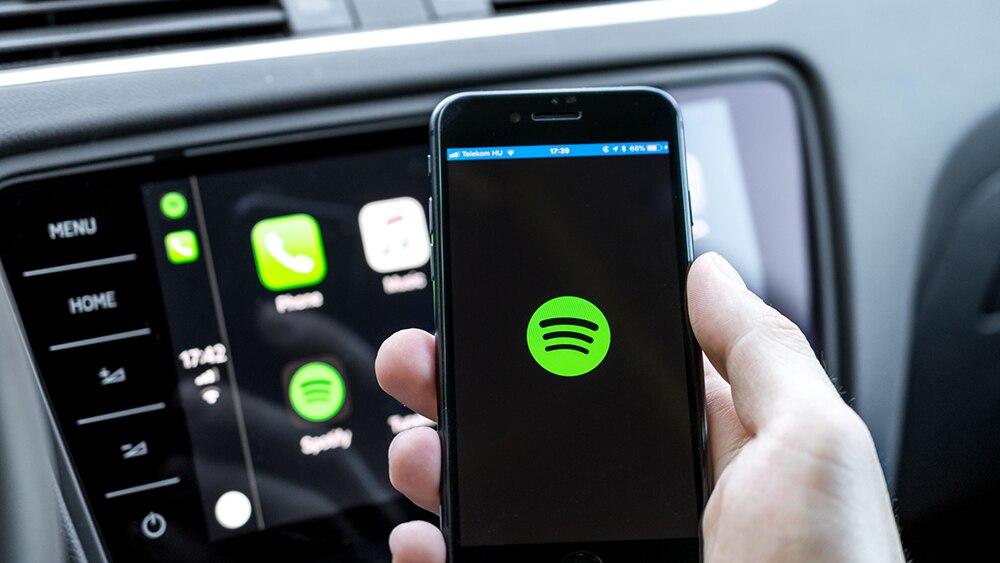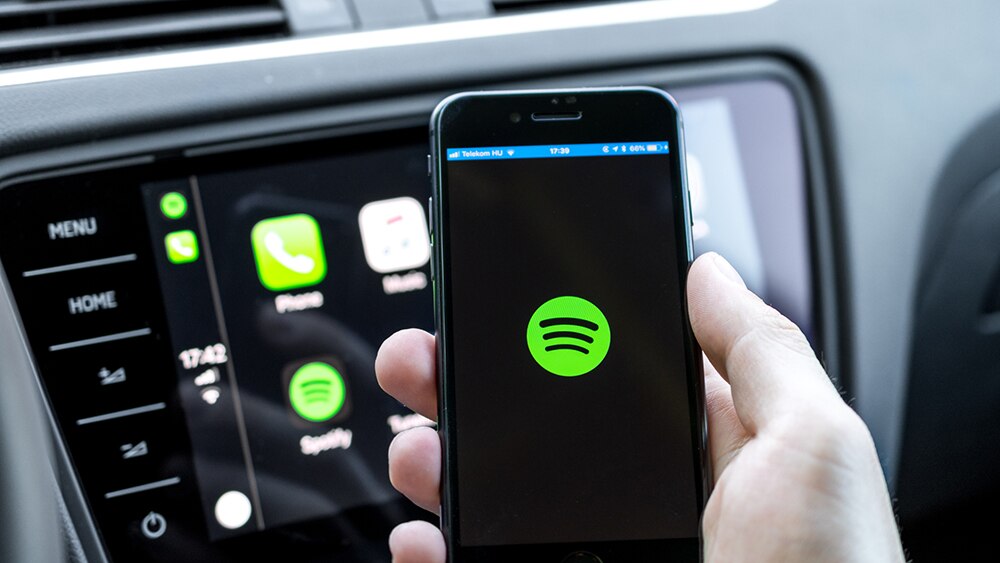 CarPlay doesn't support every app – like games, for instance. But there are car-friendly versions of many useful functions. Most require a data connection, limiting their usefulness in rural areas with poor cell phone service or even in long tunnels.
Some work great for entertaining you during your commute, such as Apple's built-in Podcast app, Libby, the public library app, or Audible, which allows you to select books or podcasts for a fee. You can use Siri to access audiobooks or podcasts the same way you would a song stored on your phone.
Streaming music apps such as iHeartRadio and Spotify will deliver your playlist directly to your car, too.
There are additional messaging and communications apps you might find helpful for staying in touch on the go, including Zoom for audio connection to meetings and WhatsApp for easy messaging, including to friends and family in other countries.
That said, if you have an app on your phone but don't see an icon through CarPlay, that's because the app doesn't offer a car-ready version. You'll have to wait to use those apps until you're not behind the wheel.
Related Car Technology Stories: