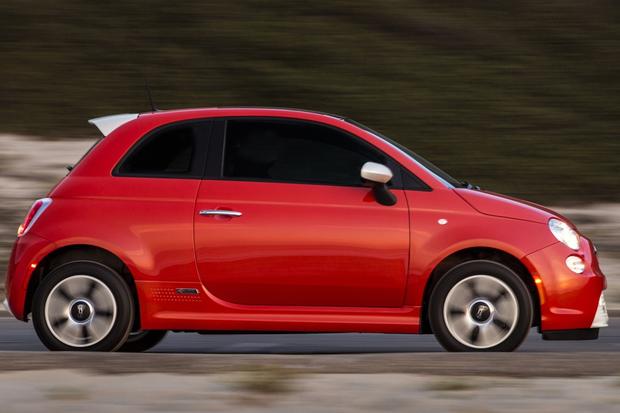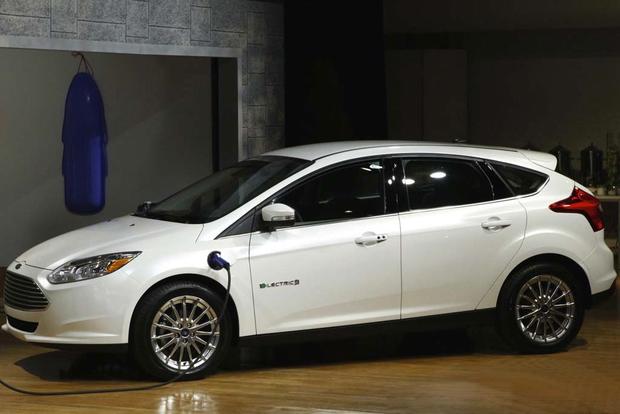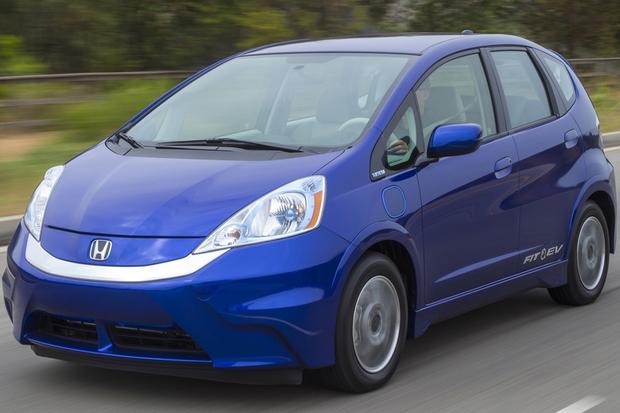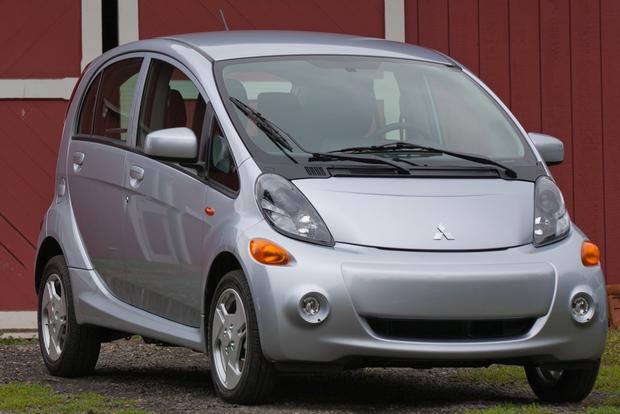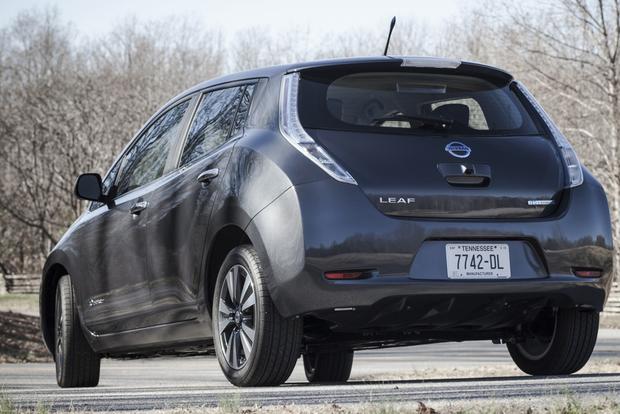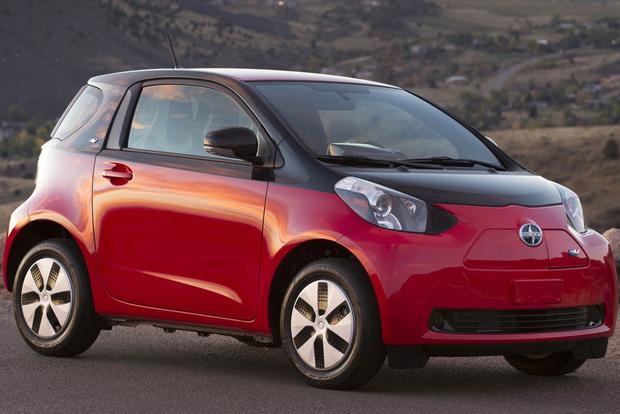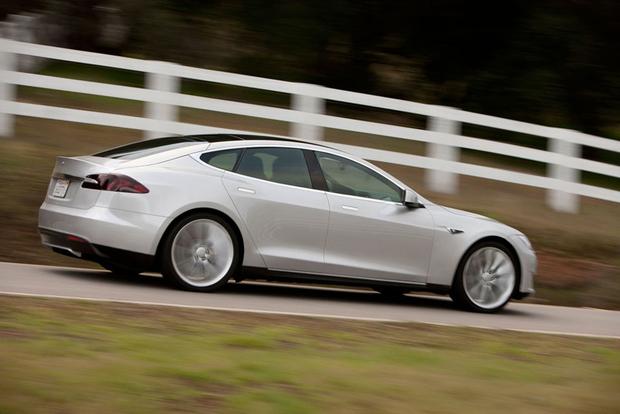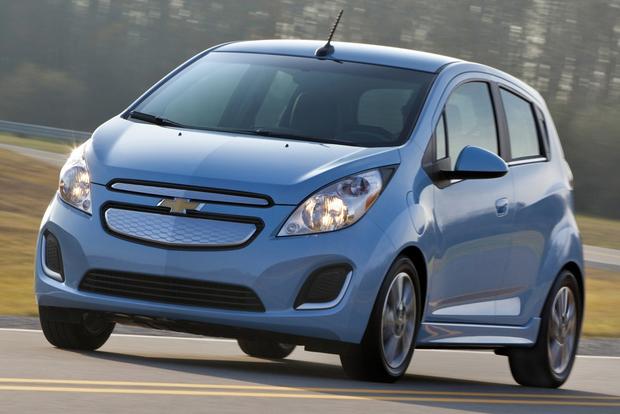 The world of electric cars is getting crowded. Not only is it hard to choose the right one, it's also difficult to know just what's available. To make things easier, we've listed all the EVs on the market, along with their charge time, range, pricing and fuel economy. We hope it helps to simplify the hunt for your next EV.
Chevrolet Spark EV
The Chevrolet Spark EV will arrive in mid-2013. Based on Chevrolet's subcompact 5-door Spark hatchback, the Spark EV starts at $27,495 with shipping. While that's a big premium over the base-level Spark's $14,000 base price, Chevrolet says the Spark EV will lease from $199 per month for 36 months after $999 down. The Spark EV has a range of 82 miles certified by the Environmental Protection Agency (EPA) and boasts a combined fuel economy rating of 119 miles per gallon-equivalent (mpge). It charges in around seven hours with a 240-volt connector.
Find a Chevrolet Spark for sale
FIAT 500e
The 500e is a fully electric version of FIAT's popular 500 hatchback. Priced from $32,500 including shipping, the 500e offers a lease rate starting at $199 per month after $999 down at lease signing. The 500e offers an EPA-certified range of 87 miles along with a combined fuel economy rating of 116 mpge. Charging takes less than four hours with a 240-volt connection.
Ford Focus Electric
The Ford Focus Electric is based on Ford's 5-door Focus hatchback. Pricing starts at $39,995 including shipping and before incentives like tax rebates. The Focus Electric's combined fuel economy rating is 105 mpge, comprising 110 mpge city/99 mpge hwy. The Focus Electric's EPA-certified range is 76 miles, while charging takes around four hours with a 240-volt connector. The reason is that the Focus Electric employs a 6.6-kW on-board charger that helps speed up the charging process.
Find a Ford Focus Electric for sale
Honda Fit EV
As its name suggests, the fully electric Fit EV is based on the 5-door Honda Fit hatchback. Pricing starts at $37,415 with shipping. For that money, drivers get an EPA-certified 82-mile range along with a combined fuel economy rating of 105 mpge. The Fit EV boasts a charge time of between three and four hours using a 240-volt connector. Honda announced shoppers who want to lease can get a Fit EV with payments from $259 per month and nothing down.
Mitsubishi i-MiEV
The Mitsubishi i-MiEV is a fully electric 5-door hatchback with a rear-mounted motor. Among the smaller cars on the U.S. market, the i-MiEV boasts a combined fuel economy rating of 112 mpge. That includes a whopping 126 mpge in city driving. The i-MiEV's EPA-certified range is 62 miles, while its 240-volt charge time is around seven hours. The i-MiEV is among the least expensive EVs on the market with a base price of around $30,000 after shipping.
Find a Mitsubishi i-MiEV for sale
Nissan Leaf
The Nissan Leaf is the most popular model among today's crop of electric cars. Sold only as a 5-door hatchback, the Leaf is capable of an EPA-rated 75-mile range. Fuel economy is 129 mpge city/102 mpge hwy for a combined figure of 115 mpge. Thanks to updates for the 2013 model year, the Leaf's charge time is around four hours. Pricing starts around $30,000 with shipping, though the Leaf also boasts an enticing 36-month lease term with payments starting at $199 per month after $1,999 down at lease signing.
Scion iQ EV
The Scion iQ EV is unavailable to retail shoppers. Instead, Scion is selling the small car solely to fleet customers, such as car-sharing services and local governments. But in case Scion makes the iQ EV available later, we've decided to include it here. The small hatchback gets 121 mpge, placing it among the top of the current EV range. It has an EPA-certified 50-mile range -- likely shorter than rivals due to its small size. Projected pricing for retail buyers is unknown, though charge time is around three hours.
Tesla Model S
The Tesla Model S offers a completely different take on the electric vehicle than other models. While it's technically a hatchback, the Model S competes more with luxury sedans such as the Mercedes E-Class and BMW 5-Series than with subcompact cars. Part of that is pricing: The Model S starts around $70,000 and increases to nearly $100,000. Base-level models offer 302 horsepower and a 208-mile range. The upscale Model S Performance boasts up to 420 hp and a 265-mile range. The Model S goes around 31 miles for every hour of charging when using a 240-volt connection. Combined fuel economy is rated at 89 mpge.