Car Buying
Modern-Day Classic: 2006-2008 Dodge Magnum SRT8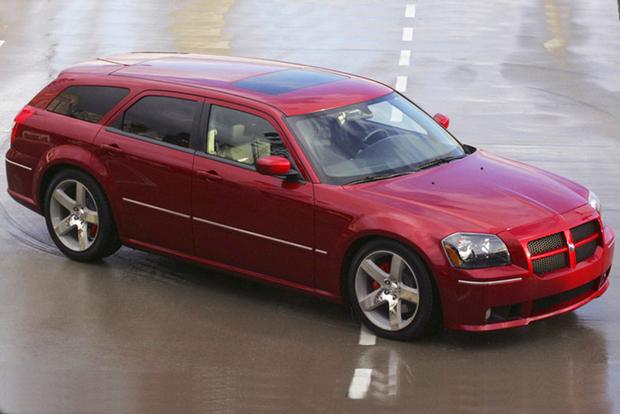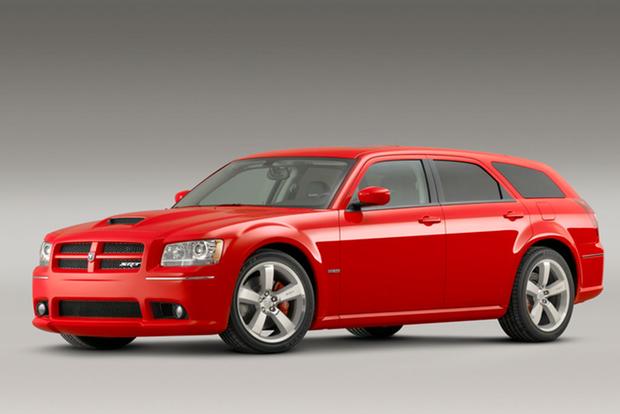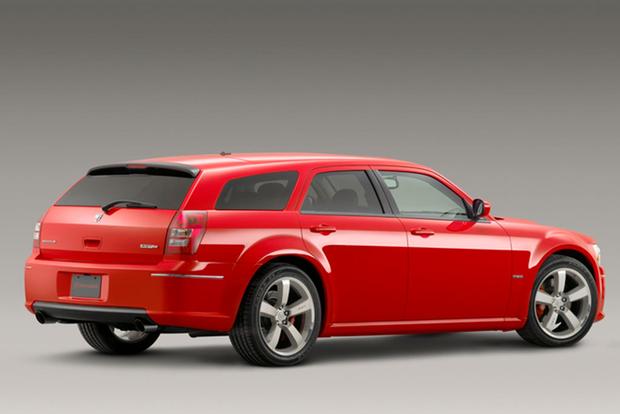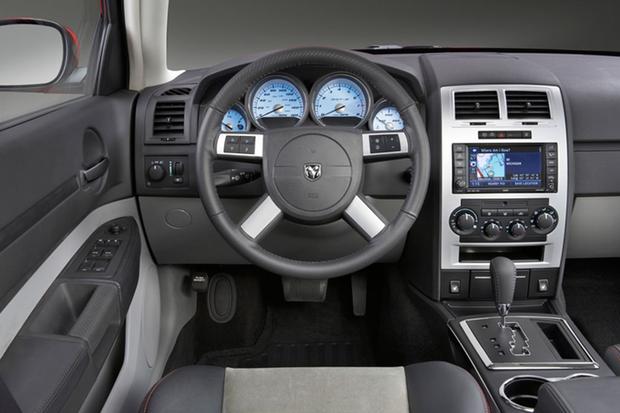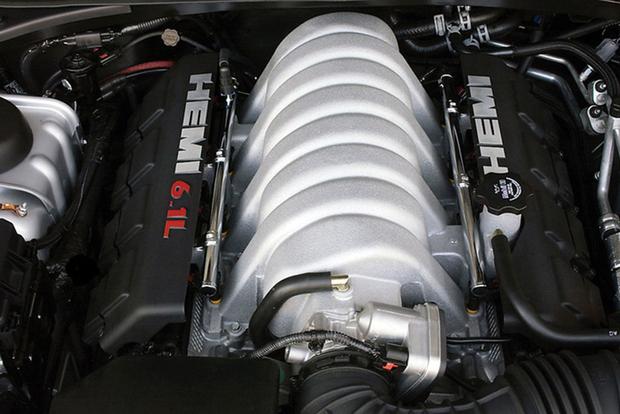 Dodge introduced the Magnum SRT8 at the Los Angeles Auto Show in 2005. The car was based on a concept shown in L.A. back in 2003. The heart of this muscle machine featured a 6.1 HEMI engine boasting 425 horsepower, mated to a 5-speed automatic transmission with AutoStick. Dodge also outfitted the Magnum SRT8 with more aggressive styling than other Magnum trims. Some of the key features included a bolder front fascia and 20-inch forged aluminum wheels.
Not Just Another Pretty Face
Just because the 2006-2008 Dodge Magnum SRT8 is a wagon doesn't mean it can't have great looks. This car is definitely not a wallflower. Walk around it and you can see styling cues that actually add functionality to the car. The aggressively styled front fascia houses integrated air ducts that direct air to the front brakes to help keep them cool. Out back, features include an integrated wake modifier and bumper cutouts to accommodate the 3.5-in bright exhaust tips.
Other touches include a mesh grille insert trimmed in chrome, satin-finish bumper inserts and body-color door handles and mirrors. Another welcome feature is the forward-hinging lift gate which opens up and away, allowing access for stowing items in the rear without having to back out of the way. This is perfect for loading all those parts and accessories needed for customizing the Magnum. Also, to aid with stability and aerodynamics, Dodge slightly lowered the ride height one half-inch, while color choices for this brute include Bright Silver, Brilliant Black and Inferno Red.
For 2008, Dodge gave the Magnum SRT8 a makeover. Highlights include a redesigned hood with a functional hood scoop, a freshened front fascia and grille and new headlamps. This transformation gave the Magnum SRT8 even more aggressive styling. Steel Blue Metallic was an added color, and TorRed replaced Inferno Red. The interior was also freshened with a new instrument panel and center console. Some other enrichments include a carbon fiber-accented steering wheel and door handles, plus LED lighting in the front cup holders and front and rear doors.
Performance Specs
The heart of the 2006-2008 Dodge Magnum SRT8 is its 6.1-liter HEMI engine. This engine boasts 425 hp and 420 lb-ft of torque. Decked out with an orange cylinder block and black valve covers, this engine is quite a sight to behold. The engine is definitely not like the HEMIs of old. It has been tuned and tweaked in many ways for improved performance and fuel efficiency. In order to increase displacement from 5.7 to 6.1 liters, each cylinder was bored out 3.5 millimeters. Dodge engineers also increased power by increasing the compression ratio from 9.6:1 to 10.3:1.
To further bring this engine to life and help it breathe easier, high-flow cylinder heads, a uniquely designed intake manifold and exhaust headers with individual tubes were utilized. This brute is also strengthened with a reinforced engine block, a forged steel crankshaft and floating-pin pistons. This engine helps the Magnum SRT8 sprint from 0-to-60 in 5.1 seconds and run the quarter-mile in 13.6 seconds.
Name Your Price
Prices for a Magnum SRT8 can range from around $15,000 to $23,000. If this is too much green or if you want something a little more subtle with regard to hp, opt for the SXT. Prices are roughly half that of the SRT8. It's still a great-looking wagon, and the insurance premiums won't set you back as much. Either way, you get a car that looks great and can get you around town in style.