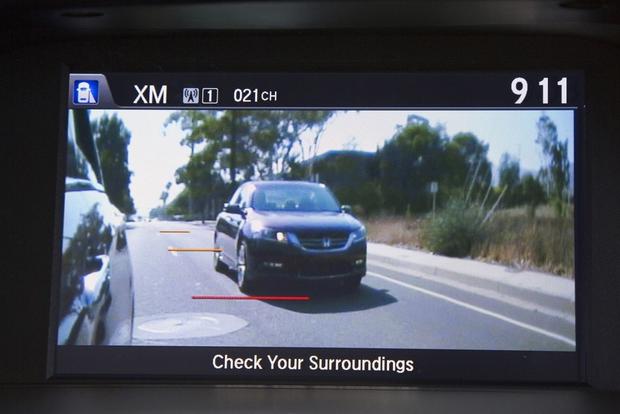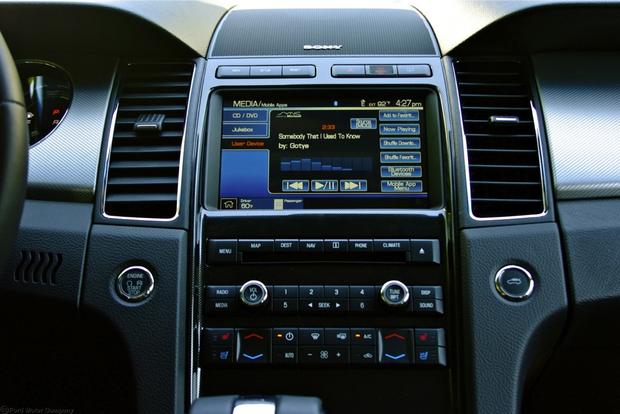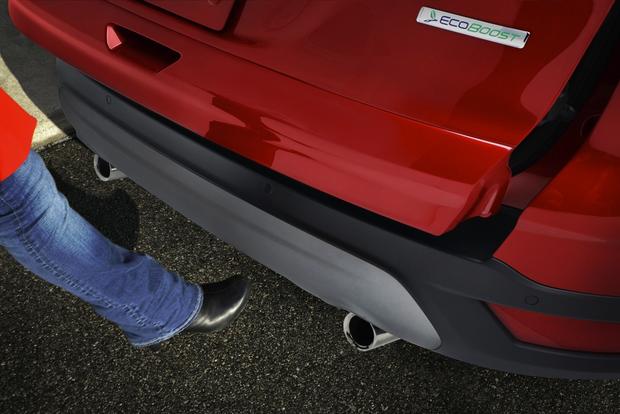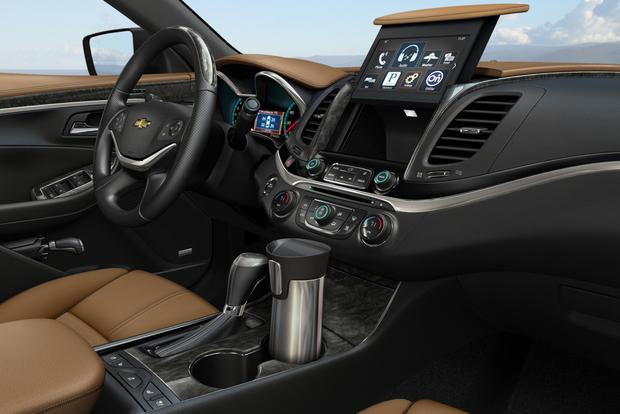 If it's been a while since you bought a car, you may be surprised to learn about the latest car features some new models offer. From the outside, it may look like things have stayed the same. After all, cars still fit into roughly the same categories (sedan, coupe, convertible, SUV and van). They're still large and small. They're still cheap and not so cheap. They might even look the same. Under the surface, though, there are dozens of new technologies that might make you think twice when you say that your not-so-old car has "everything you need."
Safety
Over the last few years, several automakers have made major strides in safety technology. One important change has been an increase in the number of in-car cameras. Just a few years ago, reversing cameras were confined to high-end luxury cars. But now, even many reasonably priced cars, such as the Honda CR-V, offer them as standard equipment.
But there's more to camera technology than helping you back up your vehicle. The new Honda Accord features the brand's LaneWatch system, which shows the car's blind spot when drivers are making a lane change. Infiniti's Around View monitor provides a top-down view of the car from each side. That's a big deal, since it makes a breeze out of parallel parking.
Beyond cameras, many automakers are also taking huge strides with airbags. Side airbags are no longer the latest cutting-edge feature. Now, they're commonplace, and many automakers have branched out to knee airbags that prevent driver knee injury in a collision. Several of GM's latest SUVs -- such as the newly updated Buick Enclave, Chevrolet Traverse and GMC Acadia -- even offer airbags between the front seats. That means front-seat occupants will be protected in a collision, even if it comes from the other side.
Other safety technology is also rapidly developing. The Ford Explorer recently debuted inflatable seat belts, which spread crash forces over a larger area to minimize injury. And a few brands are bringing down the cost of accident avoidance systems.
Infotainment
Infotainment is another major technological advancement quickly catching on in the automotive world. Drivers who have lived without it may resist the change, but it's spreading across the industry -- and it's here to make your life easier.
At its core, infotainment gives you easy access to a new range of information and technology. Some versions of Ford's SYNC system, for example, can read text messages aloud. That means you don't have to take your eyes off the wheel. Many cars can now play Pandora Internet Radio, so you no longer need to hook up a smartphone using a cord. And a lot of infotainment systems provide weather and traffic updates, meaning you don't have to search for them before you leave home.
But some brands have taken infotainment a step further than you might expect. If you're a parent with a new driver, consider Hyundai Blue Link. It allows you to create a geographic perimeter and will text you when your car has breached it. Blue Link also informs you if your car has exceeded the speed limit or if it's being driven at a certain time -- past curfew, for example.
Toyota's Entune infotainment system also boasts some exciting and unusual features. The system's MovieTickets.com app, for instance, lets drivers access movie reviews and even book tickets. And drivers can use Entune's OpenTable app to access restaurant reviews and make reservations.
Convenience
While safety and infotainment are two major ways automotive technology is improving, they aren't the only source of the latest automotive gadgetry. Modern cars are also adding a lot of features that just make life more convenient.
The Ford Escape, for instance, offers a hands-free power lift gate. To open it, you simply wave your foot under the rear bumper while you have the key in your pocket or purse. This feature allows easy access to the crossover's cargo area when your hands are full.
Also, consider a secure storage bin hidden behind the Chevrolet Impala's infotainment screen. Only those who type in a code can open the bin, making it perfect for hiding valuables when you visit a valet.
We're also a fan of automated parallel parking systems. Limited to high-end luxury cars just a few short years ago, they're now on the options list for such common vehicles as the Ford Fusion. And, most importantly, they work well. That's good news for anyone who has been intimidated by parallel parking.
Finally, many cars now offer ventilated seats that can cool your backside as you drive on a hot day. If it's been a very long time since you bought a car, you should know that many cars offer heated seats, too.
Environmental
Many shoppers are swayed toward new cars for environmental reasons, as well. Namely, new cars are far more fuel efficient than older ones. Much of the reason for the change is that automakers are using lighter materials, smaller engines and, most importantly, better transmissions. For instance, while your older car may have a 4- or 5-speed automatic, today's cars offer eight or nine speeds -- and that's if they use gears at all. Some cars have a fuel-saving continuously variable transmission (CVT), which is more efficient than traditional transmissions. And many modern cars use start-stop systems that shut off while idling to save gas.
Of course, electric cars also are far more common than they were just a few years ago. The Nissan Leaf and Ford Focus Electric offer fully-electric driving experiences. While they still take several hours to recharge, both models offer a range that extends far enough to satisfy the needs of most drivers.
But not all electric cars are fully electric. The Chevrolet Volt and Toyota Prius Plug-In use electric motors but offer a range-extending gasoline engine. That means if you run out of juice, you can still keep driving until you have the chance to power up again. The result: Most drivers find themselves getting gas on a monthly basis, if not less frequently.
Of course, these are just a few examples of the latest car features to reach the market. As you might expect, many more great features are also available. And even if you don't think you need any new gadgets, we suggest giving some of the latest equipment a long look if you find yourself searching for a new car.