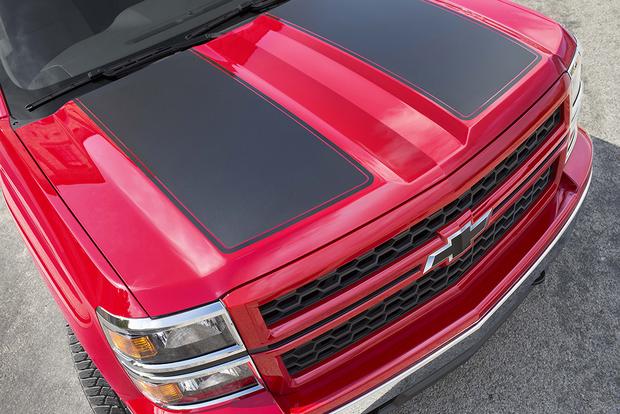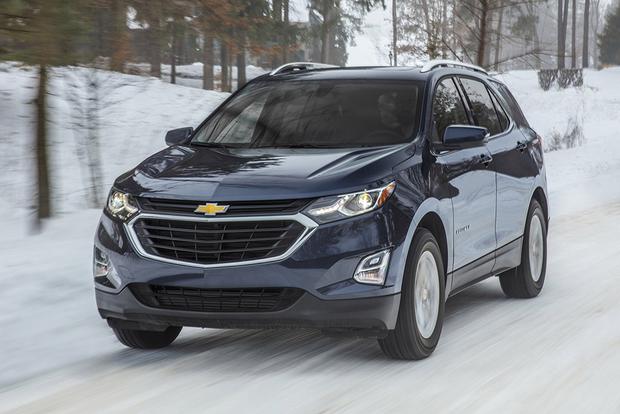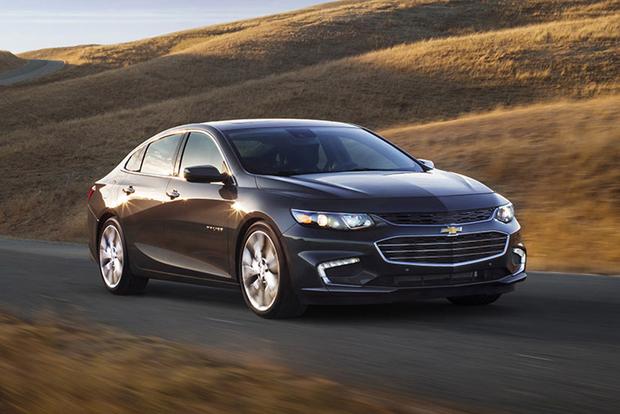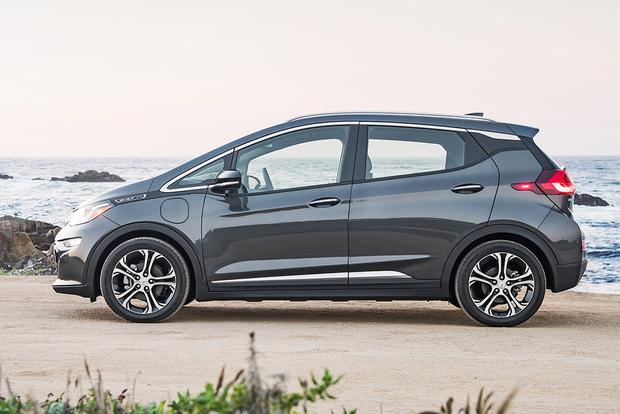 "See the U.S.A. in your Chevrolet." "Baseball, hot dogs, apple pie and Chevrolet." Bob Seger singing "Like a Rock."
If there's a more definitively American brand than Chevrolet, we definitely can't think of it. A century of marketing has made sure of that. However, waving the red, white and blue hasn't been enough to make American car shoppers choose Chevy over another brand. This is particularly true when it comes to cars, as the gold bow tie's offerings have generally trailed competitors in overall excellence. However, that's no longer the case. Let's take a look at the best that Chevrolet has to offer.
Equinox
The Chevy Equinox is the brand's compact crossover that was completely redesigned for 2018. It is bigger, more refined, more efficient and better to drive than the vehicle it replaces, and offers a compelling amount of standard equipment for the money. This is especially true when it comes to tech, as Apple CarPlay, Android Auto, a 7-inch touchscreen interface, in-car 4G LTE Wi-Fi and OnStar emergency and remote services are all standard. These features are either optional or not available at all on most rivals, which is something that can be said in reference to most Chevy models -- indeed, the amount of standard, well-executed tech is a major reason to consider the brand.
Find a Chevrolet Equinox for sale
Malibu
It's telling that the two vehicles that occupy the most popular non-truck vehicle segments (compact crossovers and midsize sedans) are also two of Chevy's strongest. The Malibu was completely redesigned for 2016 and we do mean completely, shedding the frumpy rental car image, dreary interior and blah driving dynamics of its predecessor. The new Malibu looks sleek, has an interesting cabin design filled with organic shapes and, perhaps most interestingly, is one of the sportiest and most involving midsize sedans on the market. Even the impressive hybrid model, which shares much of its powertrain tech with the Chevrolet Volt, is surprisingly sharp to drive. Plus, like the Equinox, its available tech features really stand out.
Find a Chevrolet Malibu for sale
Bolt
This is quite obviously less of a volume seller than the above choices, and indeed, most of the Chevy lineup. However, the Bolt is the vehicle that most obviously leads its segment and points to GM's ability to be a true automotive industry leader. The Bolt is an electric vehicle that essentially doubles the range of its similarly priced competition. Only the Tesla Model 3 will match it, but given the wait times to get one, it's as much a theory at this point as an actual competitor. But, the Bolt is so much more than an electric range figure (238 miles) and a price tag ($37,495 before federal and state tax rebates). It's surprisingly fun and refined to drive, offers lots of interior space and, once again, provides tons of tech.
Find a Chevrolet Bolt EV for sale
Autotrader Says…
We didn't even mention the performance excellence on display in the Corvette and various Camaro offerings, nor the well-rounded Silverado series of pickups. Really, Chevy offers a little something for everyone, and although it rarely produces a clear-cut class leader, it's always more than good enough to be on a segment's must-drive list.