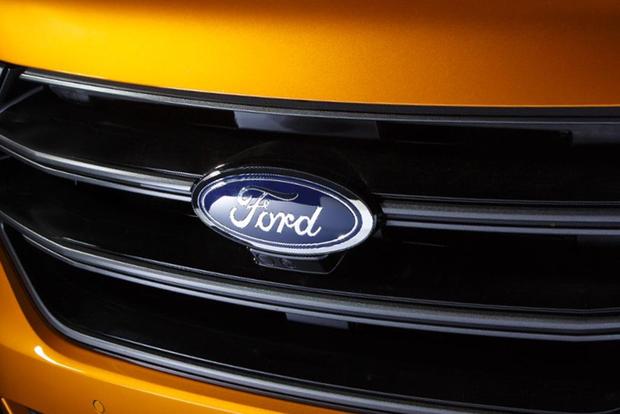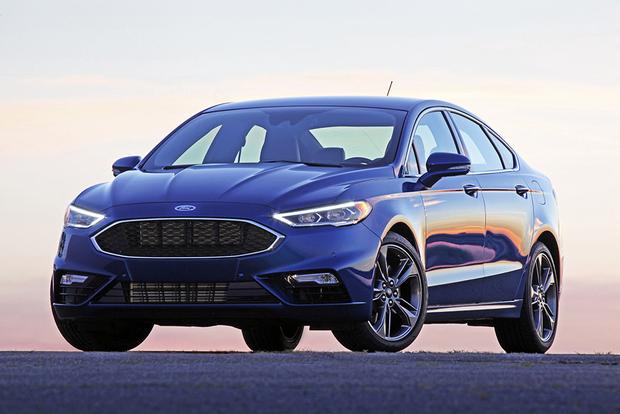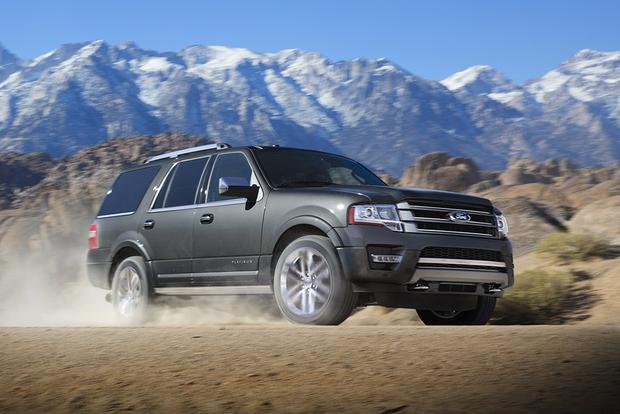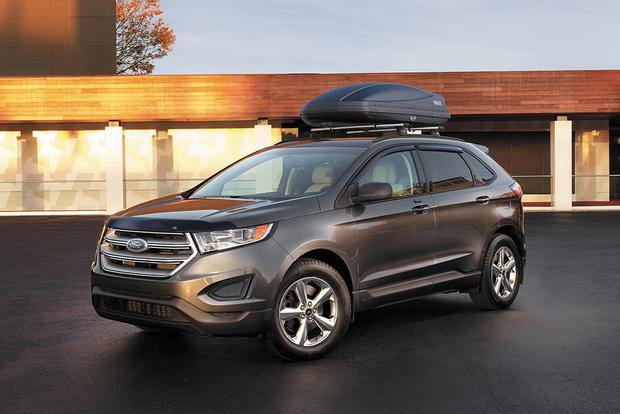 Ford boasts the best-selling vehicle on the planet, the F-150 pickup. Its Mustang and new GT supercar get plenty of headlines. However, there are a number of other cars, crossovers and SUVs wearing the blue oval that you should consider. And while it's true that several of its vehicles are getting on in age since their last redesign, they were nevertheless pretty impressive to begin with, and they remain appealing even though newer competitors have taken some of their spotlight. Let's take a look at some highlights from Ford's diverse lineup.
Fusion
This midsize sedan is one of those Fords that has been around for a few years since its last redesign, but its overall excellence and a substantial refresh for 2017 have helped keep it relevant. For starters, it looks fantastic, and its cabin does a pretty good impression of a luxury car in upper trim levels (and continues to be nicer than most competitors even in its lower trims). It's also excellent to drive, with a refined ride and sharp handling that are a testament to its advanced suspension tuning designed to compete with entry-level sport sedans in Europe. Like all Fords, the recent switch to the new SYNC 3 touchscreen interface has fixed one of the areas that previously might've led you to a different brand. The Ford Fusion may not be the newest on the market, but it continues to be one of the best.
Expedition
Big SUVs are once again very popular, so it's perfect timing for the Ford Expedition to be completely redesigned for the first time in ... well, let's say forever, because it certainly seems that way. The new Expedition offers a far more premium cabin than before and boasts updated features, but as before, it's powered by a strong and efficient turbocharged V6 EcoBoost engine that's far smoother and civilized than big V8s. You also get considerably more interior space than its primary Chevrolet Tahoe/Suburban competition -- which is most noticeable in the third row, where large adults can even fit comfortably. Plus, when you lower that seat, you'll find more cargo space, too. If there's only one reason to consider the Expedition over its competition, that should be it.
Find a Ford Expedition for sale
Edge
Ford's latest Edge SUV helps perfectly represent how dramatic the brand's turnaround has been. While the original Edge was 'average' compared to close competitors, the latest model has it all, including several enticing engine choices, handsome styling, a high-quality interior and a modern design. Priced from around $29,200 with shipping, the Edge touts an affordable SUV experience for many families. There's also a vast array of available technology, which includes everything from a remote starter and a hands-free liftgate to an automated parking system.
Autotrader Says
This is really just the tip of the iceberg when it comes to Ford vehicles to consider. Both the F-150 and Mustang have been updated for 2018 as well, while the Escape crossover was updated last year to keep it relevant. Whether you're considering a vehicle that's large, small or somewhere in between, Ford is worth considering.