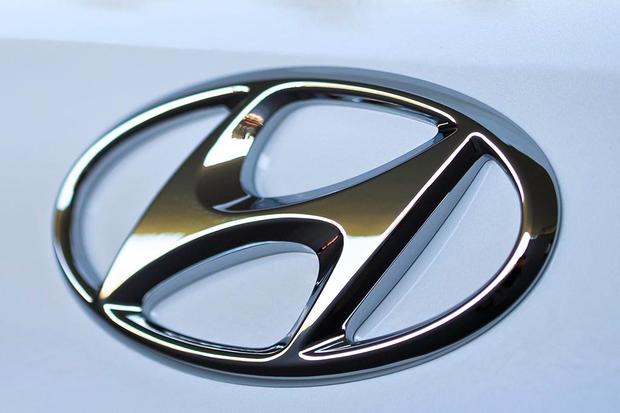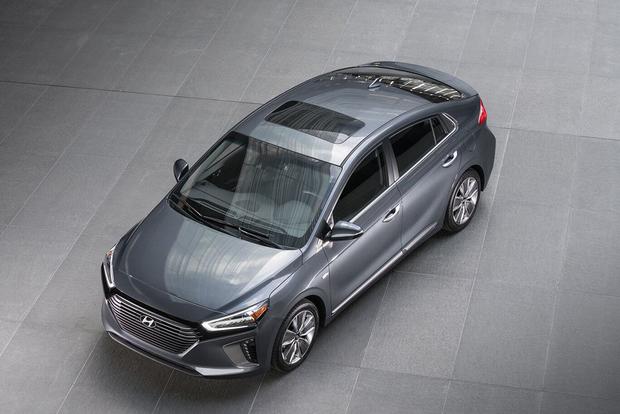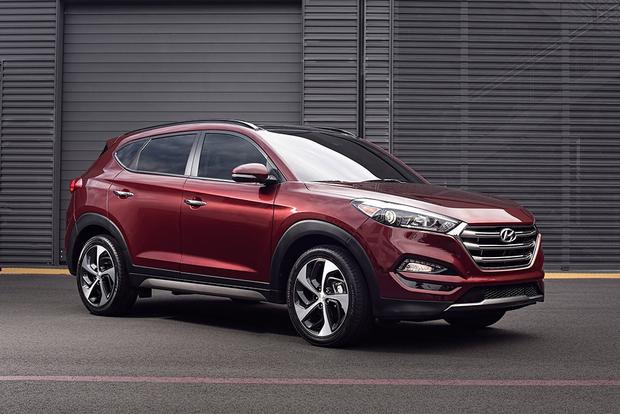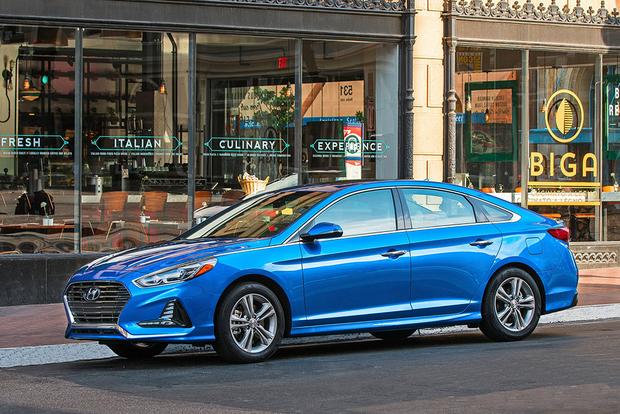 We frequently encounter people who say they would never consider a Hyundai, or at least, that they've never done so before. Perhaps it's understandable given the company's shaky reputation in its early years, but that was a very long time ago. Today, it is an automaker that makes value-packed sedans and crossovers with excellent safety, quality and reliability reputations. It boasts easy-to-use electronics and attractive styling. We think it's a brand you should consider. Here are a few of its highlights.
Ioniq
Look out Prius, you finally have a serious challenger. The Hyundai Ioniq is available in regular hybrid, plug-in hybrid and electric models, but it's that regular Ioniq Hybrid that's bound to earn the most attention. For starters, it boasts a combined fuel economy figure of 55 miles per gallon (or 58 with the special Blue model), a number we were able to match in real-world testing and one that betters the Toyota Prius. At the same time, the Ioniq impresses drivers with a more conventional interior than its prime competitor and a more involved driving experience. Really, it's more buttoned down and in some ways sharper to drive than Hyundai's non-hybrid offerings. If there's only one Hyundai you should consider, this could certainly be it.
Tucson
The handsomely styled Tucson compact crossover is in many ways the perfect embodiment of its brand. Few would deem it especially memorable to drive, and its interior is far from plush, but it ultimately delivers in those areas where most car buyers really care about. It has top crash scores, provides tons of features for the money, an industry-leading warranty and a useful amount of space. It also looks really good, which counts for a lot in a segment where many of the entries are tough to tell apart. It's not the biggest vehicle in its segment (the Hyundai Sante Fe Sport should fill that gap), but it does provide more space than the subcompact SUV's that are often similarly priced.
Find a Hyundai Tucson for sale
Sonata
Although the Toyota Camry and Honda Accord have reigned supreme in the midsize sedan realm for many years, the Sonata offers an impressive challenger. It's been updated for 2018 to re-inject some of the visual pizzazz it lost when redesigned a few years ago, which is a good thing, because it helps bring attention to what is a fundamentally strong midsize family sedan. It offers a large, quiet cabin with updated electronic controls for 2018. As before, Apple CarPlay and Android Auto are included. Fuel economy stands at 29 mpg combined for the standard 2.4-liter 4-cylinder engine, then diverges to an impressive 31 mpg for the small-but-puncy 1.6-liter turbo four in the Eco model and then 26 mpg combined for the powerful 2.0-liter turbo four.
Find a Hyundai Sonata for sale
Autotrader Says
It's hard not to be impressed with Hyundai's growing lineup, as the brand continually transforms itself from an also-ran to a top competitor. Although we touched on it a bit earlier, one of the main factors to consider is the brand's excellent warranty, which offers 5-year/60,000-mile bumper-to-bumper coverage and 10-year/100,000-mile powertrain protection -- figures that remain unbeaten by any competitor.