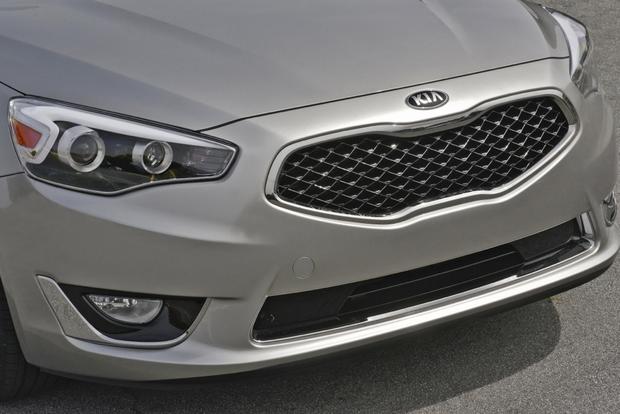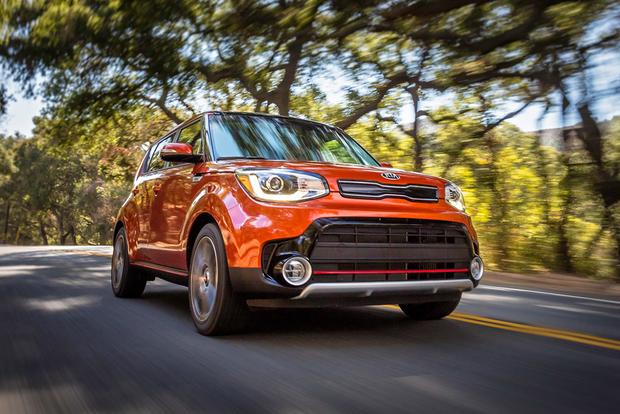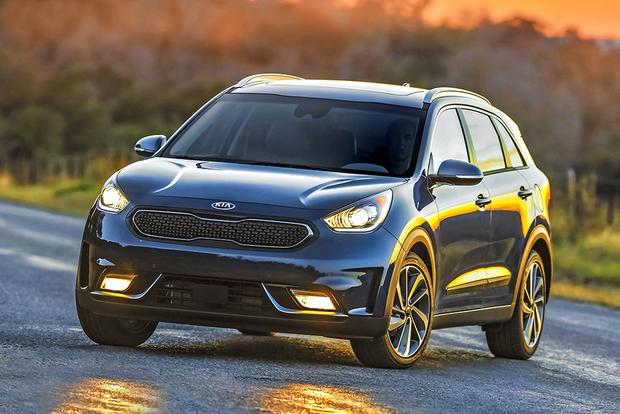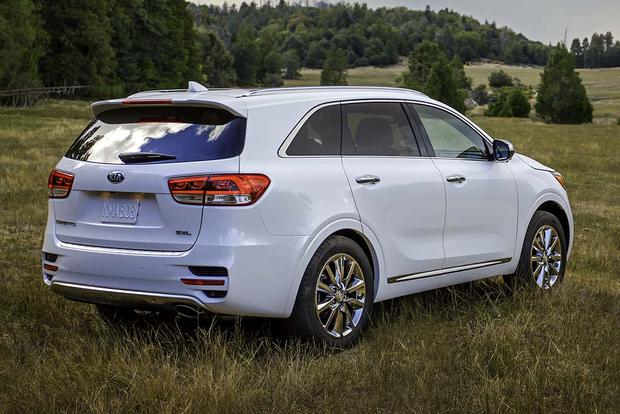 Arguably, no brand has come further than Kia in recent years. The Korean company, once known as the purveyor of cheap and crummy compacts you bought because you had no other choice, has blossomed into a world-class maker of cars, crossovers and even luxury vehicles. Its safety, warranty and value credentials are absolutely top-notch, while its design has been compelling for nearly a decade now.
Indeed, Kia models just keep getting better and better, especially its multitude of attractive crossovers. Let's take a look at them.
Sportage
The Sportage isn't a me-too crossover. Rather than trying to copy the big-box Honda CR-Vs of the world, the Sportage takes a different path. That can best be seen in the rear, where the Sportage doesn't have as much cargo space as more family-friendly rivals. Instead, it puts its cubic feet toward providing a relatively huge back seat that's easily accessible by big-old doors. That's a boon for both passengers and when installing rear-facing child seats. The result is a crossover better suited to single folks, couples sans kids or parents with one recent arrival. In other words, younger car shoppers. This is backed up by cool designs inside and out, lots of desirable equipment and a pretty fun-to-drive nature.
Sorento
Kia's other crossover, the Sorento, also isn't a follower. Its in-betweener size makes it bigger and more spacious than 5-passenger models like the CR-V, while also making it more maneuverable and less cumbersome than bigger 3-row crossovers like the Honda Pilot. Pricing is similarly in-between. It's a compelling concept that should make a lot of sense for many families. At the same time, it offers attractive styling, a surprisingly luxurious cabin and, of course, lots of equipment for the money. It can also be outfitted in 5- or 7-passenger configurations and with three different engine choices, although the Sorento makes the most sense with a V6 engine and 7-passenger seating. Sure, the aftmost row is for kids only, but that's usually who sits back there anyway, and it's really not that much smaller than those of several bigger rivals.
Niro
The little Niro provides the look and utility of a small crossover that slots below the Sportage, yet it's also a full-fledged hybrid capable of an estimated 50 miles per gallon in combined driving. We've found that it's likely to get closer to 44 mpg, but that difference is negligible in reality and will amount to hundreds saved in gas every year versus a comparable gas-only subcompact SUV. If you've always wanted a hybrid but have balked at buying a weirdo little hatchback like the Prius, the handsome Niro might just be the car for you.
Soul
Yes, the Soul is a crossover. Put it side-by-side with a subcompact crossover/SUV like the Jeep Renegade or Honda HR-V -- be it in person or on paper -- and you'll see a vehicle that stacks up very well. Except the Soul is arguably more appealing than its competitors, boasting more interior space, a high-quality cabin, tons of features and usually a lower price as well. It also offers a powerful turbocharged engine those rivals can't match, and we haven't yet mentioned that it's pretty cool and stylish. Sure, it's not available with all-wheel drive, but the majority of buyers in the subcompact SUV segment actually go for front-wheel drive anyway.
Autotrader Says…
Those are just Kia's crossovers. They might represent the brand's best feet forward, but the Sedona minivan and the brand's cars (the Optima, Forte, Rio and Cadenza) are plenty stylish and value-packed in their own rights. The K900 and sharp new Stinger sedans point toward a future where Kia is a realistic player in the luxury market as well.