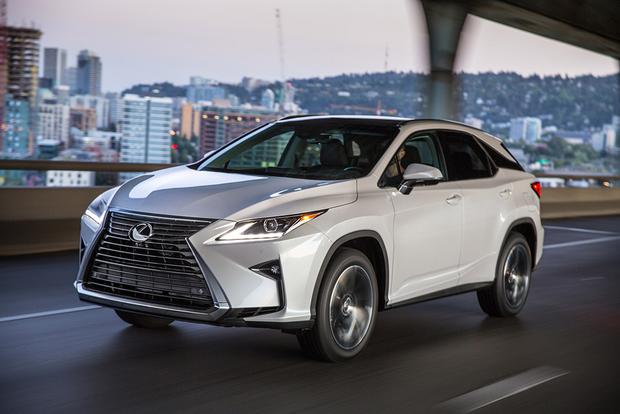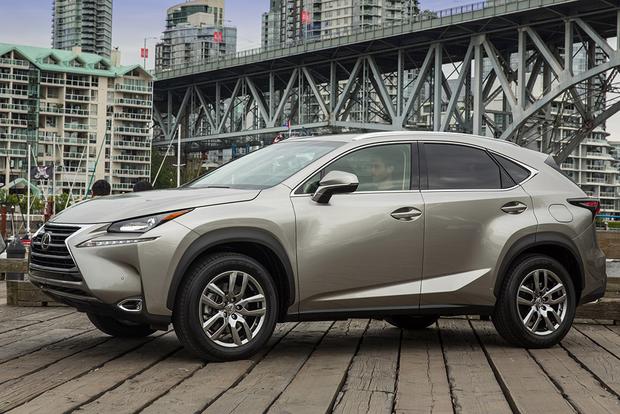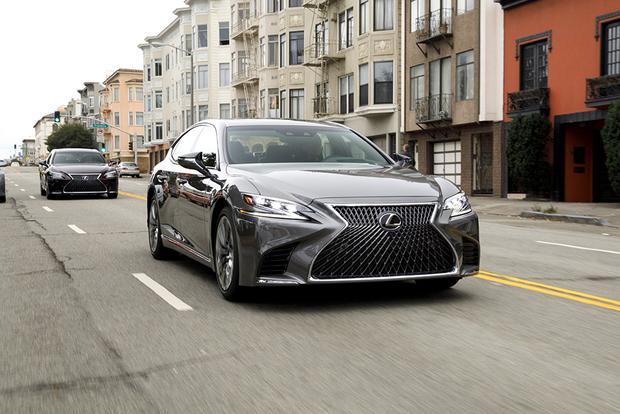 No one ever accused Lexus of making poorly made cars. Or unreliable ones. Nobody ever claimed it wasn't competitive in terms of comfort or feature content. Yet, it developed a reputation for making stuffy, overly conservative cars that were dull to drive and anonymous to look at. Beige was a popular color. It was smart to buy a Lexus, but not necessarily an exciting one.
Well, that has begun to change as Toyota's luxury brand has injected some excitement into its cars. There is a newfound emphasis on driver involvement and enjoyment. Lexus has produced a legitimately exciting sports car in the new LC, and its styling has gone from anonymous to adventurous -- perhaps even going overboard at times. Let's take a look at a few highlights from the brand's current portfolio.
RX
The current RX is the perfect example of new Lexus. What was once a safe but dull midsize SUV choice, has re-embraced the days when the nameplate was launched in the 1990s and was just a little funky. Its aggressive styling has slices, creases and a bold "signature spindle grille" that only gets more in your face should you opt for the RX F Sport version. And speaking of that model, its adaptive suspension not only makes for a superior-handling RX compared to the base version, but a superior-riding one as well. Yes, the sporty version is also the comfier one. At the same time, it still possesses those elements that made so many value Lexus for so long. For example, the interior is quite simply exquisite, with not only top-notch quality, but an appealing design as well. In other words, the good things about old Lexus have survived -- they've just been gussied up in a new, more exciting wardrobe.
NX
Although the NX came out before its big brother the RX, this compact crossover really started the shift towards creating more interesting vehicles besides the IS sport sedan and the extremely low-production LF-A supercar. For starters, its styling cemented the brand's current design language -- love it or hate it, it's certainly not anonymous. You also get exceptional interior quality, a sizeable back seat and a pleasantly involving driving experience. Plus, unlike most of its competitors, it is available as a hybrid -- the NX 300h -- that delivers best-in-class fuel economy. Pricing is also pretty reasonable, undercutting competitors from Mercedes and BMW.
LS
Redesigned for 2018, the LS flagship luxury sedan once again offers the full gamut of features, technologies and engineering the brand has to offer. The new exterior design is more expressive, matching other Lexus models, while the beautiful cabin builds upon the already-impressive efforts on display in the RX and LC sport coupe. It's as elegant and fashionable as past LS interiors have been staid and conservative. Under the hood, a modern twin-turbo V6 replaces the old V8, while a new 10-speed automatic transmission benefits performance and fuel economy. If you want to see what the future of Lexus holds, looking to its most advanced model is certainly a good place to start.
The new Lexus offers style and driving dynamics that its earlier cars did not, while still boasting the same excellent reliability and renowned dealer service as always. It appeals just as much to the head, but there's more for your heart to like now. Yes, you should definitely consider Lexus.