Car Buying
Used Car Features That Might Be an Expensive Fix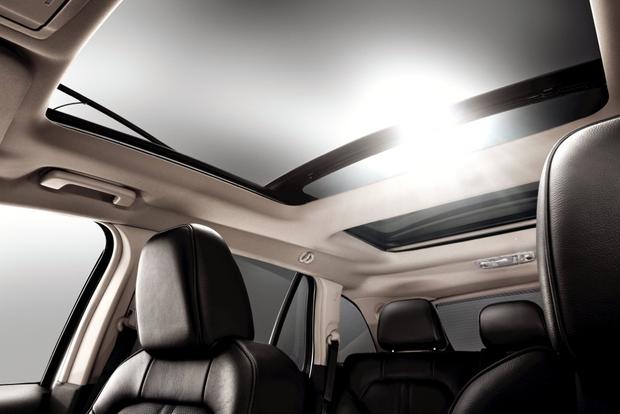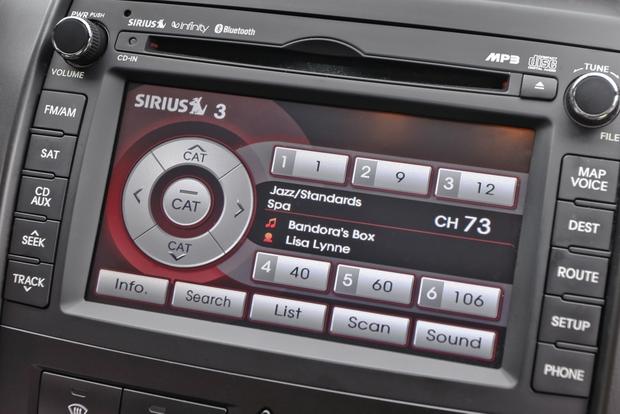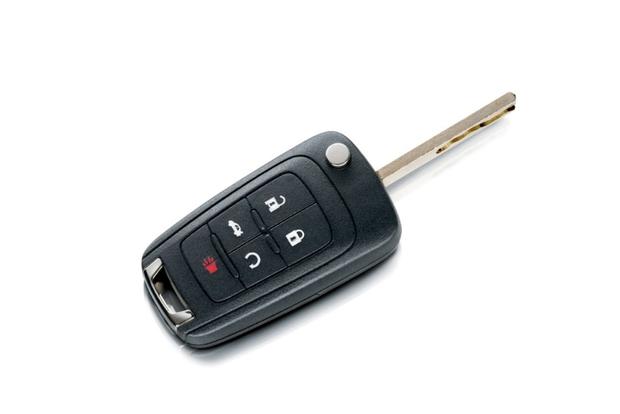 When you're searching for a used car, it can be tempting to pick the most luxurious model with all the latest gadgets. But most shoppers don't realize that some luxury features are prone to breaking, and that many can be costly to fix. We've listed a few common used car features that can be troublesome as a warning to luxury-minded drivers who may be tempted by them.
Air Suspension
Air suspension is standard in many luxury cars, such as the Audi Allroad and Mercedes-Benz S-Class, as well as upscale SUVs such as the Range Rover. It provides two benefits: It gives cars a smooth, supple ride, and it usually allows for suspension adjustment, letting drivers choose between sport or comfort settings. Unfortunately, it also can be prone to breaking.
Some cars suffer from the problem more than others, so we suggest a few Internet searches on the model you're considering. If it does break, air suspension can be costly to fix, with some brands charging several thousand dollars for a replacement. It's so expensive that many drivers replace broken air suspension with traditional spring suspension. Either way, we recommend that shoppers considering a car with air suspension first check with a mechanic and ensure the system doesn't have any problems.
Panoramic Sunroofs
Many high-end luxury cars offer large panoramic sunroofs. These can be great for letting in light, providing an airy experience that's almost reminiscent of a convertible. But panoramic sunroofs can also break -- and when they do, they can be costly to replace.
The main problem with sunroofs is it's hard to replace just one part. Many automakers sell sunroofs as an entire unit, meaning a stuck sunroof may need to be completely replaced. Of course, the costly repair is necessary since a broken roof might leak when it rains.
With panoramic sunroofs, the problem is multiplied since they're so large. As a result, replacement can be expensive. Sensing this -- and the related customer dissatisfaction -- some brands have even gone so far as to stop offering panoramic sunroofs. Our advice: If you get a car with a panoramic sunroof, be careful to keep it clean and free of debris, and make sure it works perfectly before driving off the lot.
Navigation Systems
As navigation systems become less expensive, a growing number of used cars have them. Many drivers wouldn't mind if a navigation system failed, as GPS-equipped phones and portable navigation units are now so common. But many navigation systems also include climate or stereo controls. That means if the navigation screen fails, you may not be able to adjust the air conditioning or the radio. Replacing a navigation system can be expensive, so we recommend drivers research the car they're considering to see if its navigation system is prone to failure.
Parking Sensors
Parking sensors and rearview cameras are nice to have. If broken, however, they can be a headache to fix. That's especially true on high-end cars, where parts can be expensive for virtually any repair, but particularly for electrical items.
Although parking sensors and reversing cameras aren't necessarily prone to breaking, they can be damaged easily. The reason is that they're usually mounted at the very front or rear of a car, where they can be snagged by debris or a careless parker. If you're considering a car with parking sensors, we suggest being careful when pulling into parking spots or driving through any area with debris.
And if you think your system might be broken, don't panic: Sometimes parking sensors don't work if they're covered in easily removable road grime.
Keyless Access
An increasing number of cars are available with keyless access, which allows drivers to enter and start a car by simply pulling on the door handle and pressing an ignition button. The system senses the key's presence and does the rest. These systems require complex technology, and fixing them can be expensive.
If you're considering a car with keyless access, it can be hard to predict if and when the system might fail. We have one suggestion: Before buying a car equipped with it, be sure to try it with every door. If even one door isn't working, you may have to replace a door handle, which can be pricey -- especially since it must be painted to match the car's body color.
Rear DVD Players
Many families may be tempted by cars that have built-in DVD entertainment systems. But these can be prone to breaking, as well -- and many aftermarket warranties don't cover them. The good news is that even if a DVD player breaks, shoppers can usually buy a brand-new aftermarket system for a reasonable price. Also, shoppers can consider items that secure a tablet to the headrest, which can easily take the place of a DVD player.
We don't mean to stop you from choosing a luxury car full of high-end amenities, but we think shoppers should be careful before buying a car just because it's equipped with upscale gadgets. Hopefully, our list helps drivers know exactly which used car features to be wary of as they search for the right used car.