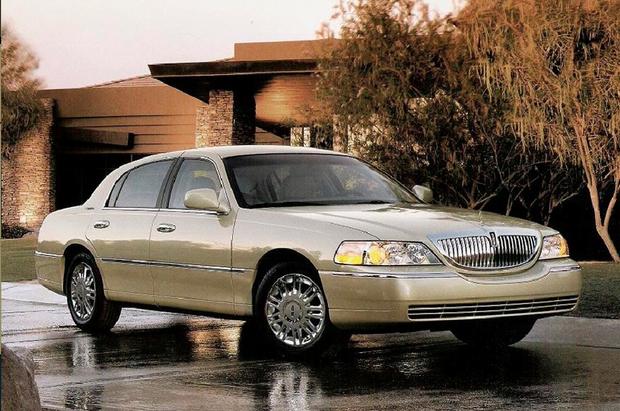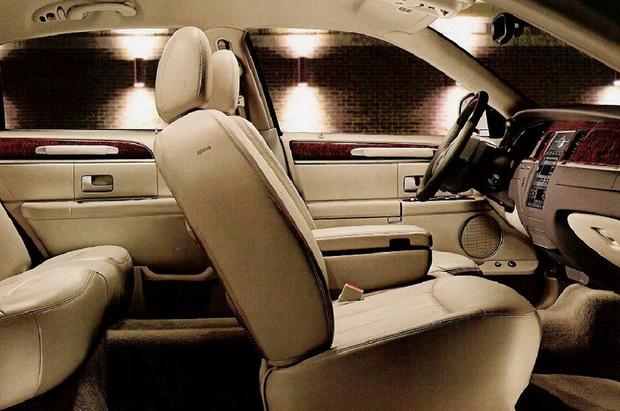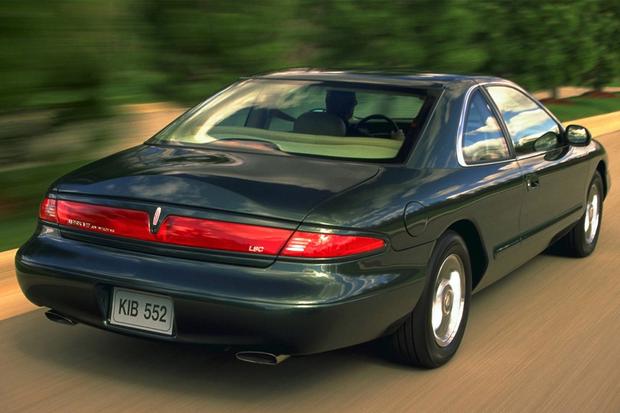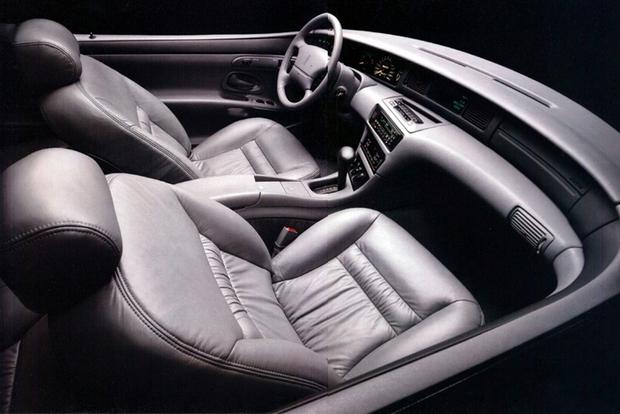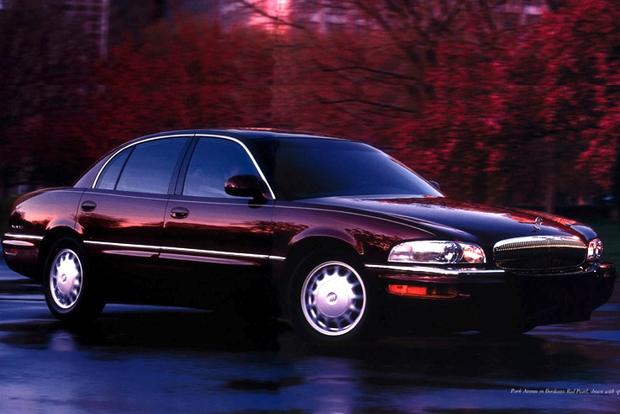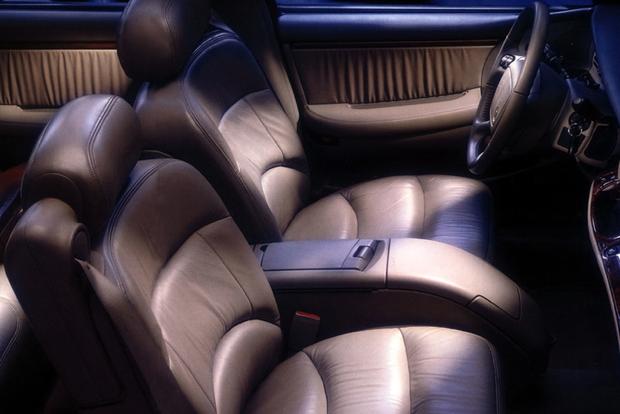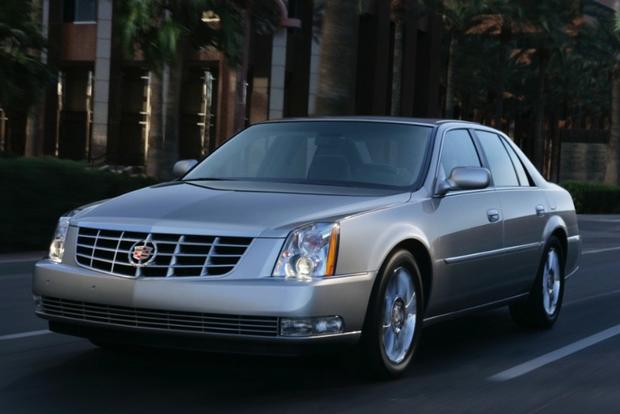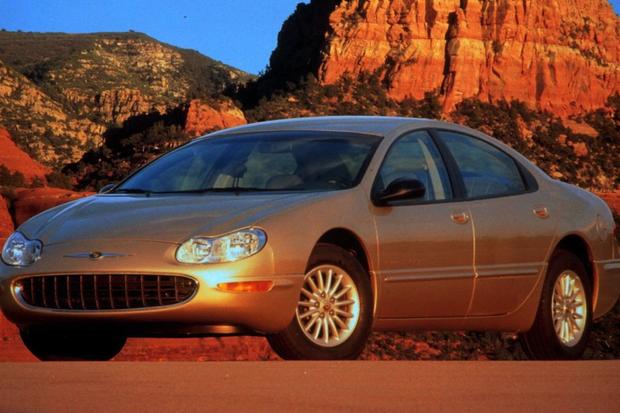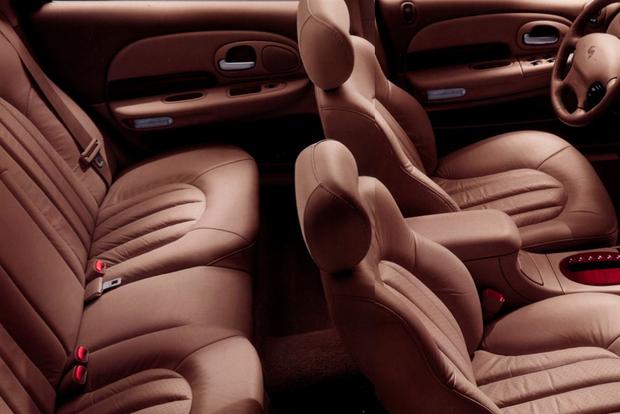 In our first review of bargain used luxury cars, we focused on older-model American luxury cars that offered the soft ride, spacious interior and ornate luxury that defines a brougham. This time around, we look at slightly newer models that still embody the spirit of traditional brougham luxury but may also include such modern safety features as airbags, anti-lock brakes and traction control.
While none of these cars are going to be giving a used BMW or a Mercedes-Benz a run for its money, they nevertheless have a charm all their own. Plush seats, a smooth ride, plenty of power, and enough gadgets and gizmos to keep travel-weary passengers entertained for hours on end make these modern broughams every bit as desirable as their older, less sophisticated forefathers.
Buick Park Avenue (1997-2005)
The big Buick Park Avenue has a solid reputation for reliability and longevity. That alone makes it a great used-car bargain, but toss in the Park Avenue's smooth ride, spacious cabin and long list of luxury trappings, and you end up with a terrific investment. Moving up to the Park Avenue Ultra trim nets a supercharged version of the tried-and-true 3800 V6 engine, creating a car with impressive acceleration and passing power yet one that still remains relatively fuel efficient (at least on the highway). Over its long run, the Park Avenue has added features and some styling changes, such as StabiliTrak stability control on the 2003-and-later Ultra models. Prices for the Park Avenue can run as low as $2,500 for an early model with 100,000 miles or more to around $10,000 for a low-mileage 2005 model with all the bells and whistles.

Chrysler Concorde (1998-2004)
If "big" is the attribute you use to define American used luxury cars, the Chrysler Concorde meets this criteria with room to spare. Long, low and wide, the Concorde's interior volume and massive back seat make it a favorite of the long-legged. Modern exterior styling coupled with a luxurious and well-appointed interior make the Concorde Limited the most sophisticated of the brougham set, yet its smooth ride and exceptionally competent handling also make it a favorite for those who prefer a bit more steering feedback and less float and wallow. A somewhat spotty reliability record on models equipped with the 2.7- and 3.2-liter engines prompts us to advise looking only at later-model LXi or Limited trims with the 3.5-liter V6. Pricing for such cars should run between $3,500 and $8,000, depending on mileage and overall condition.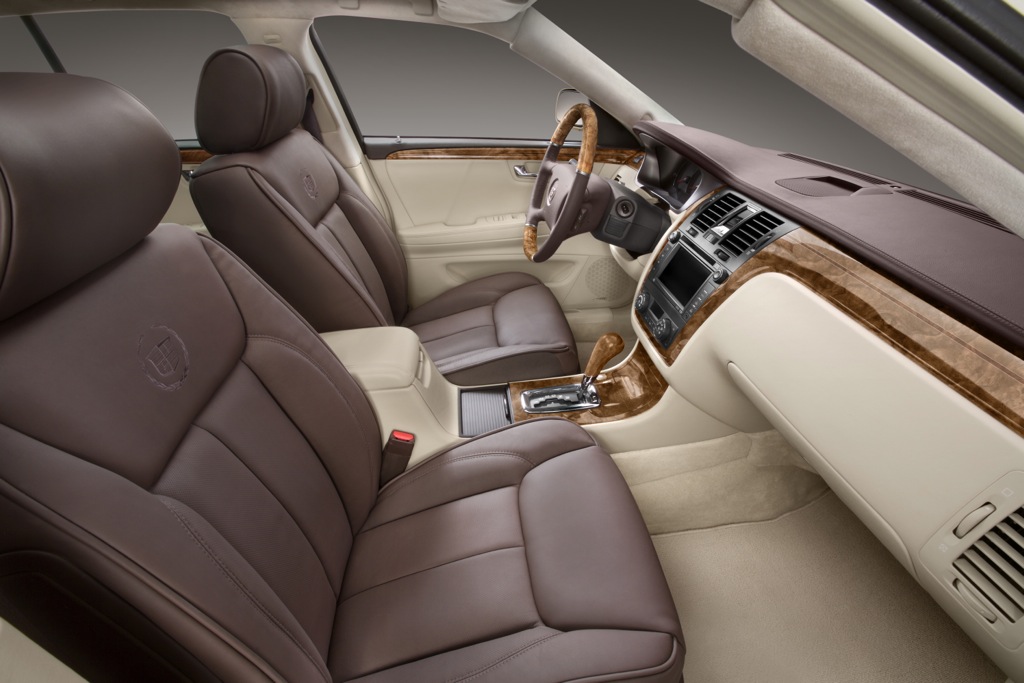 Cadillac DeVille/DTS (2000-2011)
The Cadillac DeVille (later renamed DTS) is one of the great, unsung luxury-car values in the used-car marketplace. Equipped with a powerful Northstar V8 engine, the DeVille has more muscle than one might expect, yet it retains the traditional soft ride and ultra-quiet cabin that have long been the hallmark of Cadillac cars. Times may have changed, but thankfully the DeVille did not. Over its long run, the car remained rather consistent from year to year, although later models did evolve to include such impressive luxury features as night vision (infrared head-up display), navigation, magnetic ride control, heated and massaging rear seats, adaptive cruise control and a power rear sunshade. An early-model DeVille with low mileage generally runs around $5,000 to $7,000 from a private party. A low-mileage 2010 DTS with every option and in excellent condition will likely sell in the $20,000-to-$25,000 range.
Lincoln Mark VIII (1992-1998)
The last great Lincoln coupe, the Mark VIII set new standards in styling, performance and comfort. This sleek 2-door may look like a sport coupe, but its ride is distinctly Lincoln, as is the level of luxury found inside the car's snug cabin. An air suspension that automatically lowers the car at high speeds produces an impressively stable ride without harshness, and although the Mark VIII isn't as technologically advanced as the Cadillac Eldorado, it still offers enough creature comforts to satisfy most buyers of used luxury cars. If the Mark VIII has one area of disappointment, it can be found in the overabundance of cheap, monochrome plastic used to form an otherwise handsome dash and center console. Later models tried to warm things up by adding a 2-tone dash and some wood applique. Production numbers were low for the Mark VIII's short run, making finding a low-mileage car in excellent condition a bit of a challenge. If you do come across such a car, you can expect pricing to range from $3,500 to $6,500.
Lincoln Town Car (1998-2011)
The honor of being the last full-sized, rear-wheel-drive, body-on-frame American luxury car powered by a V8 engine belongs to the Lincoln Town Car. In its final run, the Town Car wasn't as distinctive or opulent as its predecessors, but the last Town Car still holds a special place in the brougham hall of fame. Renowned for its spacious interior, massive trunk, powerful V8 engine and smooth ride, the Town Car is also one of the last sedans capable of accommodating six passengers. Surprisingly fuel efficient on the highway, the big Town Car is an excellent long-distance cruiser. Offered in a number of trims, including Executive, Signature and Cartier, the Town Car commands quite a varied audience in the used-car market. Prices for an early-model 1998 Town Car in good condition can be as low as $2,000, while a nicely equipped, low-mileage 2010 Signature will likely fetch between $15,000 to $20,000.