Car Buying
Used Luxury Cars: Brougham If You Want To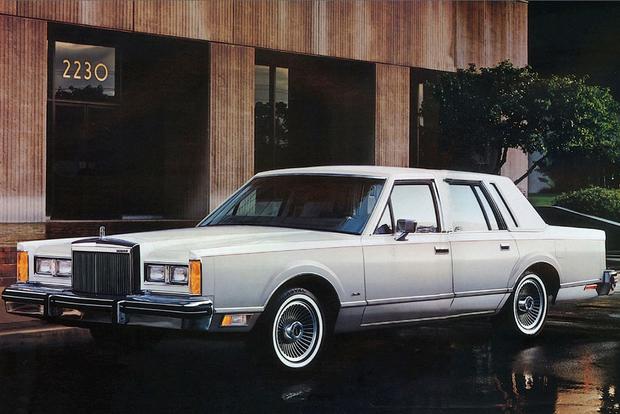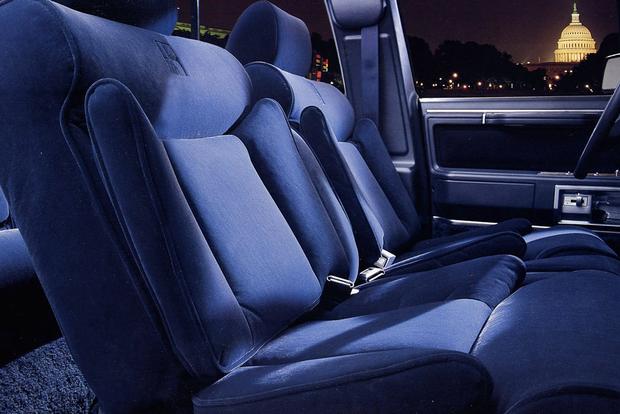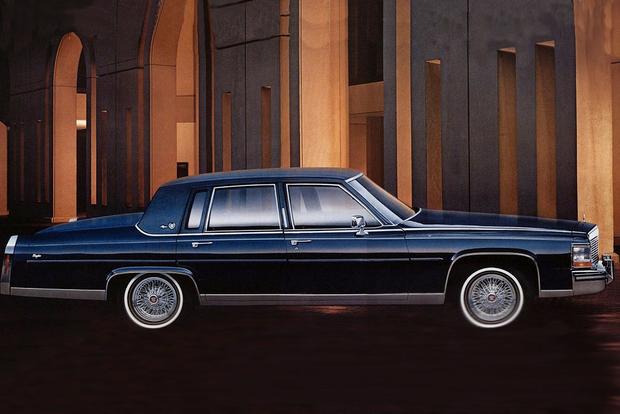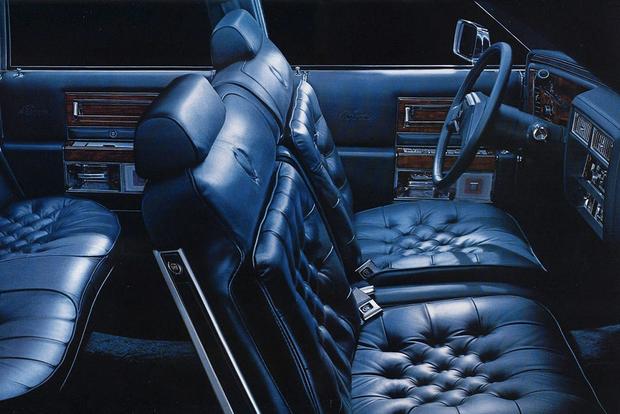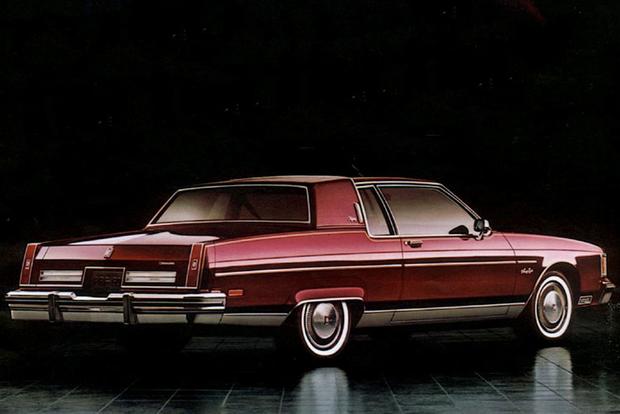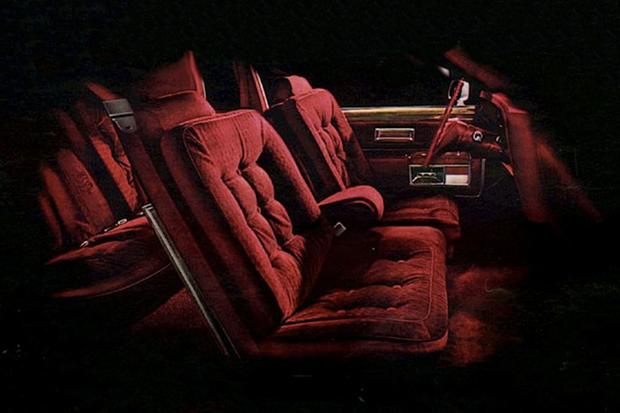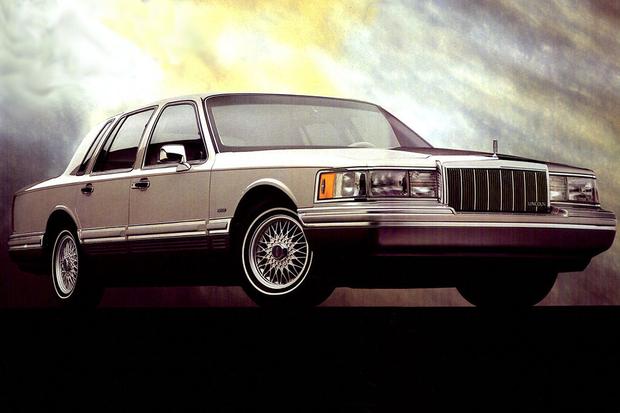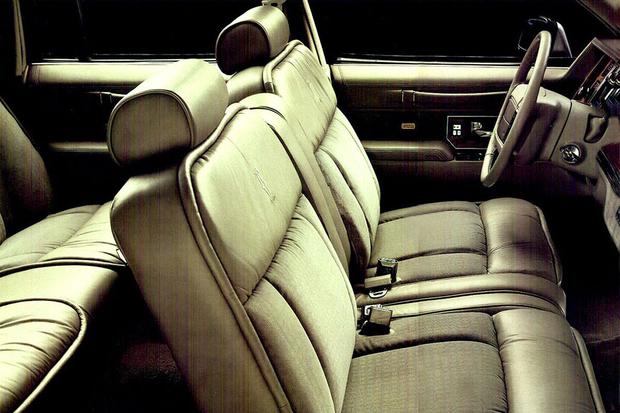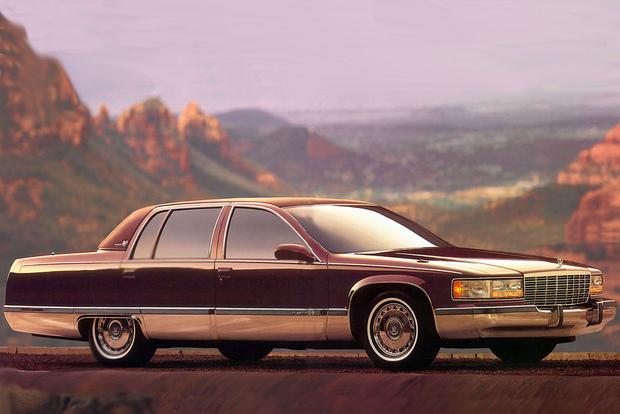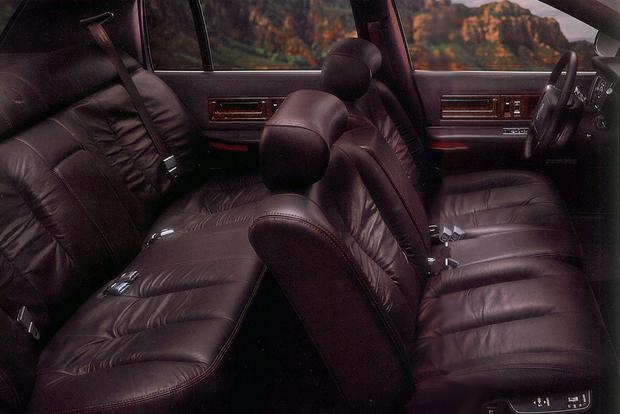 Once upon a time, American used luxury cars were considered the ultimate score. Big, long and low, these massive cruisers floated down the highway as if riding on air, coddling their occupants in living-room-like luxury with not a care in the world concerning aggressive handling, lightning-fast 0-to-60 times or miserly fuel consumption. Many of them included the word brougham in their name or at the very least on numerous badges inside and out. A vehicle in the brougham tradition was generally one powered by a V8 engine, usually equipped with rear-wheel drive, a long hood and trunk, copious interior space and an interior bathed in leather or velour fabric draped over floating cushion seats. Opera lamps, interior pull-straps, a split front bench seat, brilliant colors both inside and out and a cigar lighter in every door are also commonplace features found in most broughams.
Although you won't find a single example of a car styled in the brougham philosophy today, there remain some good used examples on the market. Many of these cars, built in the late '80s and '90s, are still in the possession of their original owner. Find one of these and you'll have a sturdy example of brougham luxury at a fraction of what a new car costs.
1980-89 Lincoln Town Car
If you liked Matthew McConaughey's ride in "The Lincoln Lawyer," you'll want to hunt down a 1980-89 Lincoln Town Car. The ride is super soft, the interior truly plush and the styling unmistakably brougham. Trunk space is enormous, as is the interior space that features exceptional front and rear legroom. Cool features such as power front-vent windows, an onboard trip computer and a lighted driver's mirror-mounted thermometer offer delightful instances of retro high tech.
1987-1992 Cadillac Brougham
The 87-92 Cadillac Brougham descended from the original downsized 1977 Fleetwood Brougham. Although fitted with more modern features such as a fuel-injected V8, the interior, dash and much of the styling remain true to the '77 car, which we think has aged very well over the years. Tastefully applied faux wood adorns the dash and doors, accentuated by tufted pillow seats, elegant interior door panels and must-have features such as automatic headlamps, auto high-beam dimmers and a power reclining passenger seat. The Brougham is most coveted for its brilliant color schemes, offering lavish interiors in shades of blue, red, gold, green, black and even white leather. Prices for the Brougham can go as low as $2,500 and as high as $10,000, depending on condition.
1980-84 Oldsmobile Ninety-Eight Regency
We think the Regency's interior outshines everything else in the field, including more expensive sedans from Cadillac and Lincoln. Elegant styling, rich upholstery and attention to detail make this a car that even nonbrougham lovers could love. A 5.0-liter V8 provides adequate power and good fuel economy, and there seems to be a fair number of survivors on eBay and the AutoTrader listings running from $2,000 to $5,000 mint.
1990-97 Lincoln Town Car
The granddaddy of the brougham set, the 1990-97 Town Car is considered by many to be the last great full-size Lincoln. This big Town Car is full of traditional styling cues from past Continentals, has a number of gorgeous interior layouts (they changed over the years) and is still highly sought after. The Town Car's ride and handling are fairly impressive for such a large car, and the V8 can get as much as 25 miles per gallon on the highway. Find one in good shape with low mileage and you'll experience the very best of Broughamdom. Prices for a good-condition Town Car can range from about $4,500 to as high as $8,000.
1993-96 Cadillac Fleetwood
In 1993, Cadillac redesigned its flagship sedan and revived the Fleetwood name, with the Fleetwood Brougham offered as an upscale trim option. Although these models are not as square-edged or chrome-laden as the Cadillac Brougham, they are still quite nice. GM dropped a Corvette LT1 engine under the Fleetwood's hood, so you know it can get up and go if needed. Prices for a good- to excellent-condition Fleetwood run from around $5,500 to $12,000.
If you're willing to go back a bit further to the early '80s, there's an even greater number of good-condition used luxury cars in the brougham tradition in both coupe and sedan form. They include the stunning 1980-84 Buick Electra Park Avenue, Cadillac DeVille, Lincoln Mark VI, Mercury Grand Marquis and Chrysler Fifth Avenue (rear-drive model 1982-89). Almost all of these cars can be found in fair to excellent condition from as low as $2,500 to about $5,000. A bit harder to find but equally nice are the front-drive 1980-85 Cadillac Eldorado and Seville, Buick Rivera and Oldsmobile Toronado.