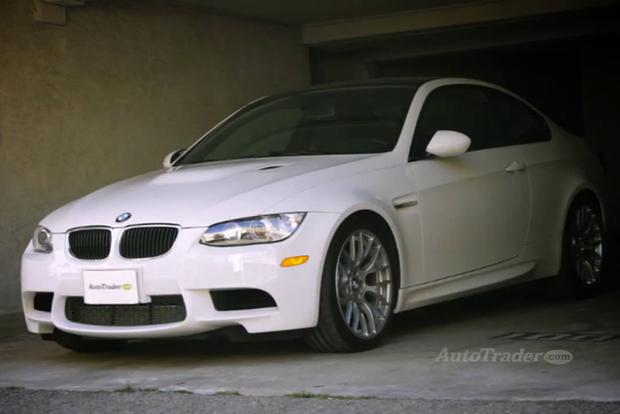 For fans of BMW's big V8 powerplants, times are a-changing. The 2013 BMW M3 will be the last of the V8-powered generation for this Bavarian hot rod. A new M3 is on its way for 2014, and it will be powered by a more reasonably sized twin-turbo 3.0-liter inline 6-cylinder. Regardless, the M3 will likely remain one of the world's great performance machines.
Inside, the 2013 M3 features upscale materials with excellent fit and finish. The standard front seats are the main attraction with a lot of comfort and support, and enough side-bolster adjustability for hard driving. And the BMW iDrive interface is a tech-toy favorite, with intuitive controls and a great-looking display screen.
However, the true magic of the 2013 M3 is its high-speed capabilities. Its 414-horsepower, 4.0-liter V8 flexes out 295 lb-ft of torque through either a 6-speed manual or a 7-speed dual clutch automated manual transmission to the rear wheels. That means the M3 can get from 0 to 60 mph in under five seconds. Add to that a race-inspired suspension to give the M3 all the track prowess one could ever want. Just be ready to make frequent stops for gasoline with fuel economy estimates of 14 miles per gallon city/20 mpg hwy.
The base price for the M3 coupe is $60,100. The convertible stickers at $68,750. The M3's main competition comes from the Mercedes-Benz C63 AMG and the Porsche 911.
The 2013 BMW M3 offers a strong combination of styling, performance and handling, in your choice of coupe or convertible. If you're thinking about buying one, the base coupe with the carbon-fiber roof and the manual transmission is our recommendation. Go for the 825-watt sound system and you've got a ride that will keep you happy whether you're in traffic or on the open road. Now go burn some rubber.