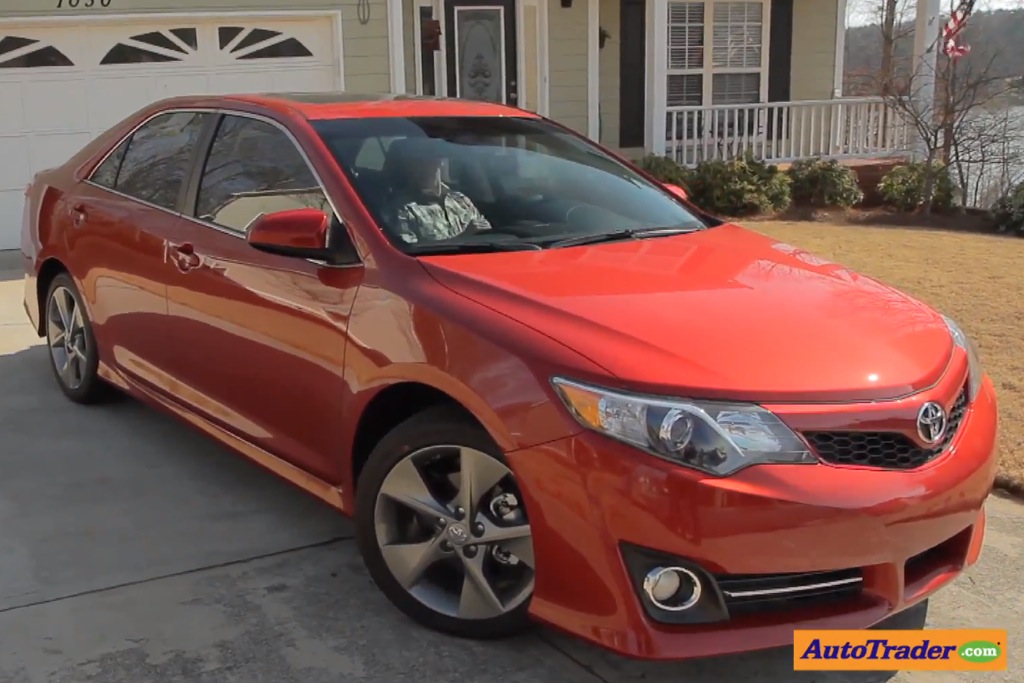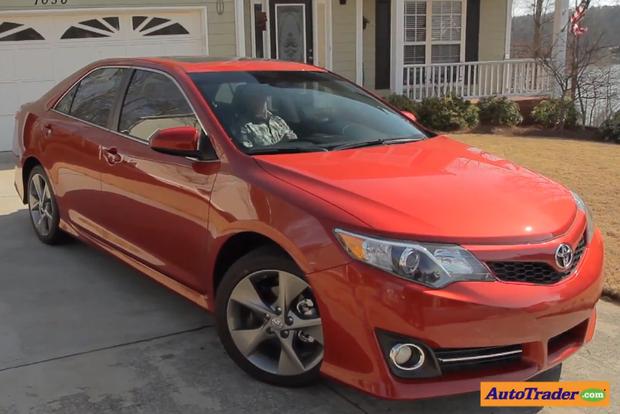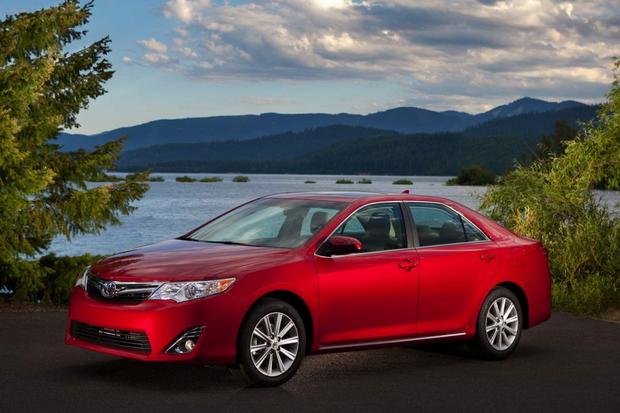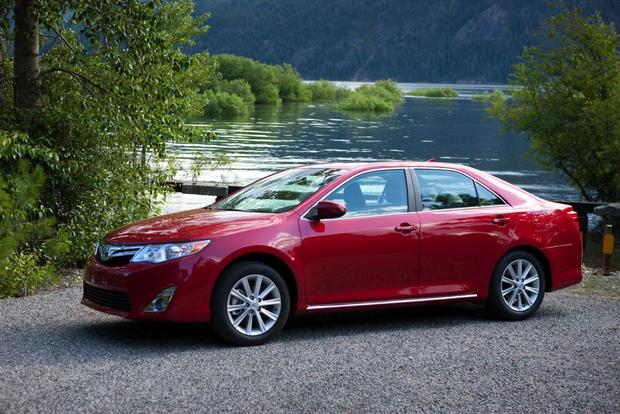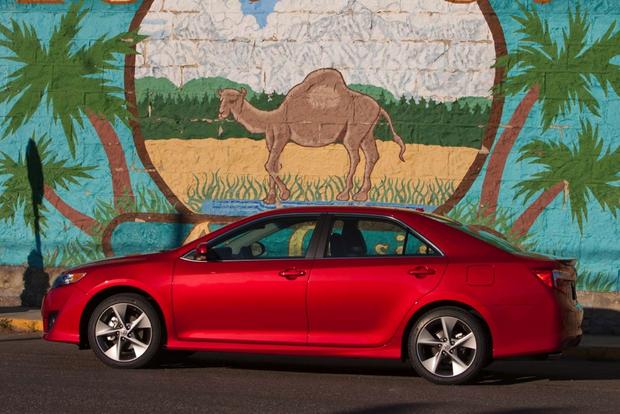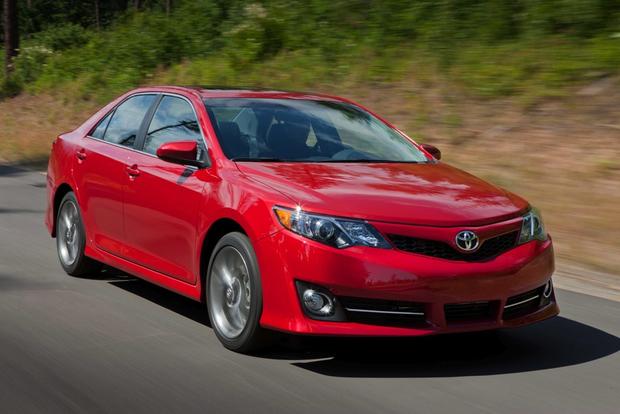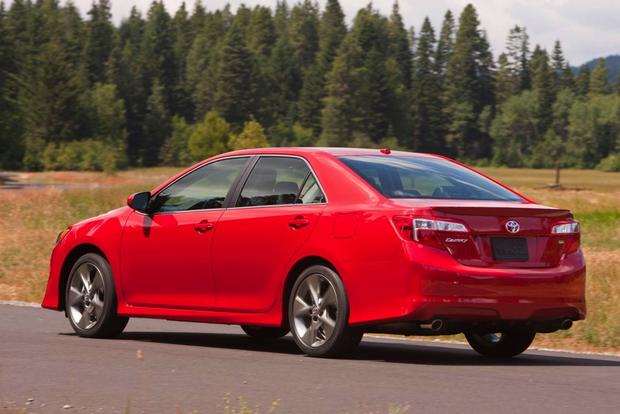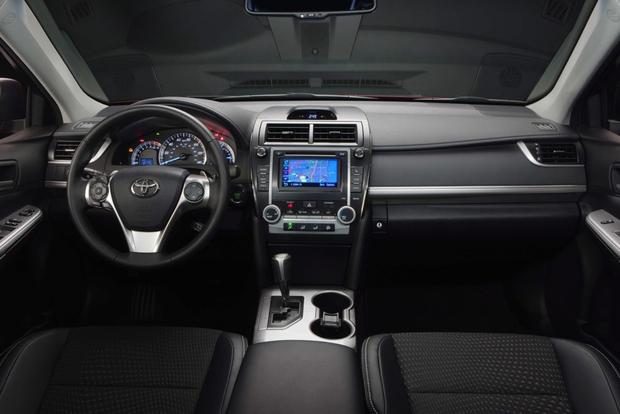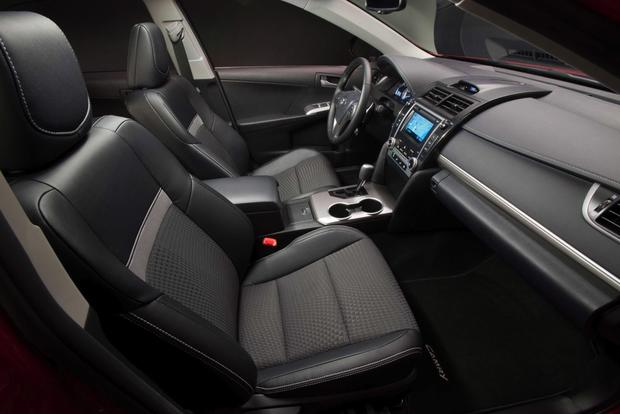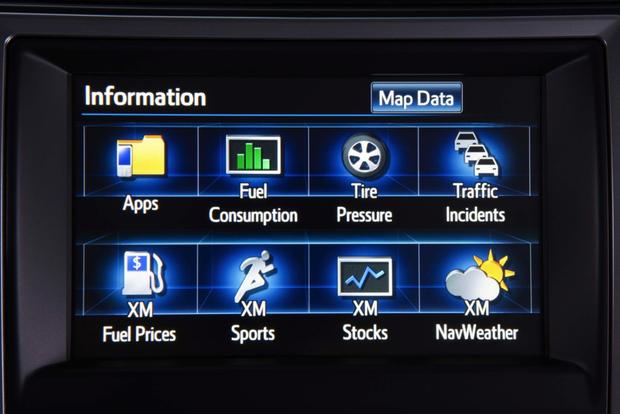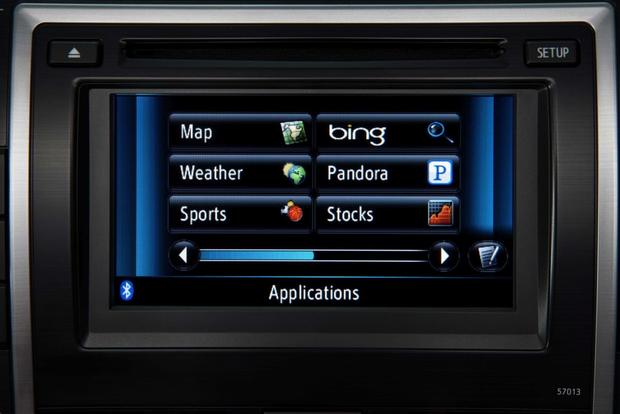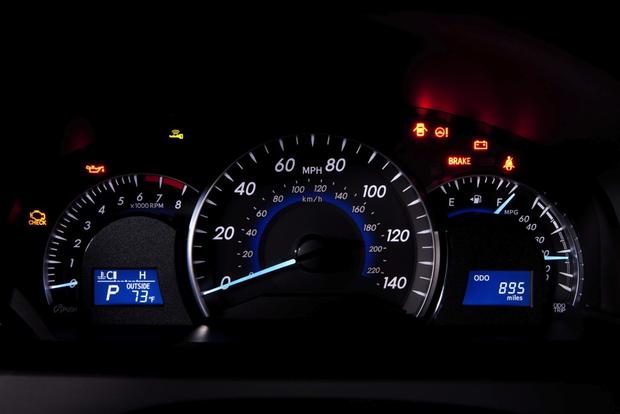 Today we're testing the 2013 Toyota Camry. The Camry was redesigned last year, and comes in four trim levels: the L, LE, SE and XLE. The interior materials look and feel high-end, and the interior is roomy and well-proportioned. On the road, it's smooth, quiet and very comfortable.
The Camry offers an array of high-tech features, including a JBL sound system, satellite and HD radio, a touchscreen navigation with backup camera, a smart key with a push-button start and Toyota's Entune system. Entune offers Internet-based apps right in the dashboard, such as Opentable, which can search for restaurants and make reservations. Bluetooth with audio streaming is also standard in all models.
To help bring Camry drivers together, Toyota created a social community called The Camry Effect. There, the 7 million Camry drivers can share their personal experiences about how the Camry fits into their lifestyles. 90 percent of all Camry models sold in the last ten years are still on the road, so the Camry has affected a lot of people.
While it's never been known for speed, the Camry V6 can go from 0-60 mph in about six seconds. Even the 4-cylinder Camry hybrid model can do 0-60 mph in around 7.6 seconds. The SE trim is the sportiest, offering tighter steering, 18-inch alloy wheels and steering wheel-mounted paddle shifters.
Two gas engines are available. One is a 178-horsepower 4-cylinder that returns 25 mpg city and 35 mpg highway, for a combined average of 28 mpg. The more powerful V6 has 268-hp and returns 21 mpg city and 31 mpg highway, making it one of the leaders in its class. And the 156-hp Camry hybrid gets 43 mpg city and 39 mpg on the highway.
The 2013 Toyota Camry also offers high-tech safety features like blind spot monitoring and Safety Connect, which can track a stolen car in the event of a collision. It's also available with rear cross-traffic alert, which lets you know if a car is coming as you back out of a parking spot.