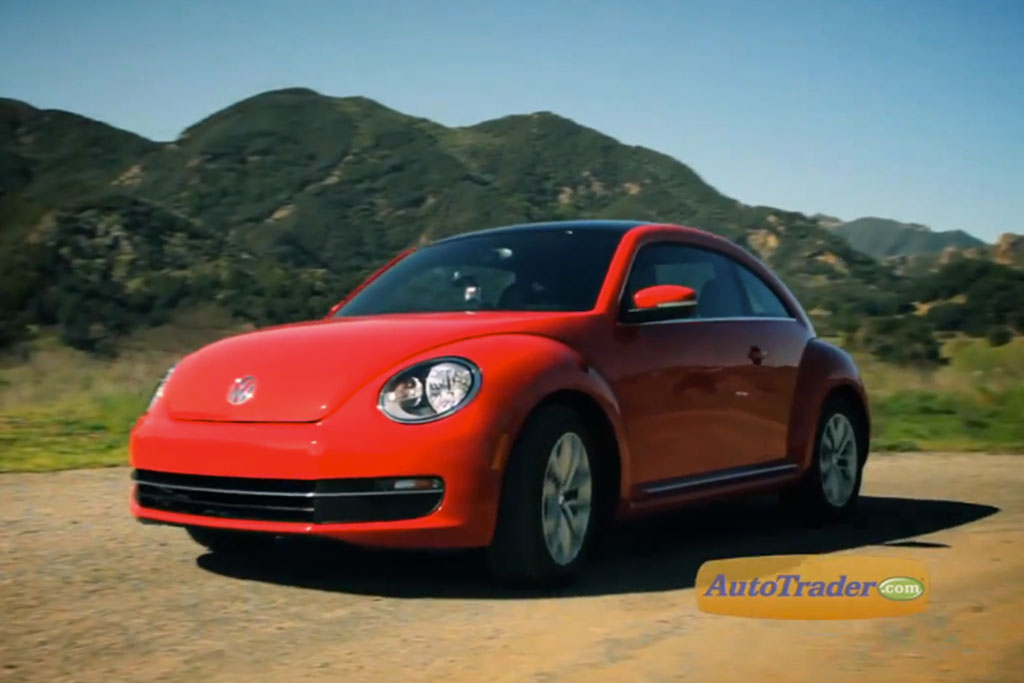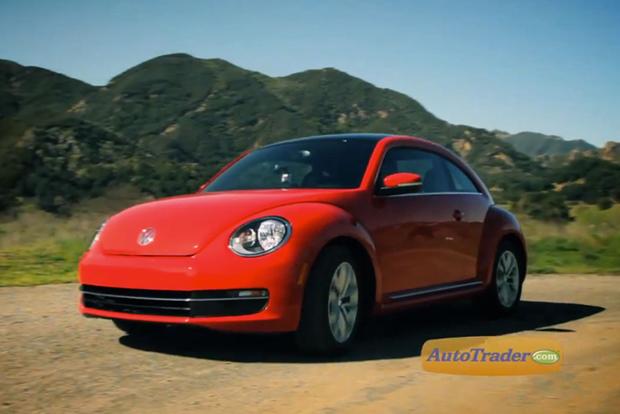 Can you think of a car more recognizable all over the world than the Volkswagen Beetle? It might be hard, and for the 2013 Volkswagen Beetle TDI a lot has changed since its original bug-shaped ancestor made its American debut after World War II.
The 2013 Beetle has three trim levels based on your engine choice: 2.5, Turbo and TDI. For more originality, VW offers a wide range of optional packages, including the Sunroof, Sound and Navigation packages.
For entertainment, the 2013 Beetle offers iPod and Bluetooth connectivity standard, but no USB port is available. The touchscreen audio system is a real plus, with an SD card reader for all your MP3s, while the 9-speaker Fender Premium Audio system is a must-hear option with the Audio package. The available navigation system is intuitive, but the screen is too small. It can be operated while driving, allowing your passenger to chart your route as you drive.
New for 2013, the Beetle TDI is powered by Volkswagen's 2-liter turbo-diesel inline 4-cylinder, which provides 140 horsepower and 236 lb-ft of torque. Power is routed to the front wheels through either a 6-speed manual or 6-speed dual-clutch automated Direct Shift Gearbox. The other engine options include a naturally aspirated 2.5-liter inline 5-cylinder that makes 170 hp and 177 lb-ft of torque and a slightly more powerful 2.0-liter inline 4-cylinder turbo with 30 more hp and greater torque.
If more performance turns you on, consider the Turbo trim -- but you'll take a pretty good hit on fuel economy compared with the TDI. Mileage estimates range from 21 miles per gallon city/30 mpg hwy with the gasoline powered Turbo to a best of 28 mpg city/41 mpg hwy with the TDI and the 6-speed manual.
The TDI is no slouch. With lots of response from a stop and its quiet operation, passengers won't even know it's a diesel.
Base price is $19,995 for a 5-cylinder 2.5-liter and slides up to $27,645 for the TDI with Sunroof, Sound and Navigation packages.
Competition for the 2013 Volkswagen Beetle TDI includes two VW alternatives: the Golf and GTI. Both vehicles offer similar powerplants but have more interior space and better overall quality. You may also look at the FIAT 500 Abarth, which keeps up in performance and originality but might be short on space, or the MINI Cooper S, which wins the sports car comparison with excellent performance, economy and handling.
The VW Beetle remains as popular as ever and has evolved from a simple, basic runabout to a modern, well-equipped compact with numerous options and features wrapped in that unmistakable shape. There might be other compacts that offer more performance, interior space and fuel economy, but few include a fan club that stretches around the globe.