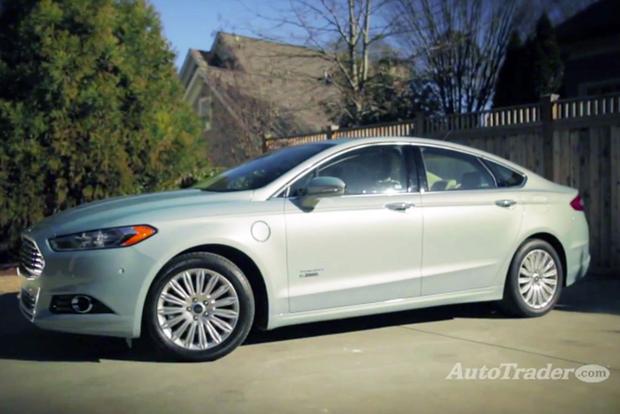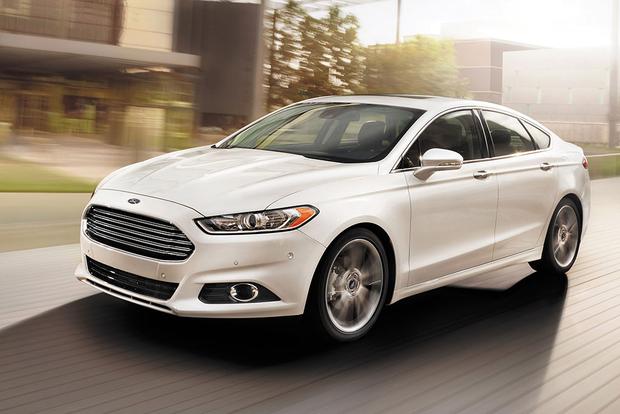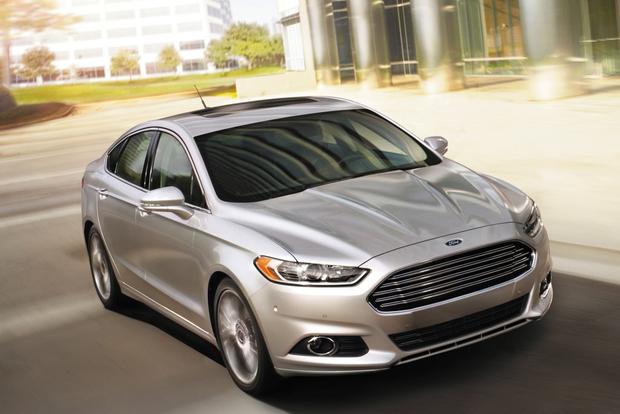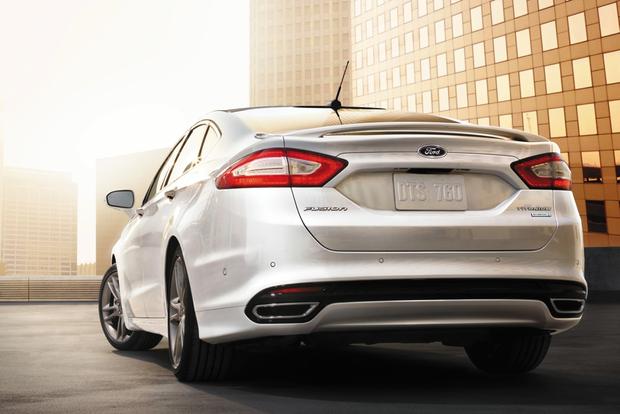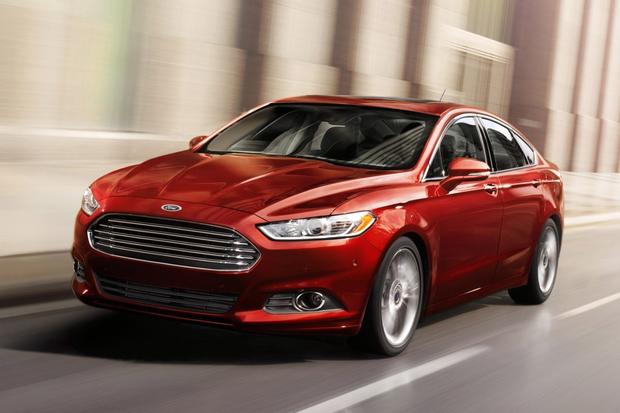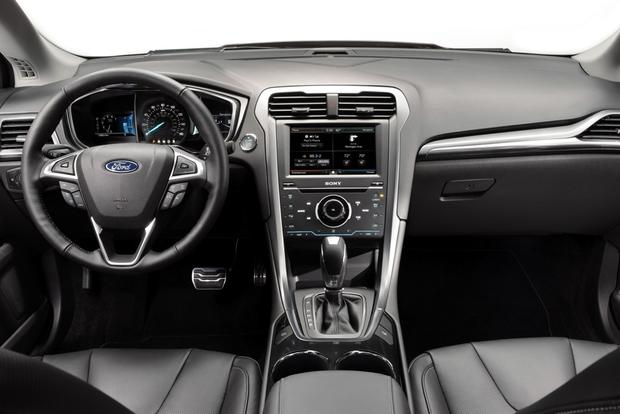 We're big fans of the Ford Fusion around here, so we were excited to get behind the wheel of the 2014 Ford Fusion Energi to see how it fares during a typical workday.
The Energi is a plug-in hybrid outfitted with a super efficient gas engine and a battery-powered electric motor. You just plug the 120-volt charging cord into a standard wall outlet for seven hours and the Energi's fully charged. The battery will take the Fusion Energi 20 miles before needing a recharge. In gasoline mode, it works like a typical hybrid and gets a not-so-shabby 43 miles per gallon. The ability to switch from electric-only EV Mode to gas/electric hybrid mode when the Energi's battery gets low is a big plus, especially if you're looking for a midsize sedan that can be green around town but can also handle a long commute or road trip.
The exterior is impressive. It looks like a luxury sedan with its large grill, LED lights and contoured body. As for handling, most hybrids are lacking when it comes to acceleration, but the Energi is quick and responsive.
This Fusion is a really comfortable car with a spacious back seat, perfect for taking clients to lunch or an off-site meeting. The dash is sleek with bright LED displays and customizable instrument controls. There's quite a bit of plastic, but it's nicely textured and doesn't really take away from the overall modern feel. Keep in mind that what you gain with the Energi's fuel economy and backseat spaciousness, you lose in cargo room. The large battery takes up some valuable square footage in the trunk, but the fold-down rear seats give you a little extra flexibility.
The Energi doesn't skimp on options. SYNC with MyFord Touch, Sirius satellite radio and heated leather seats all come standard. The MyFord Touch system is fairly easy to understand. We like the large touchscreen with color-coded displays for nav, audio, phone and climate. The voice-activated features and steering-wheel controls are nice touches, too. With mostly 5-star ratings across the board, the Fusion's safety features are impressive. On the SE model, however, almost all of the advanced tech, such as active park assist, the rearview camera and lane-keeping alert, are optional.
The 2014 Ford Fusion Energi is a midsize plug-in hybrid designed for people who are still not ready to fully commit to an electric car. It's definitely pricier than a standard hybrid, but with all that the sporty Fusion Energi offers, we think it's worth a look.