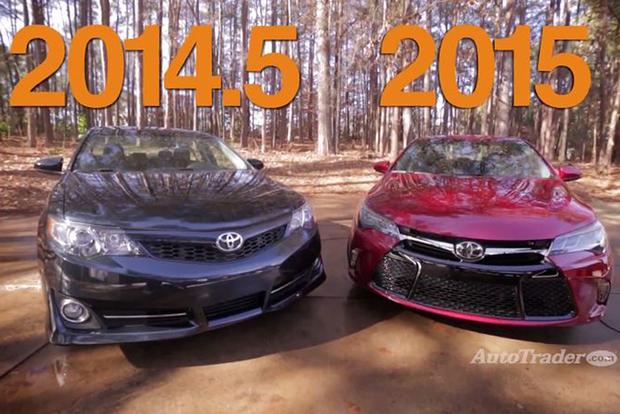 If you're interested in a new Toyota Camry, you might find yourself trying to decide between the 2014.5 model and the recently updated 2015 Toyota Camry. To help you understand what's new, we've explored some of the key differences between the two.
Side by side, you can see that Toyota has made several major changes to the latest Camry compared to the outgoing model, which stop just short of a complete redesign. Under the hood, however, the two Camry models are almost identical. Both use 4-cylinder engines, gas or hybrid, with a muscular V6 available for car shoppers looking for more power.
In terms of driving experience, the 2015 Camry's handling has been tweaked for a sportier feel, and its interior is a little quieter for improved comfort. The latest model also boasts a nicer cabin with higher-quality materials. There are also some convenient high-tech upgrades and additional safety features to bring it in line with rivals.
If you're on a strict budget, consider a 2014.5 model or a certified pre-owned 2014 Camry, which is largely similar. But if you're willing to spend a little bit more, the 2015 Toyota Camry boasts some key upgrades that make it a much better car.