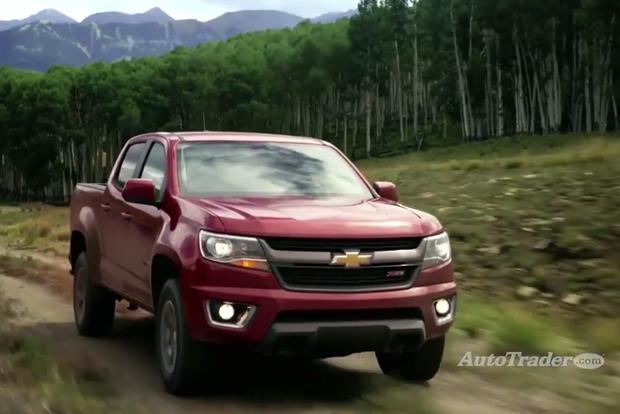 The 2015 Chevrolet Colorado is a brand-new midsize pickup truck that looks to combine the capabilities and ruggedness of a full-size truck with a smaller size that makes it nimbler and easier to drive in a big-city environment.
For drivers who still remember the outgoing Colorado, forget about it. The 2015 model is completely re-engineered from the ground up, offering new styling, new engines and -- perhaps most importantly -- a new interior. While the outgoing model earned sharp criticism for its low-rent cabin, the latest version gets it right with a much more upscale look and feel everywhere you turn -- especially in comparison to rivals such as the Nissan Frontier and Toyota Tacoma.
On the outside, the Colorado's look differs sharply from the old model's appearance -- and we like the sporty new style. We also like the Colorado's towing capabilities, which reach up to 7,000 pounds. Not bad for a midsize pickup. Perhaps the Colorado's best quality, however, is its ride. It's almost carlike on the road, with a smooth feel and surprisingly sharp handling. We typically don't see this type of comfort from a pickup truck.
Under the hood, the 2015 Chevrolet Colorado offers two options: a 200-horsepower 2.5-liter 4-cylinder engine in base versions, and a 305-hp 3.6-liter V6 for drivers interested in upgrading to even more power. A diesel engine is also expected to debut soon. Put all of its attributes together, and the Colorado is an excellent midsize truck that very much deserves a spot on your shopping list.