Car Buying
2015 Honda CR-Z: Add a Supercharger Without Voiding the Warranty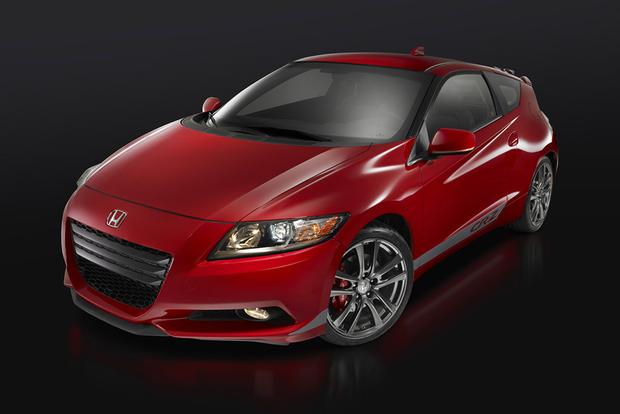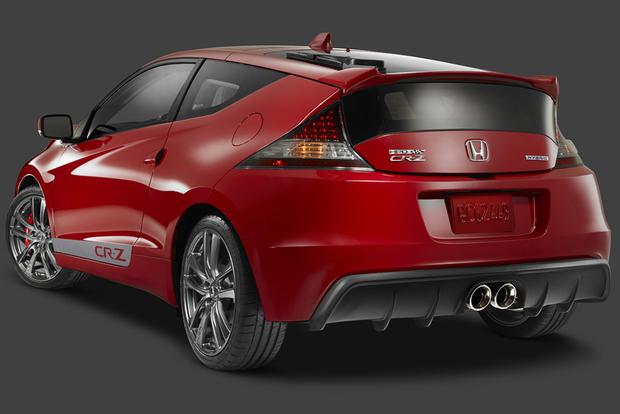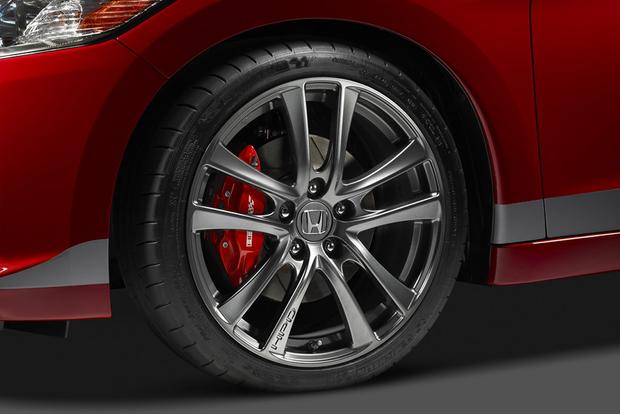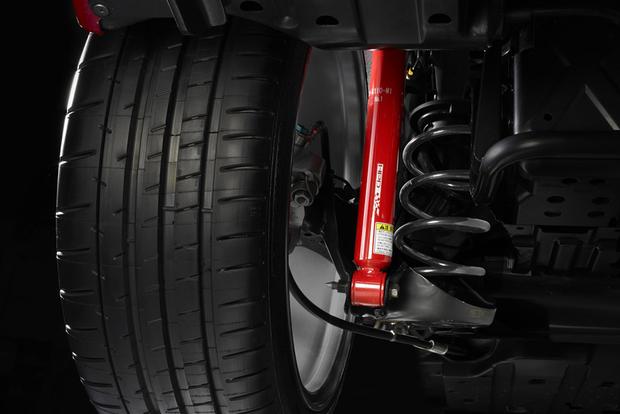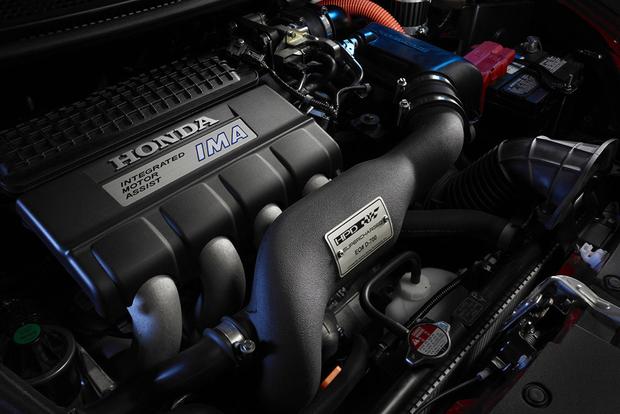 When we reviewed the 2015 Honda CR-Z, we questioned the "sport hybrid" moniker that Honda applied to the compact coupe hatchback, saying, "In spite of its sport-inspired features, the CR-Z isn't very sporty." We praised its performance off the line and touted its agility, but we wanted more acceleration above 20 miles per hour. Honda must have heard our request (and noticed that its owners were running to the aftermarket for help), because there's now a set of factory Honda Performance Development (HPD) Street Performance accessories designed to improve the CR-Z's performance. And if the parts are installed by an authorized Honda dealer, they not only don't void the new-vehicle warranty, but they even get included in Honda's new-vehicle warranty (3 years/36,000 miles) or powertrain warranty (up to 5 years/60,000 miles).
(Super)charge It!
At the heart of the CR-Z performance upgrade is a $5,495 supercharger kit. A supercharger is a smart addition to the CR-Z because it boosts horsepower to 197 hp (combined gas/electric), up from 130 hp stock. You can't just bolt a supercharger to an engine and expect it to work correctly, but HPD has done the engineering properly, and the supercharger kit includes an air-to-air intercooler, high-flow fuel injectors and an ECU flash. After this kit is installed, the CR-Z will need to be fueled with 91 octane (Premium) gas.
Once you start monkeying around with a supercharger, other accessories are sure to follow. HPD is ready with an exhaust system ($1,400), limited-slip differential ($1,375) and sport clutch ($640). These parts make sense with the added hp of the supercharger. The new, free-flowing exhaust sounds great and can improve the torque curve of a properly tuned engine, while the limited-slip differential and sport clutch help get the new power to the ground. It's easy to spin the front wheels (the CR-Z is front-wheel-drive only) with 197 hp, and that's a waste of power. When it's time to stop, you're going to want the HPD Front Brake Kit ($2,100) to handle that extra thrust, too.
Additionally, HPD has developed a suspension kit ($1,550) to further sharpen the already-agile handling of the CR-Z. Big 18-inch wheels ($1,260 per set) and tires ($1,000-plus for a set) add grip and further improve handling. A rear diffuser ($400) helps to calm the air behind the CR-Z, which can also improve handling at speed -- and improves looks at a stop. An HPD emblem ($40) and CR-Z sticker set ($60) seem essential to completing the package, which comes to about $15,374 it you buy it all. Add in the cost of a 2015 Honda CR-Z ($21,000-$22,900) and dealer installation (cost not applicable), and you have a hot hybrid hatch that is street-legal in 50 states and trackworthy for a lot of fun.
Bottom Line
We drove a supercharged CR-Z at a recent Honda press event, and it's a hoot. The goal of adding sport to the hybrid has been achieved. Our big question is about the cost of this whole package, which results in a $35,000 (conservatively) front-wheel-drive hybrid that is bound to get less than the 36 miles per gallon in the city and 39 mpg on the highway of the stock CR-Z -- and needs to drink Premium fuel. We'd be much more likely to buy a new Mazda MX-5 or used Miata and get the rear-wheel-drive experience that most sports-car buyers prefer.
Hot-hatch fans will appreciate the complete HPD treatment, though, and a supercharged CR-Z will definitely be the talk of the parking lot -- especially with the HPD emblem and CR-Z sticker kit.