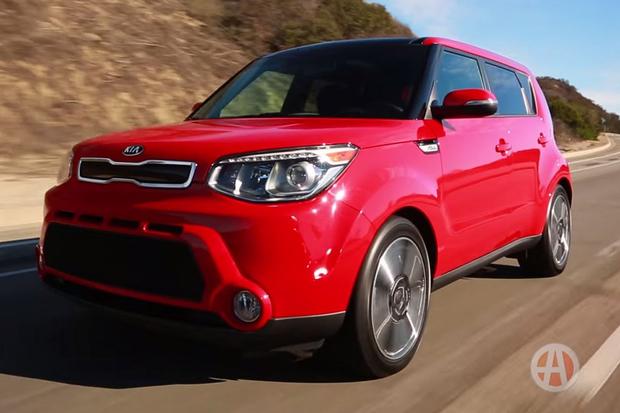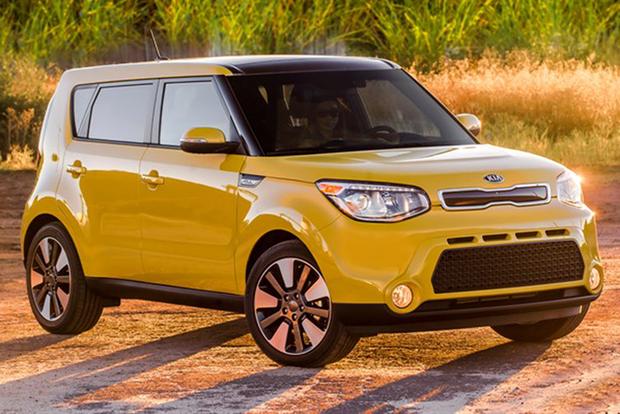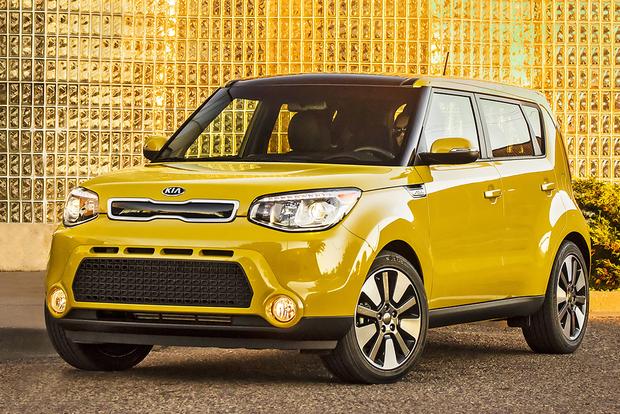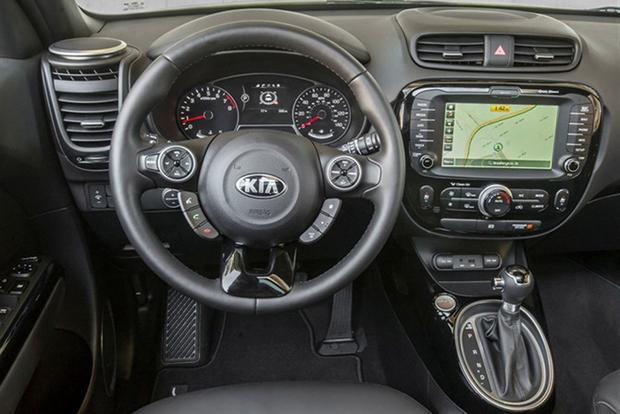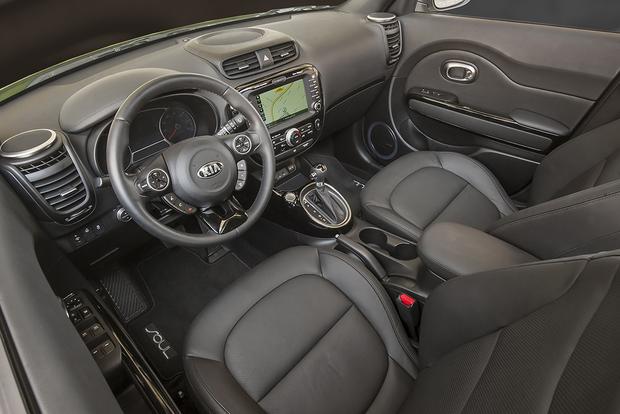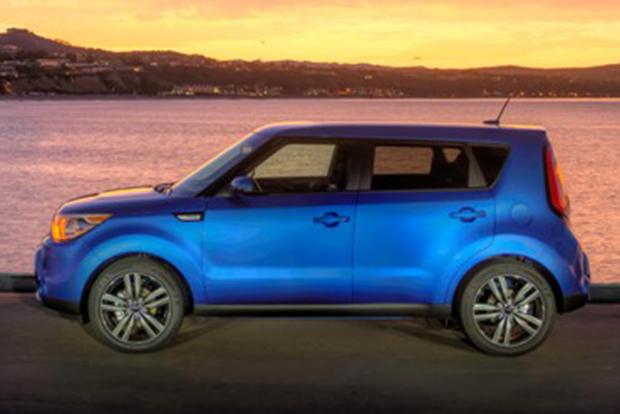 The 2015 Kia Soul proves that, even when you mature, you can still be fun. With this second-generation Soul, Kia goes uptown -- but it still has plenty of funk! Here are five reasons to take it seriously as a premium hatchback, too.
Classy Cabin
Without a doubt, the Soul's cabin is well put together. In fact, it's so nice inside that it reminds us of a Volkswagen. The materials are supple, and the dashboard looks good, too. We're not used to seeing such quality in this segment.
Grown-Up Styling
The original Soul's playful looks clearly struck a chord with shoppers, but the proportions are tighter this time around, and there's a harmony from nose to tail that wasn't quite there before. At the same time, it's immediately recognizable as a Soul. For Kia's design team, that's a job well done.
Versatile Interior
Despite its compact size, the Soul has plenty of room for four adults, or even five in a pinch. That's a big part of its appeal. Another big deal is its cargo hold: With over 60 cu ft. of space, the Soul is roomier than some compact crossovers. Among affordable hatchbacks, only the Honda Fit comes close.
Upscale Features
The Soul is full of available features you wouldn't expect in an economy car, including a panoramic sunroof, UVO voice recognition and automatic climate control, as well as something called the Whole Shabang package, which adds features such as xenon headlights and upgraded leather trim. Try finding all that kit in a Fit.
Solid Drive
On the road, the Soul imparts a sense of stability. It soaks up bumps in a smooth, controlled manner -- there's none of the original Soul's lightweight, almost jittery feel. Throw in up to 31 miles per gallon on the highway, and you have all the makings of a class-leading hatchback.
Autotrader Says
Is the 2015 Kia Soul the best affordable hatchback on the market? Uptown funk really is gonna give it to ya.