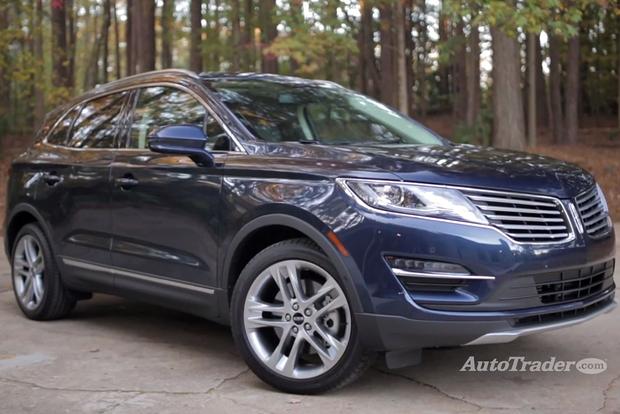 The compact luxury crossover segment is highly popular right now, and its newest entrant is the 2015 Lincoln MKC, which offers a supple ride, lots of luxury equipment and impressive powertrains. In our latest video, we've covered all of the MKC's most important attributes.
The MKC is offered in three trim levels: the Premier base model, a mid-range Select model and a high-end trim called Reserve. Front-wheel drive is standard, while all-wheel drive is optional. Prices range from $31,000 for a base-level Premier to around $45,000 for a well-equipped Reserve.
All MKC models feature turbocharged 4-cylinder engines. Two power plants are available -- a 240-hp 2.0-liter and a 275-hp 2.3-liter -- and both offer good gas mileage and strong acceleration. All MKC models also feature a standard 6-speed automatic transmission.
To us, the 2015 Lincoln MKC is one of the top performers in the crowded world of the luxury compact crossover -- and we think it presents an excellent alternative to more popular models such as the Acura RDX and BMW X3.