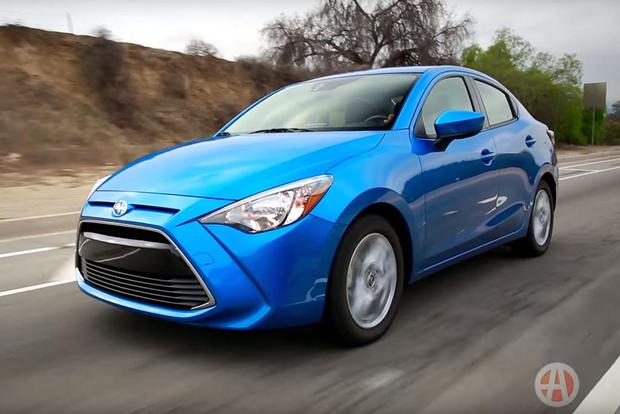 The creation of Scion in 2002 has changed the game, and now the brand is back at it with the Scion iA, its first-ever compact sedan. We have five reasons the compact-sedan class will never be the same.
Quality Drive
Behind the wheel of the iA's 105 horsepower, you'll find yourself confident in corners and tight spaces. The steering and handling has a fun, sporty feel. It is also pretty smooth and comfortable on the open road. You'll find that the iA's 1.5-liter 4-cylinder engine is fairly quiet compared to most of its competition.
Dashing Design
At a side glance, you could mistake the Scion iA for a Mazda, and rightfully so -- the iA is based on the Mazda2, which isn't even sold in the U.S. With a refreshing look, 16-inch alloys guiding you and its own unique front grille design, the iA stands apart from the herd.
Bang for Your Buck
Quite simply put, the Scion iA is easy on the pocketbook. When compared to others in its class, the lavish features and ride quality the iA offers makes its sticker of $16,500 seem extremely reasonable. The best part is that you don't have to add much at all, as it comes very well-equipped out of the gate.
Generous Features
In general, compact sedans don't really come with a ton of premium features, especially standard trims, but Scion raises the bar with the iA. Without paying up, the iA has a push-button ignition, a low-speed pre-collision warning system and a 7-in touchscreen with Bluetooth, audio and steering-wheel controls. Nice job, Scion.
Frugal on Fuel
Whether you are ripping through city streets or cruising the highway, the iA leaves you happy at the pump. The continuously variable automatic transmission has an Environmental Protection Agency rating of 37 miles per gallon combined, while the manual receives 31 mpg in the city and 41 mpg on the highway for a combined 35 mpg, which is right at the top of its class.
Autotrader Says
In the subcompact-sedan world, it seems the selections are endless. However, with top-notch features, solid mileage and unbelievable pricing, the Scion iA is an unbeatable choice.