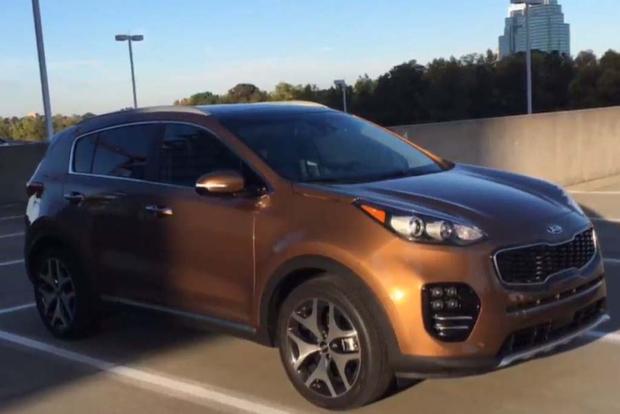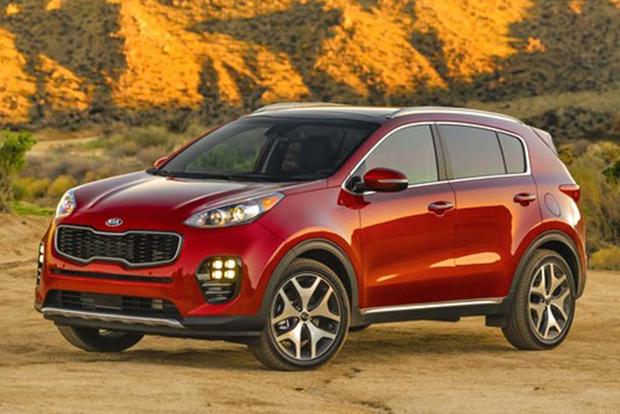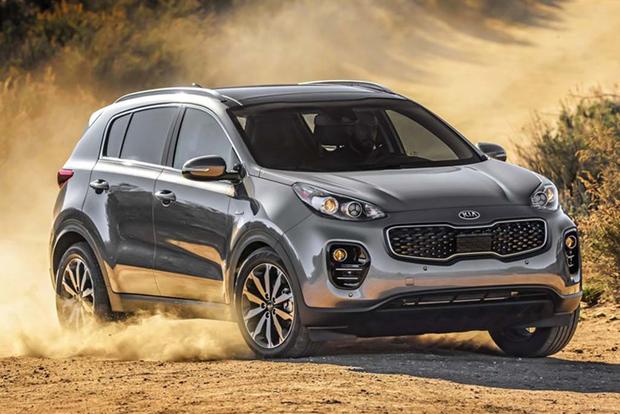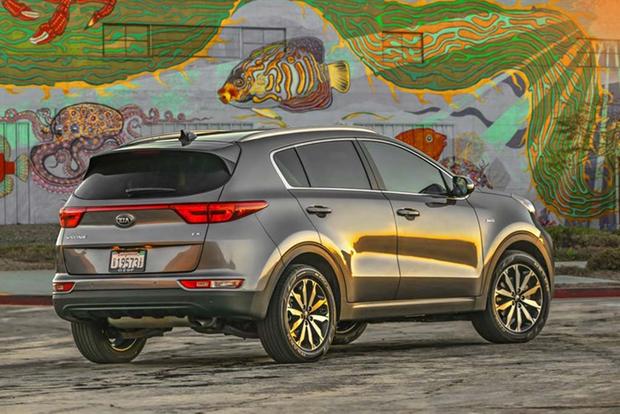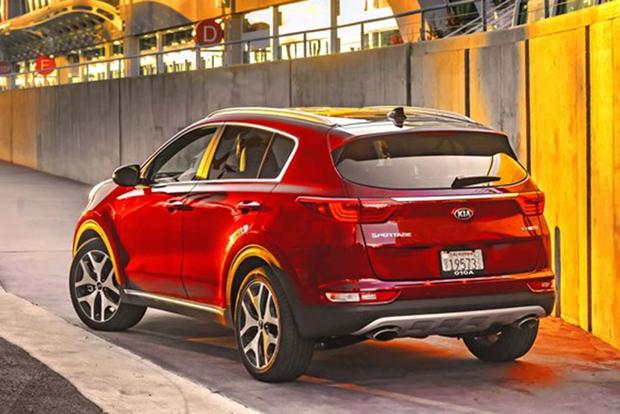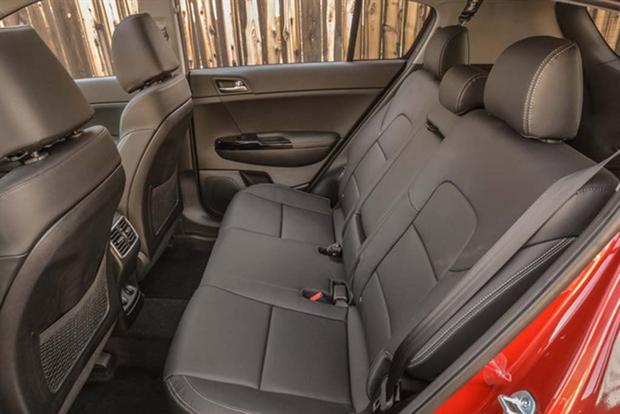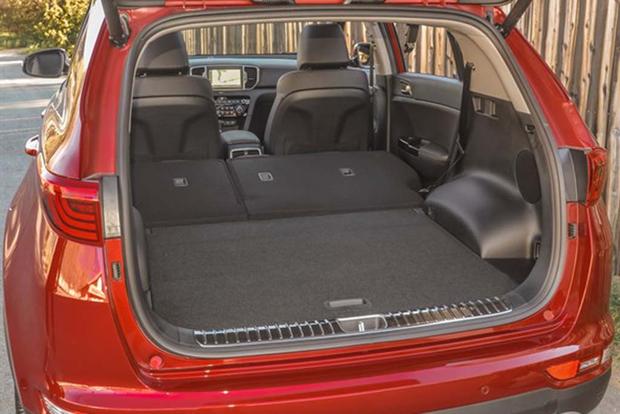 We recently had a chance to get behind the wheel of the new 2017 Kia Sportage SX. It's remarkably good-looking in a modern kind of way -- though not all our editors agree. Some would prefer something more subtle.
The turbo engine provides plenty of pull off the line. Handling is decent, too, but with a comfortable everyday ride.
The size is just about perfect and makes it easy to park. You'll likely want to consider the Sportage alongside the Honda CR-V and Jeep Cherokee.
The redesigned Sportage is surprisingly quiet inside, and that interior is made up of good-quality materials.
One of my favorite features on the SX is its big sunroof -- it gives the car a much more premium feel. There's also a good-size touchscreen that doubles as the parking camera monitor.
With excellent acceleration, a power rear liftgate, a big sunroof, LED fog lights, LED taillights plus lots of metallic-looking trim, the Sportage looks and feels more premium that you'd expect for a small Kia SUV.
Unless it snows a lot where you live, we recommend The Sportage SX Turbo with front-wheel drive. Skipping all-wheel drive saves you about $1,500.
The 2017 Kia Sportage starts at around $23,000 and runs into the mid-$30,000 range if you opt for the SX turbo and all-wheel drive.