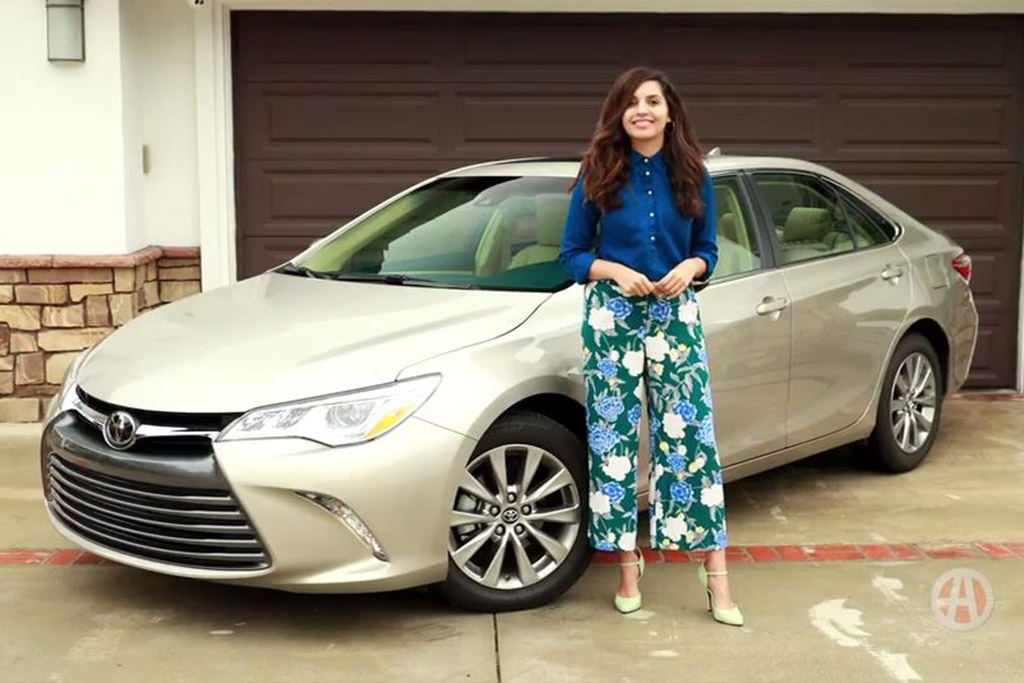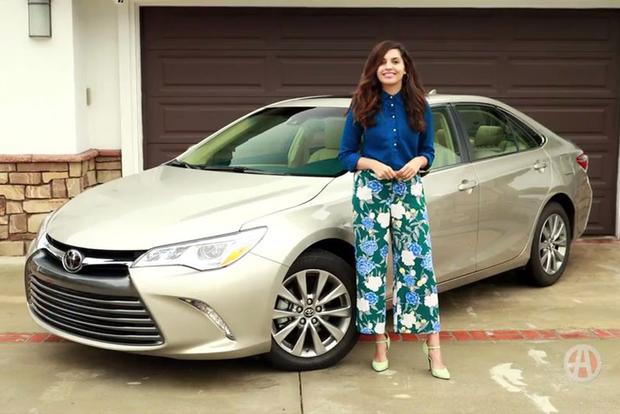 It may not be the flashiest or sportiest midsize sedan on the block, but at the end of the day, the Toyota Camry has a little something called reliability. Here are five reasons the tried and true 2017 Toyota Camry continues to shine.
Sharp Look
Toyota has worked hard on the design, and all that hard work really shows in the stylish Camry. Coming standard are 16-inch wheels and heated mirrors, and you can even get LEDs up front with the V6 engine choice. The Camry is sharp from every angle, and we are pretty sure other brands are taking some notes.
Technology
When you're seated in the front seats, of course it's nice for it to look great and all, but function is a key element. There is a standard 6.1-inch touchscreen with Toyota's Entune interface. Talk about really useful function; this system certainly has it. Toyota also gave it a host of safety features -- even available adaptive cruise control that comes with the Technology Package.
Engine with Efficiency
So as far as efficiency goes, there is a hybrid Camry edition if you really want to save at the pump. But aside from that, the Camry is equipped with two great, efficient engines. There is a 2.5-liter 178-horsepower 4-cylinder and a 3.5-liter V6 with a powerful 268 horsepower. The smaller engine, of course, is more efficient (usually the case), returning a satisfactory 33 miles per gallon on the highway.
Safety Features
The entire Toyota lineup is loaded with features, and the Camry is no exception. Yes, there is a standard rear-view camera which comes in handy when backing out of parking spaces. Another reassuring safety feature for peace of mind is that the front seats are equipped with Whiplash-Injury-Lessening engineering, which we hope you never need, but it protects in case of a rear-collision accident.
Reliable Ride
Regardless of what you drive, it's a great feeling and added bonus to drive something extremely reliable. The Camry delivers a balanced ride which is perfect for everyday use. Go for the optional paddle shifters if you want a sporty feel. Also, the suspension will keep you confident when taking on corners and turns.
Autotrader Says
The Camry has always been in a competitive class with so many choices, yet it still remains a top contender. Don't sell yourself short -- take the 2017 Toyota Camry for a test drive.