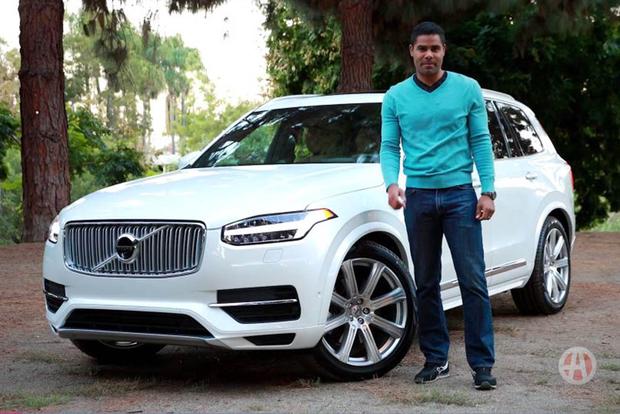 There's nothing typical about the 2017 Volvo XC90, a luxury SUV that brings something different to this elite segment. We've got five reasons why Volvo's SUV is as unique as they come.
Room for All
If you need something a little bigger, the XC90 does offer a third-row option, seating up to seven passengers. But in either form, there's ample headroom and legroom up front and in back. Of course, comfort in the rear seats come with the available quad-zone climate control and the option to heat the second-row seats.
Design
The XC90 is just one beautiful ride, period. Volvo changed a few things, and the result is a modern yet subtle luxury SUV, from its tall sides to its lines, the heated mirrors and the standard 18-inch alloys. The design is unique, but it's still unmistakably a Volvo.
Endless Features
Volvo really loaded up the XC90. Standard features on the XC90 include a panoramic sunroof, Bluetooth and a 9-in touchscreen that's pretty easy to use. Plus, the sound quality from the 10-speaker Bowers & Wilkins audio system really is awesome.
Plug-In Performance
Volvo offers a few engine on the regular trim levels, as well as the T8 plug-in hybrid. It delivers a commanding 400 horsepower and has around a 14-mile electric-only range. Charging is easy: Give it 240 volts for about 2.5 hours, and you're fully charged and on your way.
Safety
This is a Volvo, so we kind of have to mention safety -- it's no secret that this is their specialty. The XC90 takes regular Volvo safety and expands on that. It features the intersection auto-braking system, which is a first of its kind. That's just one of many features, but Volvo has a long list of leading in safety.
Autotrader Says
With leading safety, beauty and a variation of trim levels, you can bet there's a 2017 Volvo XC90 out there for you. It might be time to get to Volvo and check one out for yourself.