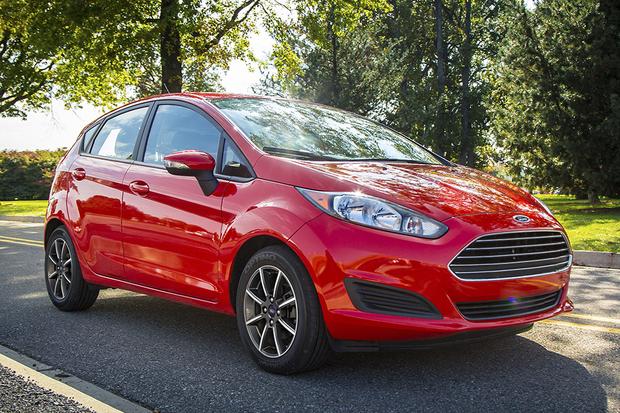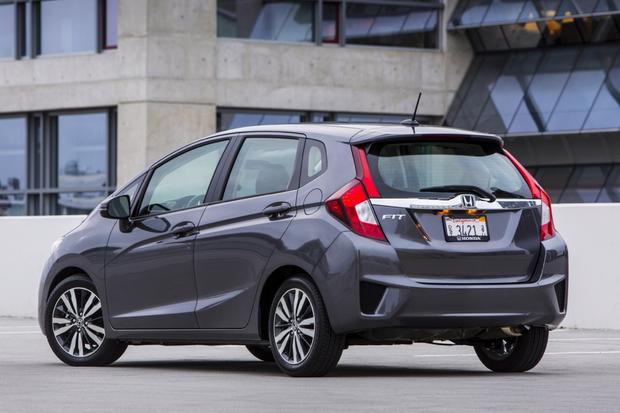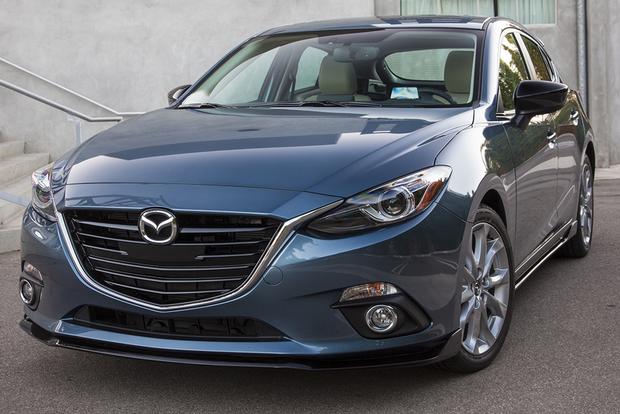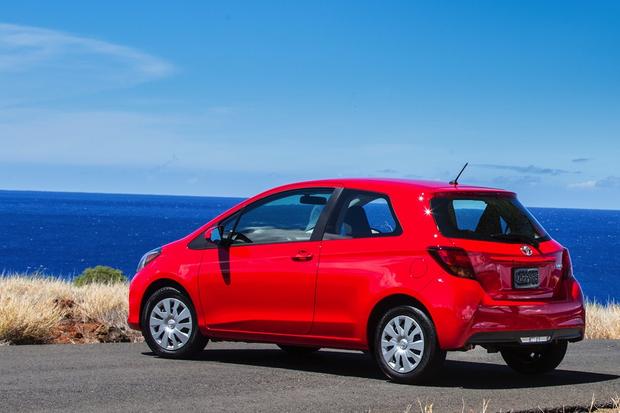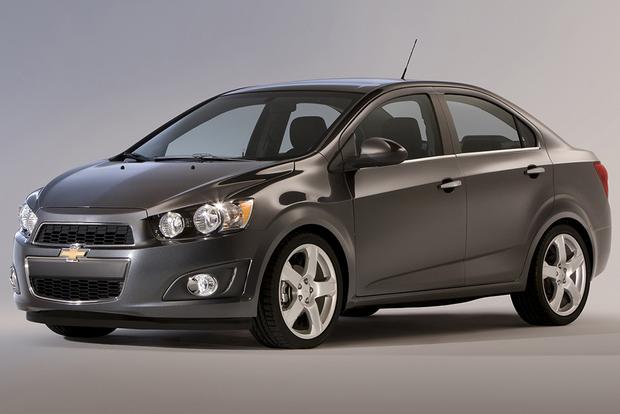 If you're shopping for a hatchback on a shoestring budget, there are some great deals to be had among the many certified pre-owned offerings out there. Hatchbacks are some of the most practical, sporty and fuel-efficient cars, and if you "go CPO," they're also among the most affordable. Here are five great hatchback choices for shoppers looking to get a lot while spending less than $15,000.
Chevrolet Sonic
The Chevrolet Sonic has its work cut out for it with crowd favorites, like the Ford Fiesta and the Honda Fit, in the segment. However, this little hatchback has good stuff going on, starting with its attractive, almost aggressive styling. There's a ton of personality here, which continues to the interior, where the Sonic boasts comfortable seats, tactile controls and an ergonomic layout.
Under the hood lives one of two smallish engines, a 1.8-liter 4-cylinder or a 1.4-liter turbocharged 4-cylinder. Both produce 138 horsepower, but the turbo brings an upshot of performance with 143 lb-ft of torque. Fuel economy tops out at an impressive 29 miles per gallon in the city and 40 mpg on the highway. The Sonic also benefits from a nimble chassis, making it one of the more sporty and spirited hatchbacks in the class. There are almost 250 CPO 2012-2014 Sonics available on Autotrader, with an average price under $13,000.
Find a Chevrolet Sonic for sale
Ford Fiesta
With European-inspired styling and an upscale interior, the Ford Fiesta is equal parts attractive and well appointed. This popular hatchback enjoys a number of key convenience and technology features, like the Ford SYNC infotainment and telematics system. In addition, seats are nicely padded and contoured for maximum comfort, especially up front. There's also usable cargo space for luggage or weekend gear.
The Fiesta's 1.6-liter 4-cylinder engine connects to either a standard 5-speed manual transmission or an optional dual-clutch 6-speed PowerShift automatic. Total output is 120 hp. On roads, the Fiesta may not feel powerful, but it provides a smooth, balanced ride and a nice, solid feel. Its biggest advantage is its fuel economy, yielding 29 mpg city/38 mpg hwy with the manual and 29 mpg city/39 mpg hwy with the automatic. Those numbers will keep visits to the fuel pump at a minimum. There are over 30 pre-owned 2012-2014 Fiestas available on Autotrader, with an average price under $14,000.
Honda Fit
As one of the most versatile and dependable small cars on the road today, the Honda Fit has it all. This well-built 5-door is roomy and comfortable with a lot of space for passengers and cargo. It's hard to believe a compact car can be this large inside. Safety and technology features are abundant here, too.
Motivated by an efficient 1.5-liter 4-cylinder engine producing 130 hp, the Fit is adequately powered for highway passing and around-town acceleration. It feels solid and stable on roads and is easy to maneuver in tight parking lots due to its minuscule footprint. The most significant advantage to this little hatchback is its impressive fuel economy of up to 36 mpg combined. There are more than 400 pre-owned 2012-2014 Honda Fits available on Autotrader, with an average price just under $13,500.
Mazda3
This athletic, little runabout has a youthful and spirited character inside and out. The cabin enjoys a roomy layout with quality materials and a full roster of convenience features. Cargo space is more than abundant for gear of all kinds.
Powered by either a 155-hp 2.0-liter 4-cylinder or a 184-hp 2.5-liter 4-cylinder and tied to either a 6-speed manual or 6-speed automatic, the Mazda3 is quick-footed with sharp driving dynamics. At the same time, it provides a smooth and comfortable ride for everyday driving. Fuel economy is impressive at up to 30 mpg city/40 mpg hwy. There are more than 550 pre-owned 2012-2014 Mazda3s available on Autotrader, with an average price of $15,000.
Toyota Yaris
The Toyota Yaris may have a weird name that sounds like a 1980s-era Atari game, but this compact hatchback is one of the heavy hitters in the segment, with its stylish interior, roomy rear seat and array of smart technology features. Offered in three trim levels, the Yaris has a contented interior and a high level of craftsmanship.
The Yaris is powered by a 1.5-liter in-line-4 tied to either a 5-speed manual or a 4-speed automatic. Output is 106 hp and 103 lb-ft of torque. It's not the most spirited of engines, but it operates smoothly and quietly. Fuel economy is a fuel-sipping 30 mpg city/35 mpg hwy with the automatic and 30 mpg city/38 mpg hwy with the manual. There are close to 40 pre-owned 2012-2014 Yaris models available on Autotrader, with an average price under $12,500.