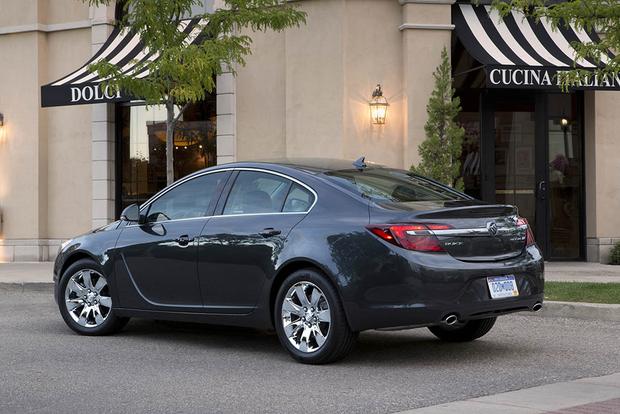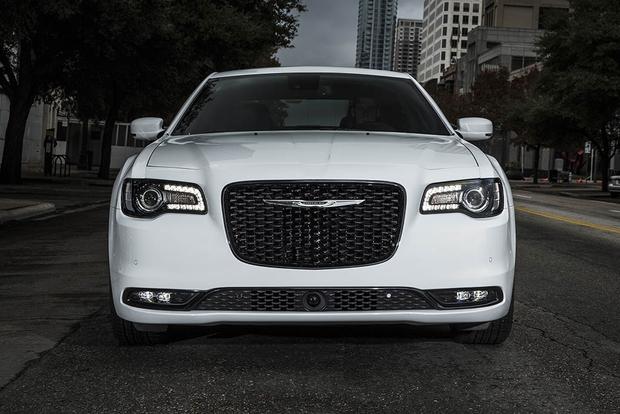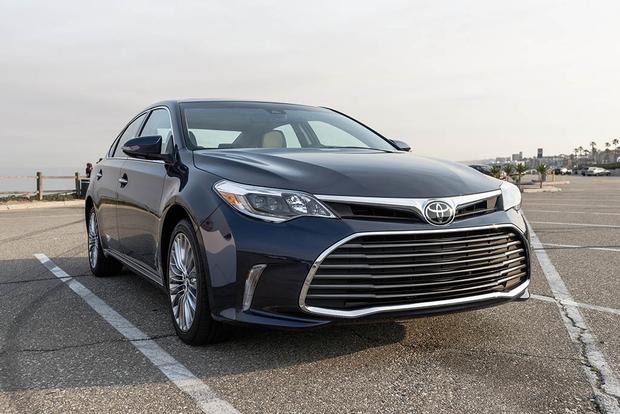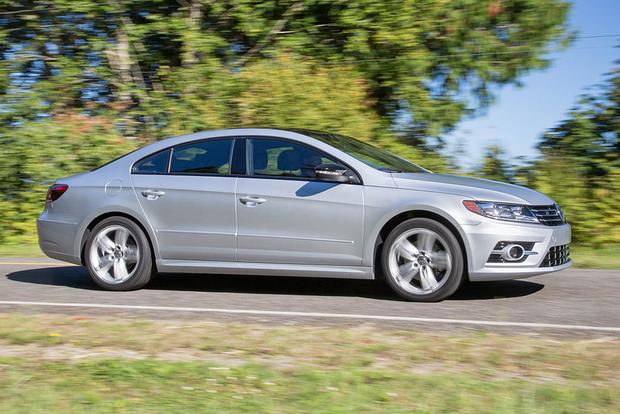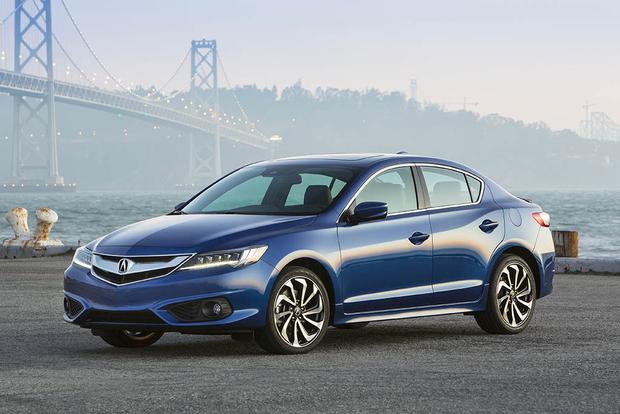 Car shoppers often avoid looking at premium-level sedans because of affordability reasons. But quite a few entry-level luxury models are actually priced less than fully loaded mainstream competitors, while giving you more features and amenities, plus a higher level of craftsmanship. And that's the definition of value. So before you close the door on upscale vehicle brands and offerings, consider taking a closer look. To help you narrow the field, here are 5 premium sedans that may surprise you by fitting into your budget.
2017 Acura ILX
This premium performance sedan is based on the Honda Civic, but boasts a sportier, more aggressive outer show. The interior is decidedly upscale, laden with good-quality materials and plenty of cutting-edge technologies, like a multi-angle backup camera and an Active Noise Cancellation system. The ILX is motivated by a 2.4-liter engine outputting 201 horsepower and 180 lb-ft of torque, for a spirited punch of performance. This engine ties to an 8-speed dual-clutch automatic transmission, yielding combined fuel economy of up to 29 miles per gallon. Aside from efficiency, expect plenty of agility and quickness for a fun and satisfying driving experience, too. The 2017 Acura ILX has a base MSRP of $27,990.
2017 Buick Regal
The Buick Regal is impressive on the outside, inside and under the hood. Its strong stance and sleek lines exude a sporty look and feel you might not expect from this brand. Within, the cabin is plush and comfortable, with characteristics such as well-padded seats, good ergonomics and even a solar-absorbing windshield that soaks up a portion of the sun's rays before they pass into the passenger compartment. At the same time, the Regal affords a cockpitlike setting for the driver to enjoy the piloting experience, which employs a 182-hp 2.4-liter 4-cylinder engine or a very robust 259-hp turbocharged 2.0-liter 4-cylinder. Both engines are managed by a 6-speed automatic transmission, yielding up to 21 mpg in the city and 30 mpg on the highway. The 2017 Buick Regal has a starting price of $27,065.
2017 Chrysler 300
This bold, American sedan is equal parts luxury and performance. Its brawny exterior is matched by a well-crafted interior defined by high-quality materials and excellent fit and finish. Seats are comfortable and well-bolstered to keep the driver and front passenger in place during high-speed turns. The latest updates to this model include a fourth-generation Uconnect infotainment system, Apple CarPlay integration and an upgraded 8.4-inch touchscreen that recognizes swipe gestures. On the road, the 300 is both smooth and quiet, even at highway speeds. It's motivated by a 3.6-liter V6 producing 292 hp. Despite its sporty credentials, the 300's fuel economy tops out at an impressive 31 mpg hwy. The 2017 Chrysler 300 starts at $32,340.
2017 Toyota Avalon
The Toyota Avalon is the epitome of a large premium sedan. It's sophisticated, roomy and plush, front to back. It may not have the most engaging exterior design, but the Avalon is well-contented and well-built, integrating the latest in convenience features, Connected Car technologies and advanced safety systems. Not to mention a huge trunk. Under the hood lives a powerful 3.5-liter V6 engine that produces 268 hp and 248 lb-ft of torque. Energy is channeled to the front wheels by way of a 6-speed automatic transmission, achieving as much as 31 mpg. In driving, the Avalon strikes an even balance between ride and handling, giving owners a good dose of each. The 2017 Avalon has a starting price of $33,250.
2017 Volkswagen CC
Among premium sedans, the Volkswagen CC is a great car that everyone seems to forget, despite its striking good looks and superb German engineering. The CC has a long list of standard features and a wide array of optional ones, like adaptive cruise control, collision mitigation and lane-departure warning. This is the ideal vehicle for stepping up from a mainstream family sedan to something a bit more sophisticated and fun. Propulsion comes from a 200-hp turbocharged 2.0-liter 4-cylinder engine tied to a performance-centric 6-speed automated manual transmission, achieving fuel economy of 22 mpg city/31 mpg hwy. The CC offers a sporty drive on twisty roads and a nice, calm demeanor on long stretches of highway. It has a base MSRP of $34,475.