Car Video
Cadillac CPO Program: Video Overview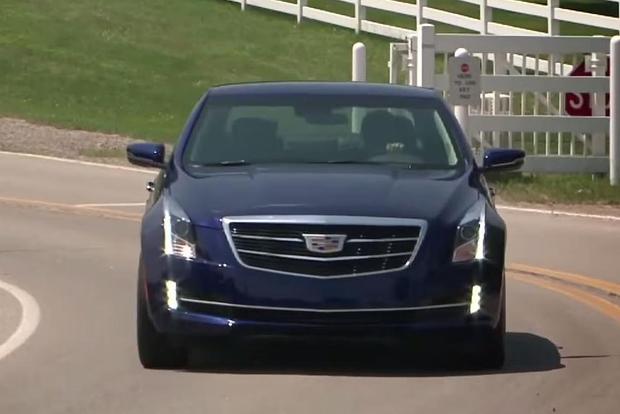 If you're interested in buying a used car but are concerned about maintenance and repair costs, you may want to check out a certified pre-owned (CPO) program. These vehicles are nearly new models that boast a huge discount from new, but still include a factory-backed warranty. But not all programs are the same -- so our latest video is taking a closer look at Cadillac's program to help you decide whether it's right for you.
Before a car qualifies for Cadillac's program, it's thoroughly checked over by trained Cadillac technicians to make sure there's no unseen damage or hidden mechanical issues. Cadillac also requires that cars be five years old or newer, and have fewer than 60,000 miles on the odometer before they can be certified.
As for the warranty, Cadillac's program extends the brand's bumper-to-bumper new car warranty to six years or 100,000 total miles. There's no deductible for covered repairs, which is a benefit compared to many of Cadillac's rivals. Depending on the model year, you may also be able to get Cadillac's Premium Care maintenance plan, which touts free maintenance.
We like that Cadillac's warranty is fully transferable, which adds value when you go to sell your car later. We also like the warranty's perks, which include new-car financing terms, a 3-month trial subscription to SiriusXM radio, 24-hour roadside assistance and a courtesy car for covered repairs during the warranty period.
While a CPO Cadillac may cost more than regular models, we think it's money well spent -- especially when you consider the high cost of luxury car ownership. Find a CPO Cadillac for sale