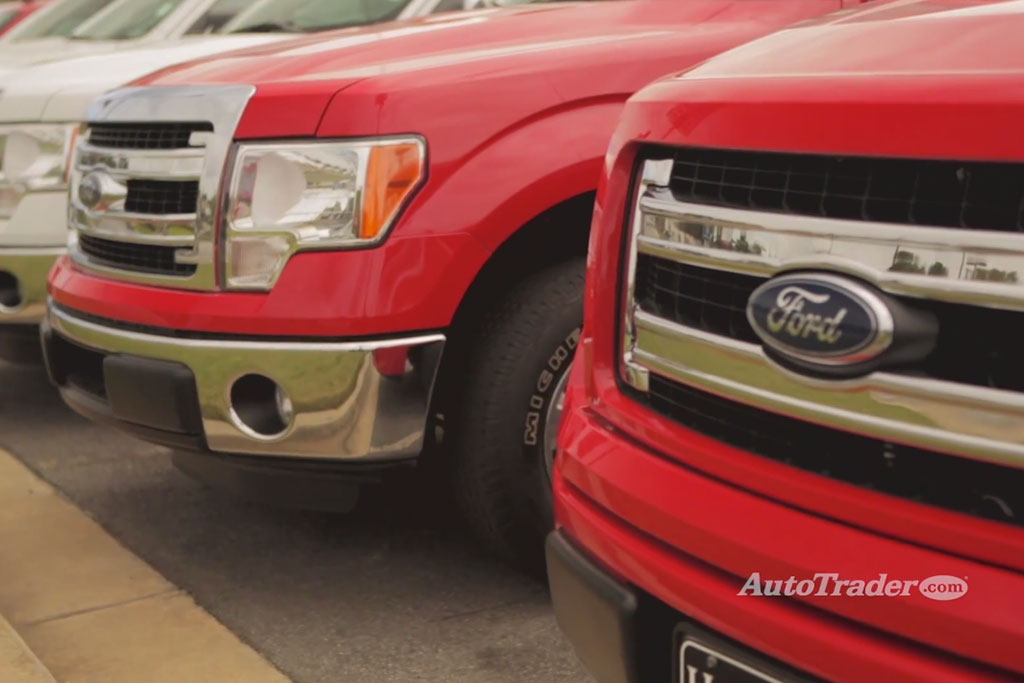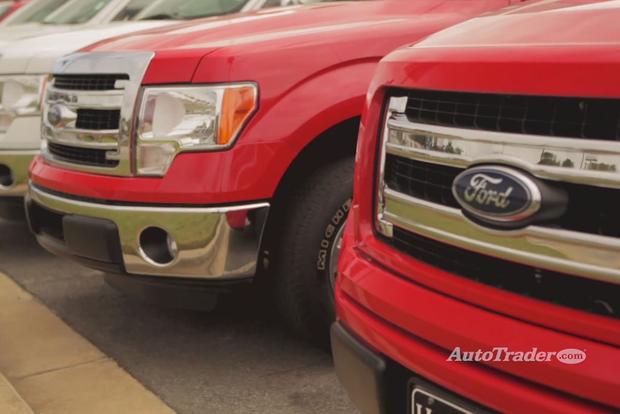 There's a good reason why the Ford F-150 has been a best-seller for decades: it's a tough, capable pickup truck with handsome styling and a comfortable ride. With an all-new model out for 2015, choosing a previous-generation F-150 might be a good idea for drivers who are looking to save some money. If you're interested, here's what you need to know about the 2009-2014 F-150.
To start, the F-150 is offered in a wide variety of trim levels -- and that means you have a lot of choices to make. The 2014 model starts around $25,000, and tops out around $51,000. Depending on the model, four engines are available: a 3.5- or 3.7-liter V6, or a 5.0- or 6.2-liter V8 -- all paired with a standard 6-speed automatic.
Drivers can choose between three different cab configurations: Regular Cab, the extended SuperCab or a 4-door SuperCrew. Rear- or 4-wheel drive is available, while towing capacity extends to more than 8,000 lbs. If you're looking for an off-roader, consider the F-150 SVT Raptor, which offers upgraded suspension, a unique look and a muscular 6.2-liter V8.
Fuel economy is reasonable, with the EcoBoost V6 delivering 16 miles per gallon in the city and 22 mpg on the highway. And while reliability figures are only average, the majority of F-150 owners report that they would happily buy the truck again. If safety is a concern, you'll be happy to know the F-150 generally reports average to good ratings in the Insurance Institute for Highway Safety (IIHS) and National Highway Traffic Safety Administration (NHTSA) crash tests.
Inside, the F-150 is spacious and comfortable, and interior finishes range from bare-bones to high-end. Upscale models tout heated and cooled leather seats, backup cameras and Ford's voice-activated SYNC system.
Despite stiff competition from rivals like General Motors and Chrysler, the Ford F-150 remains the best-selling truck around -- and it's easy to understand why.