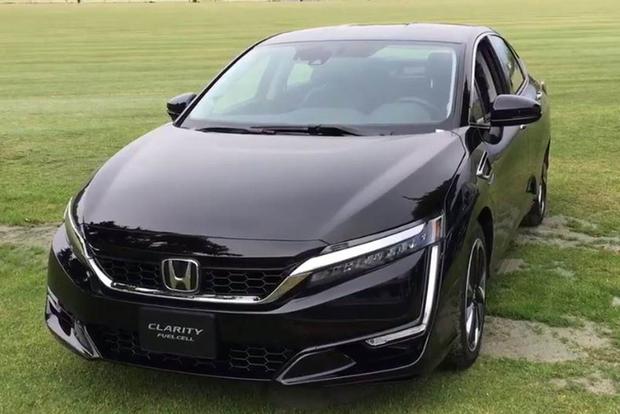 We recently had a chance to check out the new Honda Clarity. It's a fuel cell electric car, which means it generates electricity from a chemical reaction between hydrogen and oxygen.
So it's an electric car you never have to plug in. Instead, you fill the pressurized tank with hydrogen.
The benefit to the environment is that it's essentially zero emissions; only water vapor comes out of the tailpipe.
The good news here is that Honda says the Clarity has a 366-mile range -- that's more than many gasoline-powered cars.
When compared to other electric vehicles, the Clarity has some advantages and disadvantages. As a car, separate from the tech, the Clarity is much nicer inside with more interior space than cars like the Chevy Bolt, Nissan Leaf and Chevrolet Volt. It feels a lot like an upscale Honda Accord in many ways.
The interior textures and materials are far nicer than even the Prius Prime and are near luxury car standards. This could probably have been an Acura without much trouble.
The Clarity also drives a lot like a luxury sedan. The ride is quiet and there's plenty of power -- 174 horsepower to be exact. Both braking and handling are precise and predictable.
The Clarity is available as a lease for $369 per month, which includes a lot of perks. For example, you'll get a $15,000 fuel allowance and 21 days of luxury car rental in case you have to go somewhere without a hydrogen station.
For now, the Honda Clarity fuel cell electric car is only available in California. Other versions, like a battery electric vehicle and plug-in hybrid will be offered more broadly.